Description
CRACK THE CODE TO NEW CAREER OPPORTUNITIES!
On the eve of our ten-week Coding Bootcamp, we're hosting a complimentary one-off coding class for beginners, where one attendee will be eligible for an exclusive discount on the tuition full Bootcamp.
This will be an exclusive class to help you have a better idea of what a Coding Bootcamp is and what you can achieve after you graduate.
Who should attend:
Web technology can be a sea of acronyms and jargon that can be tough to navigate. But hang in there, we want to support you, specially if:
You are interested in transitioning your career.

You work with technical people and want to make sure you know what they're talking about.

You are coding curious
Don't know your CSS from a CMS? This workshop is for you.
What to bring?
Please bring your laptop and be prepared to work (Don't worry about your snacks! Refreshments will be provided).
What is the Coding Bootcamp?
The Reboot Coding Bootcamp is a new and different way for you to learn how to code. Designed specifically for people like you who understand the value learning code has for your career but need the flexibility of a part-time, hybrid (online/in-person) format.
Using a design thinking approach, you'll build an actual working website and learn the basics of frontend and backend web development by understanding the developer mindset.


About Nate Cooper
"Nate is deeply embedded in the New York tech scene, giving practical and insightful advice" - FORBES.
Nate Cooper is the founder of Reboot, an education company in NYC.
After working in marketing at Apple Inc, Nate established himself within the New York tech and entrepreneurial community writing on the subject of business strategy. Nate has taught web development for Mediabistro, General Assembly, SVA, FIT, 92Y, Noble Desktop, Google, Amazon, and Wharton. His writing has appeared in Mashable and his book Build Your Own Website: A Comic Guide to HTML, CSS and WordPress has been a bestseller in Programming: CSS books on Amazon.com.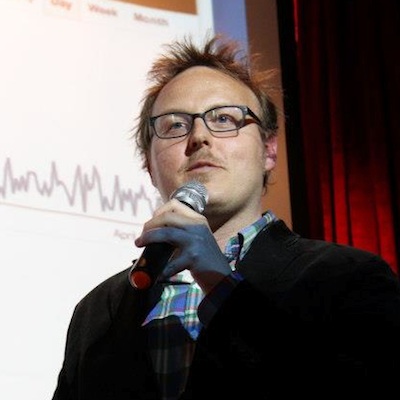 About Reboot
Reboot Labs is a coeducation and skill-sharing community located at Flatiron District. We believe in community, inclusivity, and lifelong learning, that's why we provide to NYC tech insiders opportunities to come and share their ideas and knowledge to help others level up their career.
Have questions about Reboot Labs or want to inquire more about this class? Contact us at (212) 935-5637 or email us at tara@rebootlabs.co