FREE 4 WEEK Saturday SAT-ACT Prep Class in Downtown Chicago by TC Tech Prep...
Description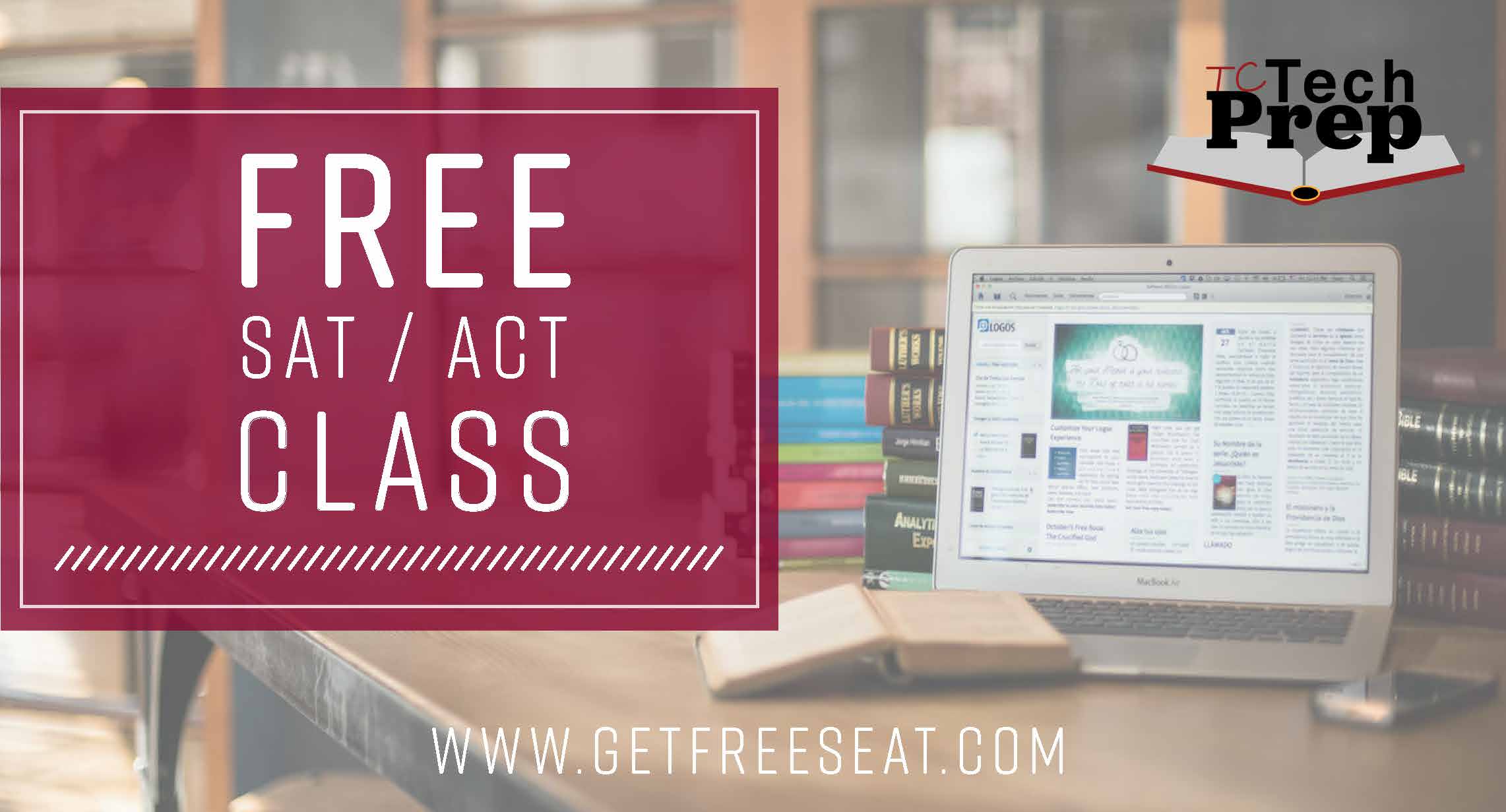 About the Class:
TC Tech Prep's sponsored classes start at FREE!* (Not including materials, which are sold seperately). Students are able to opt for additional options for extended help following the basic class. This class is limited to 25 students. Classes are taught by Instructors certified by the National Tutor Association.
Class Details:
This free 4 Week Class ACT-SAT Class ( not including materials) will be held on Sunday 1/13-2/3 from 12-2 p.m. Each class is limited to just 30 participants and includes the following:
-Two administered tests (1) In Person and (1) Online An administered diagnostic test with real test settings will indicate each student's weak areas for targeted pratice. A final full length test is administered to students at the end of the class.
-Customized Study Plan: Our experts will help you create a customized targeted study plan that helps you boost points faster than general studying!
-Test Strategy Tips on Each Subject taught by National Tutoring Association Certified Instructors: Learn shortcuts, and proven strategies to boost your score in each subject!
Our basic class is valued at $550. Take it free thanks to sponsors!
Class Material Options:
-Online Practice Software Only- this class utilizes TC Tech Prep's online software that provided test based timed practice, drills and more. Student will need to bring a laptop or tablet to class. - $30
-Class Book Set: Diagnostic Test and Study Guide Manual + Practice Software- this set includes the class diagnostic manual/study guide + Online Pracice Software . Student will need to bring a laptop or tablet to class. - $49.95
https://www.getfreeseat.com/