Founders Live PDX is the complete virtual experience: Entertainment, a Pitch Competition where YOU pick the winner, and engaging Networking.
About this event
Link for tonight's stream:
Our first-ever online event on 6/18 was a huge success. Join us again for the ultimate entrepreneurial experience and virtual pitch competition. Hosted by Josh Barinstein and Nate Miller.
Looking forward to seeing you all again!
Founders Live is an unforgettable happy hour competition sweeping the globe where up to five handpicked companies take the hot seat, with only 99 seconds to pitch their company and describe their value proposition in front of an eager audience. After the pitches and audience Q&A, the crowd will vote on a winner who will not only receive an award, but recognition from the crowd and also the opportunity to talk more about their product or service. So bring your friends and coworkers, grab a drink, get to know your local entrepreneurs and vote for what you think will be the next big thing... built in Portland.
Watch our NEW promo video to learn more about how the night unfolds.
GET YOUR FREE FOUNDERS LIVE ACCOUNT HERE. You will need one at the event in order to vote for your favorite pitching company.
Many awards and offers to all pitching companies, and even more to the winner! From AWS, Google Cloud, CENTRL OFFICE, Rational Unicorn, Zenergy Films, Firebrand, and Delta (see Our Partners section below).
Details
Date: Wed. August 5, 2020
Time: 5:30pm - 8:00pm
Location: Streamed on YouTube
Cost: FREE
Agenda
5:30pm: Opening Entertainment
6pm: Pitch Competition
7pm: Open Happy Hour and Zoom Networking
Pitch Companies:
Wisedoc is an intelligent cloud-based word processing software to write complex documents such as resumes, cover letters, thesis, scientific journals, and many more with ease. Wisedoc also enables users with training and examples of the content written. Over the next couple quarters, Wisedoc's professional networking system helps people to review other's resumes/documents and earn the money while sitting at home.

Assistiv Labs empowers businesses to build accessible websites and apps through cloud computing. Assistiv Labs helps you experience and test your product with the assistive technologies, like screen readers, that your customers with disabilities rely on — without the need to purchase, install, configure, and maintain them on separate devices or virtual machines. An accessible future is coming, learn how to be ready with Assistiv Labs.

TrxSys empowers people and businesses to control their data. We live in a world where control and trust in transactional data are institution-centric. TrxSys is the first truly practical and real-world user-centric transaction system for any data including banking, social media, e-commerce, or business data.

SmartSuite Tech, a productivity software company, was founded to solve workflow challenges in the $200B event and business presentation industry. Our flagship product, SmartNotes™, revolutionizes the way speaking notes are edited and presented in presentation software, adding customizations not currently available.

CENTRL Office is Portland's locally owned coworking space offering modern and flexible work space solutions with locations spread around the greater Portland area and beyond. All attendees receive 15% off a new workspace! Please approach the CENTRL Office representative at the event to be counted in. We look forward to meeting you!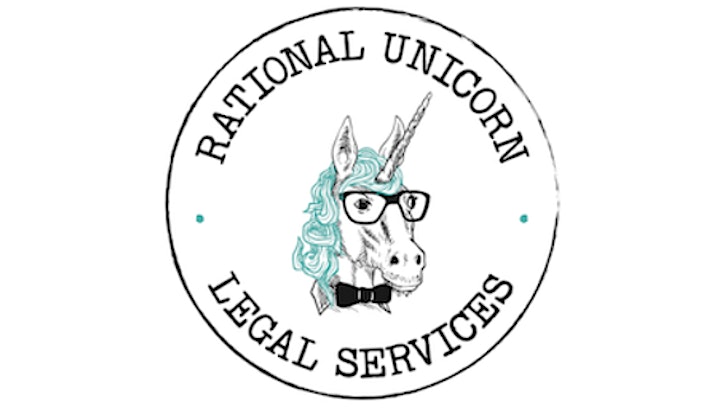 Rational Unicorn Legal Services is a business and intellectual property law firm. The firm offers pay as you go legal services including but not limited to business formation, contract review and drafting, trademark and copyright applications, and conflict resolution. The firm is an Oregon Benefit Company and strongly believes in and practices the triple bottom line (people, planet, and profits).
Amazon Web Services is the World Leader in providing startups with low cost, easy to use cloud computing resources needed to scale and grow.

Zenergy Films is your full-service videography partner, helping you uncover and tell your real and authentic story through beautiful and engaging filmed video or animation. We are inescapably creative and passionate about your success!

FIREBRAND is the 4-week online workshop for the modern entrepreneur. Discover what separates the average company from the remarkable. Over 4 weeks, we dive into understanding your why, your messaging, your audience, and your digital strategy. Each week, you'll work 1-on-1 with David Ezell, brand and marketing expert,  to go more in-depth about that particular week's coursework. All this is done through weekly strategy calls and online through Teachable, so it works around your busy schedule.

SkyBonus is a FREE business travel rewards program for small- to mid-sized companies around the world. Your company will earn SkyBonus points when you and your employees fly on any Delta or participating codeshare partner flights. Points can then be redeemed to reduce travel expenses or reward your employees—the choice is yours. Additionally, individual employees will continue to earn miles in the SkyMiles® program. Learn more about the program here.