Location
GRAYBOX
107 SE Washington St Ste 700
Portland, OR 97214
Refund policy
Refunds up to 30 days before event
Eventbrite's fee is nonrefundable.
Description
Another great night of networking and fast-paced pitches is heading your way on September 18th, @Graybox!



Would you like to pitch or know someone who would? We still have a couple of spots open. Please reach out to Josh (josh@zenergyfilms.com) to participate!
WE ARE FEATURING PHONESHAKE AT OUR NEXT EVENT. Download the app ahead of time and get ready to network! Download for iPhone or Android.



An app that gets you to connect instantly and network seamlessly at Founders Live, or anywhere you go. Create an account in a few seconds, connect your contact information and online profiles, and you're all set to be a super networker. Just shake your phone at another phone to connect with someone along with your contact information, or see the right people around you and make the best use of your time with us by getting to talk to the people who are right for you. A smart networking app, for a smart you.
The Event:
Founders Live is an unforgettable happy hour competition sweeping the globe where up to five handpicked companies take the hot seat, with only 99 seconds to pitch their company and describe their value proposition in front of an eager audience. After the pitches and audience Q&A, the crowd will vote on a winner who will not only receive an award, but recognition from the crowd and also the opportunity to talk more about their product or service. So bring your friends and coworkers, grab some food and drink, get to know your local entrepreneurs and vote for what you think will be the next big thing... built in Portland.


Watch our promo video to learn more about how the night unfolds: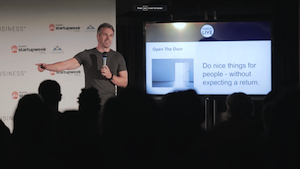 GET YOUR FREE FOUNDERS LIVE ACCOUNT HERE. You will need one at the event in order to vote for your favorite pitching company.
ALL PRESENTERS EARN GOOGLE CLOUD CREDITS - As a benefit of our partnership with Google Cloud, early-stage startups within our network can gain access to the Google's Cloud for Startups Program. This includes between $3,000 and $100,000 in Cloud and Firebase credit, access to Google engineers for office hours, in-depth 1:1 architecture reviews, and invitations to local startup events. Please go to Google's Cloud for Startups Program for more information and to get started.
ALL PRESENTERS EARN $5,000 TOWARDS AWS HOSTING - Founders Live has partnered with Amazon Web Services (AWS) to provide an incredible offer for startups pitching at a Founders Live event. "Amazon Web Services provides startups with low cost, easy to use infrastructure needed to scale and grow any size business. AWS Activate is a program designed to provide startups with resources they need to get started on AWS." We are excited to announce ALL presenting companies who are chosen to give their 99-second pitch at a Founders Live event receive $5,000 credit towards their web hosting on Amazon.
OUR WINNER'S PACKAGE extends the Google Cloud Credits to $20K. Plus this month, we add GRAYBOX general consulting services valued at $2,000 and from WeWork Labs: two free months ($0 move-in). That's winnings worth over $27K!
Details:
Date: Wed., September 18th, 2019
Time: 6:00pm - 9:00pm
Location: GRAYBOX
Cost: $10
(Contact number if can't get into the building: 503-828-2537)


Agenda:

6pm: Networking + food and drinks
7pm: Pitches start
8pm: More food, drinks, and networking!

Pitch Companies:

Rewire is a startup out of Washington State University that offers an artificial intelligence platform for biomedical research. Our team is committed to improving the speed and quality of healthcare by reducing human error and bias in treatment discovery.



Fundamental Fitness Labs is a technology enabled healthcare service company on the forefront of pre disease and pre injury data collection through a focus on providing our clients with accurate personal health information.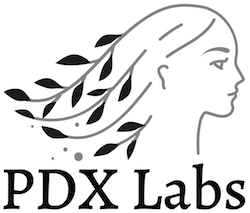 PDX Labs has created a website and app with a singular goal, to create a meaningful and comprehensive space for an online community supported resource for natural self-care products and reviews.



Dtocs sells sustainable, eco-friendly and completely biodegradable plates made from fallen down palm tree leaves. These plates are a great alternative to the plastic or paper plates that damage our environment and leave plastic residues in our food.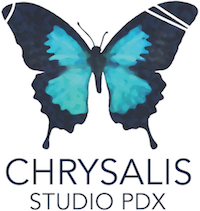 At Chrysalis Studio PDX, we help purpose-driven women build resilience + stability from the inside out and live their best unf*ckwithable life. To get you there, we offer Fascial Flow Method™ workshops and NeuroFascial Integration™ care: our exclusive brain-hacking chiropractic-cranial-dance-yoga-fascia-energetic fusion to restore and nourish your adaptability to stress.

Our partners: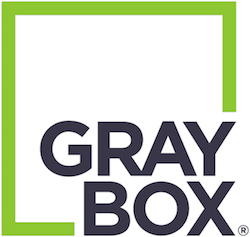 We're a crazy-talented group of marketers for hire, eager to invest in your success. GRAYBOX is a Portland web design, web development, and digital marketing company. We consistently produce exceptional results through our obsession with perfection. Our success is built upon understanding your unique needs and forging a lasting partnership.



As a benefit of our partnership with Google Cloud, early-stage startups within our network can gain access to the Google's Cloud for Startups Program.

*** Amazon Web Services is the World Leader in providing startups with low cost, easy to use cloud computing resources needed to scale and grow. ***


WeWork Labs empowers global innovation. Join our global community of early-stage startups to access membership benefits including workspace, mentorship and education.

Zenergy Films helps you uncover your authentic story and share it with the world through beautiful and engaging live action video and motion graphics. We are inescapably creative and passionate about your success.

Founders Live is excited to partner with Delta Airlines to bring you SkyBonus, a FREE business travel rewards program for small- to mid-sized companies around the world. Your company will earn SkyBonus points when you and your employees fly on any Delta or participating codeshare partner flights. Points can then be redeemed to reduce travel expenses or reward your employees—the choice is yours. Additionally, individual employees will continue to earn miles in the SkyMiles® program. Learn more about the program here.