Description
See you at the Form Function & Class 8 conference on September 16! Don't forget to read our reminders & keep checking your mail for important announcements from us.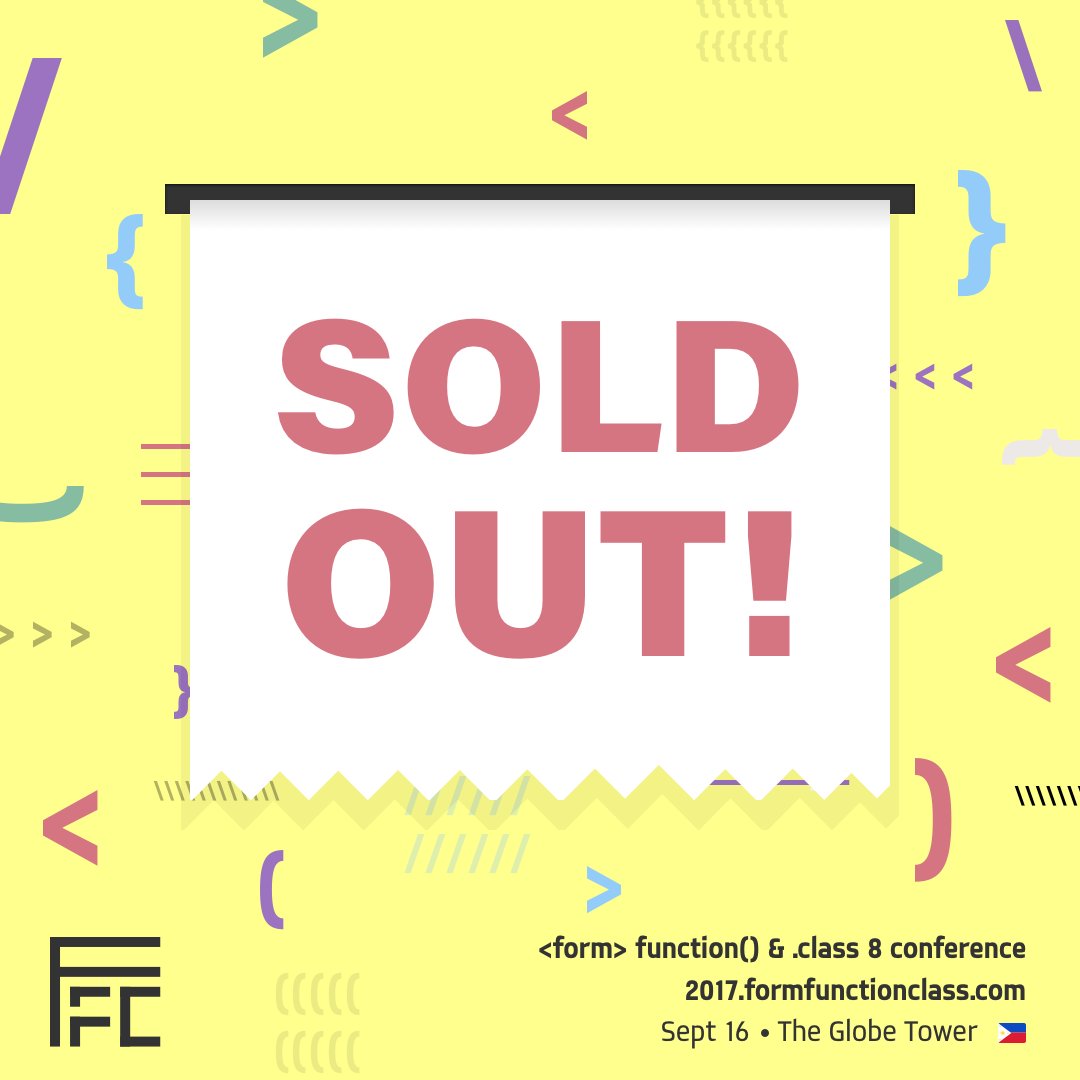 Form Function & Class, the pioneering web design conference in Asia, returns this September 16!
Get ready for another jam-packed day of learning the latest, most important ideas in digital design & front-end, delivered to you by industry leaders in the Philippines, Asia, and the rest of the world.
The name Form Function & Class alludes to the 3 elements of a website: form from HTML, function from JavaScript, class from CSS. It also refers to 3 concepts central to the craft: form, function, and continuous learning.
As previous FFC speaker Brad Frost wrote: "The bidirectional & interactive nature of the web adds many more dimensions to what constitutes good design. Speed, screen size, environment, technological capabilities, form-factor, ergonomics, usability, accessibility, context, and user preferences must be considered if we want to create great work for this brave new digital world."
So in this conference, we aim to equip you with knowledge & techniques so you can create good design in all these different dimensions.
One participant described FFC as "the meatiest design-related conference" they've attended and has featured the likes of Rachel Nabors, Rico Sta. Cruz, Jina Bolton, Dan Matutina, John Allsopp, Sacha Greif.
Student discounts, group discounts, offline payment available. REGISTER NOW!
Registration ends on September 8, so get your tickets now!
Speakers
Hui Jing Chen – Say No to Cookie Cutter Layouts
Madhura Chavan – User Experience
Russell Vergara – Branding
Aceler Chua – Typography
Chris Lienert – Javascript Applications workshop
Angela Obias Tuban & B Tuban – Product Design workshop
John Paul de Guzman – Business of Design workshop
Lindsey Grande & Gab Madrid – Web Animation workshop
For details, visit our Speakers page.
TICKET SCHEDULE:
Blind Bird: Fridays to Sundays of May

May 5 to 7

May 12 to 14

May 19 to 21

May 26 to 28

Early Bird: June 1 to July 16
Company Ticket: May 1 to September 1
Student Ticket: June 1 to September 1
Night Owl: July 17 to September 8
Special Discounts:
Community Ticket: gather at least 5 friends from the same organization, group, or school so you can unlock additional 15% discount
Visayas-Mindanao Discount: 15% off for attendees from Visayas or Mindanao
Loyalty Discount: up to 20% discount if you've attended FFC one or multiple times before
For more details, visit our Tickets page.
FAQs
View frequently asked questions here.
SPONSORS
Want to partner with us at FFC? Download our partnership packet here.
Need to contact us?
Follow & tag us!
#FFCPH
Twitter: @pwdo @ffcph
Instagram: @pwdo
Facebook: /webdesigners.org.ph /formfunctionclass
Google+: pwdo.org/google+
Tumblr: blog.pwdo.org
Spotify: formfunctionclass
Medium: medium.com/@pwdo
RSVP on our event page: https://www.facebook.com/events/251025798702184/
Organizer of Form Function & Class 8 Web Design Conference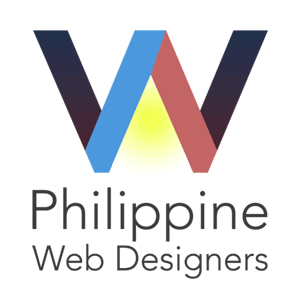 If design, frameworks, style sheets, plugins, optimization, interactivity, cool animations, themes and interfaces mean anything to you, then you are the person for whom we created the Philippine Web Designers Organization.

PWDO is a non-profit volunteer group that supports Filipino web practitioners involved in all aspects of web production, from design to development. It seeks to network with these groups and individuals, open venues for the continuous skills upgrade of its members, advance the causes of web accessibility, and promote and implement best practices, web compliance and web standards.
Visit pwdo.org