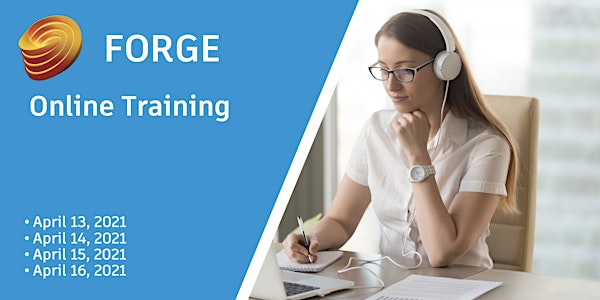 Forge Online Training (April 13-16, 2021)
Learn how to use the Autodesk Forge platform during this 4-day online training.
About this event
Each of the 4 days will focus on a specific topic:
Tuesday, April 13th: Building Forge applications for viewing your 2D and 3D designs
Wednesday, April 14th: Building Forge applications for viewing your designs in BIM 360 or Fusion Teams
Thursday, April 15th: Extending the Forge Viewer and adding dashboards to your application
Friday, April 16th: Automatically processing your designs using the Design Automation service
For each topic there will be a full-day class in the CET time zone and another full-day class in the EST time zone, so that you can choose the time that works best for you. On top of that, classes on Tuesday, Wednesday, and Friday will run in two parallel tracks, one using Node.js, and one using .NET, so you can choose a language you're most comfortable with.
To learn more about the event, check out https://forge.autodesk.com/blog/forge-training-webinars-april-2021.