Event Information
Location
Crawford County Sheriff's Office
212 Third Street
Steelville, Missouri 65565
Description
Forensic Photography:
Take Perfect Photos - Every Time at Every Scene
Instructor: Cathryn Lahm, Forensic Photographer & Educator
This course is accredited by Missouri Department of Public Safety POST commission as well as the American Board of Medicolegal Death Investigators (ABMDI) and American College of Forensic Examiners Institute (ACFEI)
---
Who Should Attend This Course?
This course is designed for anyone charged with taking photographs of crime scenes and evidence. The primary participant will be:
Law Enforcement Patrol Officers
Law Enforcement Detectives and Investigators
Coroners and Medical Examiner Investigators
Private and Legal Investigators
Forensic Students
---
Course Summary
Forensic photography is sometimes referred to as forensic imaging - the art of producing an accurate reproduction of a crime scene or accident using photography for the benefit of a court, or to aid in an investigation… it is part of the process of evidence collecting.
Forensic photography is one of many branches within forensic science, but is used across the board in various forensic science disciplines. This course is designed to educate the forensic photographer with the forensic photography methodology similarities and differences, used in Crime Scene Investigations (CSI), Medicolegal Death Investigations (MDI) and/or civil/legal forensic photography documentation.
It is my goal as your instructor, that you learn how to take perfect photos every time at every scene. Classes will begin with lectures and followed up with hands-on workshops. I believe the best way to learn, is to practice what you learn. The two-day workshop will start with learning photography concepts, terminology, and camera body operations and limitations, which is always affected by the lens that is attached. Participants will also learn the differences between lenses, and what type of lenses are actually needed for various forensic scenes.
A major objective is to teach you how to attain proper exposures every time at every scene, as well as learn how to interpret the meter within the camera body. Forensic photography begins with an understanding of basic camera functions such as: Aperture (f/stop), understanding how it affects the depth-of-field (the area of focus), Shutter Speed (how it controls motion), ISO selection (a camera's digital sensor's "film" speed), which is based on the existing ambient light and based on choice affects the resolution and/or noise (digital graininess).
Other areas covered will be the differences between "full frame" versus "cropped sensor." Extremely important is that the photographer learns how to shoot in "manual mode" (not in automatic and/or program mode), which gives the photographer total control over composition, exposure, depth of field, and in addition… how to use "spot-focus" metering function and why it is important.
We will also discuss and learn about other types of equipment used in forensic photography, such as tripods, polarizer filters and external flashes. During the workshop period you will be applying what is taught on actual forensic photography scenarios, as well as learning new techniques such as: Painting-with-Light, 360 degree Panorama photography, HDR (high-dynamic range) photography, proper use of scales, Isosceles triangle, and more… which only makes learning all the more important.
This forensic photography course a practical formative workshop, that will give you hands on experience and show you the why and how forensic science photography, will prove beneficial when needed and used in a court of law.
Download/View Course Agenda Here:
---
Tools needed for class:
If you are able to bring these items with you it will help you better learn and understand your equipment. If you do not have these items, or cannot bring them, we will assit in letting you learn from a borrowed or shared camera.
Digital DSLR Camera
Tripod
External Flash (if available)
Photography scales (ie abfo or simliar L shaped scale)
Memory card
---
Meet the Instructor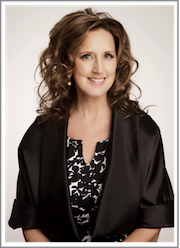 Cathryn Lahm, M.S.F.S. Forensic Science
Cathryn is originally from St Louis and moved to Syracuse working as a nurse with 15 years plus experience. She went back to school attained two additional degrees in photography and a master's in forensic science, with an Advanced Certification: Medicolegal Death Investigation. Since 2012 she has taught forensic photography at S.U., College of A&S, Forensic & National Security Sciences Institute, to both grad and undergrads. She also conducts forensic photography workshops throughout the U.S., teaching prosecuting attorneys, death investigators, law enforcement, coroners, physicians, EMS/First Responders, ER staff/nurses and private legal investigators… how to correctly photograph and document death scenes that include, all causes and manners of death, for both criminal and civil court cases.
Cathryn's work has been noted in forensic journals, she has also published historical books such as photographing the Seward House – Lincoln's Secretary of State. She also volunteers her time and expenses as the area coordinator and photographer for a non-profit organization called, Now I Lay Me Dow to Sleep, an infant bereavement photography service. She photographs cases of early infant mortality, which provides the grieving families with beautiful photographs of their child to have as a lasting memory, also known as infant bereavement photography.
---
FAQs
How can I contact the organizer with any questions?
Contact the organizer of this event at support@deathinvestigation.training or call 1-888-556-0177
Can I pay by check or purchase order?
Yes - If your agency or government body wishes to register and pay by check or purchase order, contact the organizer directly for registration form and mailing instructions. support@deathinvestigation.training
What's the refund policy?
A full refund will be given up to 45 days prior to the event, if less than 45 days prior to start of the event, credit will be given toward this - or other course in the future with one year.
Lodging and Hotels
Our preferred Hotel provider is Super 8 Hotel. Their phone number is 573-885-2087. When making reservations use reservation code (death investigation academy) to get the program price.
Option two:
If your agency would like to purchase an all-inclusive package of hotel and meal options in advance, contact the organizer of the event and work through those details. This can be a nice option because participants will receive a packet at check in with all meal vouchers and options for some of the best dinning in the area, all at what will be less expensive than individual purchases. Contact for details and package quote.
Is the training held within walking distance of any hotel?
No
What is the nearest Airport
The nearest airport is Lambert Field in St. Louis Missouri.
Date and Time
Location
Crawford County Sheriff's Office
212 Third Street
Steelville, Missouri 65565