Food Startup Venture Fundraising Bootcamp

Sunday, February 15, 2015 at 9:00 AM

-

Tuesday, March 31, 2015 at 5:00 PM (EST)
Event Details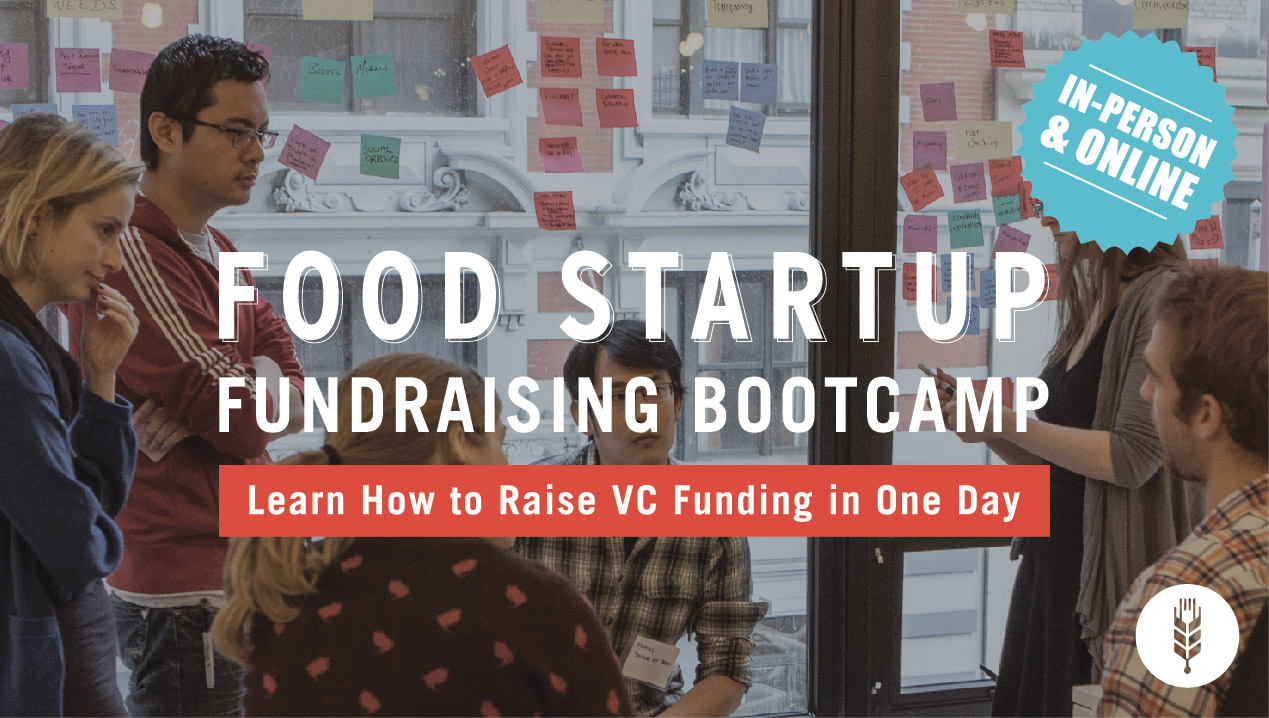 Taught by US Venture Partners Partner and Feeding 10 Billion Founder Paul Matteucci, this intimate, hands-on bootcamp will demystify the process of raising venture capital and give you the tools to go out and raise money with confidence.
A leading Silicon Valley investor and advocate for food system innovation, Paul is working with the State of California and Stone Barns to develop programs for food entrepreneurs. He has been on both sides of the table numerous times as a founding entrepreneur and investor, and now he wants to help you succeed.
Through case studies and hands-on exercises, you will learn the ins and outs of fundraising financials, market sizing, valuation, term sheets and crafting your pitch. You will understand what motivates investors and what scares them. You will leave with a complete picture of how venture capitalists make money and why they behave the way they do.
FOOD INVESTOR MENTORS: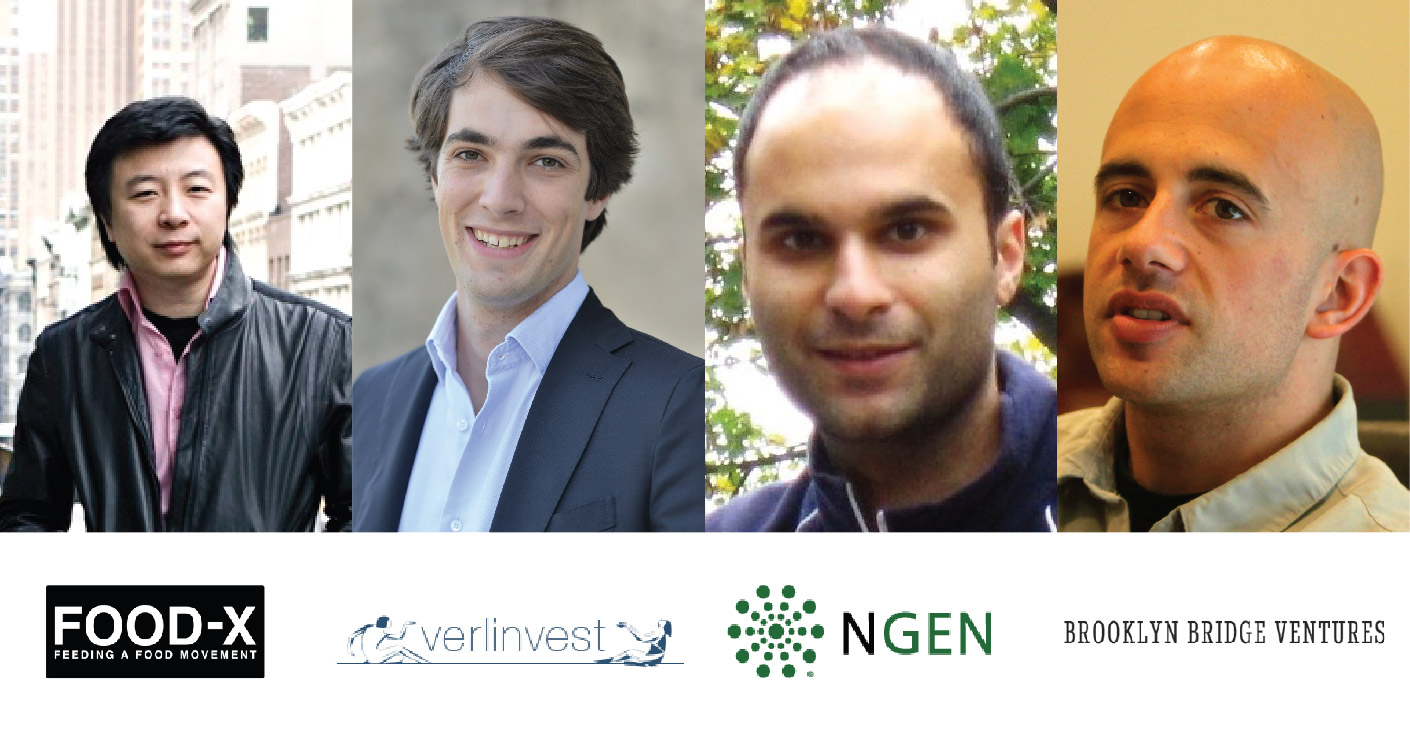 In addition to getting hands-on fundraising templates and tools from one of Silicon Valley's top investors, you'll also get help with your pitch from a rockstar group of food investors, including: Shen Tong of FOOD-X, Clément Pointillart of Verlinvest, Zubin Canteenwalla of NGEN Partners and Charlie O'Donnell of Brooklyn Bridge Ventures. Learn more about their extensive experience here.

Space is limited to around 30 people, so snag your spot today!
TAKEAWAYS:
Get an insider look at how VCs evaluate deals

Understand key fundraising concepts

Determine which fundraising option is best for you

Understand market sizing and valuation

Create financial projections

Develop a rough pitch deck

Come up with a fundraising strategy for your company

WHO SHOULD ATTEND: food, food tech, ag and agtech entrepreneurs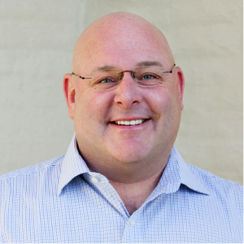 Paul Matteucci is a venture capitalist, entrepreneur, corporate executive, fly fisherman and home cook. He is passionate about building companies, creating jobs with opportunity, recreating the global food system, building the world's first privately-funded national park, cooking, baseball, mystery novels and his family.
Current Work: Paul is an Operating Partner at U.S. Venture Partners, one of the true pioneers of venture capital, which have helped make Silicon Valley a leader in IT technology and health care innovation. At the same time, he is the Founder of Feeding 10 Billion(not affiliated with USVP), a non-profit initiative focused on building a robust eco-system of information and people to help entrepreneurs create their food-system businesses.
With a passion for creating jobs and mentoring startup teams, Paul has helped a generation of entrepreneurs learn how to execute during difficult times. In fact, he notes, the best of them learn to use challenges as a catalyst for innovation, and for creating cultures that are accountable, cash-efficient, resilient and focused.

At USVP, Paul has led or co-led investments in Livefyre, 3Ware (sold to AMCC), Total Beauty, Trovix (sold to Monster), PlaceIQ, Swoop, and others. He has also served on the boards of distillery, 4info, Homestead (sold to Intuit) and Jeda Networks. Paul's current interests on the technology landscape include: Internet services, mobile computing, audience measurement and aggregation, data storage and data analytics.
At Feeding 10 Billion, Paul advises start-ups and works with public and private institutions to develop programs for entrepreneurs, who are creating what he calls Food System 6.0. Feeding 10 Billion is currently leading role in developing programs for the State of California and the Stone Barns Initiative in New York.
Paul is an Angel Investor in food system ventures and a frequent speaker and judge at conferences on venture investing and food system reform. He regularly lectures at colleges, including Notre Dame, Stanford, University of the Pacific, U.C. Davis, Johns Hopkins, Santa Clara, University of Minnesota and others.
He serves as a trustee of the World Affairs Council and as an advisory board member for the Business School at Montana State University in Bozeman. On the natural landscape:, Paul is member of the National Council of the American Prairie Reserve (APR), which is "Building an American Serengeti"-- an ambitious undertaking to reclaim three million acres of the nation's northern prairies as wild habitat.
Earlier Work: Paul began his professional career at Texas Instruments, Future Computing, and Tandem Computers. In 1996, he became CEO of HearMe, taking that company public in 1998. His two decades of operating experience included eight years with Adaptec, where he was Vice President and General Manager of the Storage Products Operation, leading the business to over a quarter billion in revenue, before turning it over to a team he hired and mentored.
Paul served as a Resident Entrepreneur for Institutional Venture Partners in 1995 and was an advisor to Accel Partners, Redpoint Ventures and Sutter Hill Ventures in the 1990s. Paul earned an M.B.A. from Stanford University, an M.A. in International Studies from Johns Hopkins and a B.A. from the University of the Pacific.
A grandson of Italian immigrants, he followed his heritage from San Francisco to Florence, Italy, where he attended cooking school. He once blended his passions for cooking and the environment into a series of fundraising dinners for APR--"Lewis and Clark: Cooking of the Jeffersonian Era." Checkout his website and blog at FoodCrunch.
Favorite Books: A River Runs Through It by Norman MacLean, because "it reminds me of growing up with my father and brother," and The Omnivore's Dilemma by Michael Pollan, which describes how industrial food is destroying our health and the planet.
When & Where

Dstillery
470 Park Avenue South
6th Floor
New York, NY 10016


Sunday, February 15, 2015 at 9:00 AM

-

Tuesday, March 31, 2015 at 5:00 PM (EST)
Add to my calendar
Organizer

Food+Tech Ed is a global education platform that empowers people to cultivate the 21st century business and tech skills they need to create a better food future.