Description
Celebrate Summer with Food, Music & Fun!
Friday & Saturday, August 18-19, 6-11 PM @Flushing Meeting House

Flushing, NY is the crossroads of the world -- where you can find amazing culture and people from around the globe. We want to celebrate the unique food, fashion, and music found here as well as help the small businesses and entrepreneurs who are struggling to make ends meet. Over the past decade, rising rents and major development projects have threatened to displace the small mom-and-pop stores who invested their blood, sweat, and tears into making our neighborhood prosperous. What better way to celebrate their hard work and bring the community than with a night market and social event -- Flushing Night Out!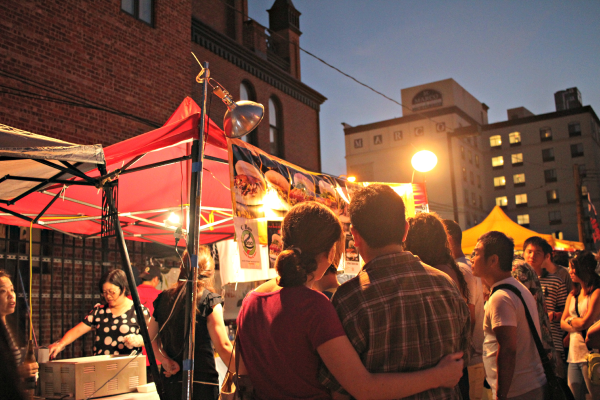 Flushing Night Out will feature food from local restaurants, the latest fashion from our business district, and live music from area artists. Many cities across the world already have night markets, which are social hubs for friends and family to gather and build community. Now, it's our turn! Our dream is to bring together people from all walks of life and cultural backgrounds in celebration of our beloved community. Are we ready for a night market? Flushing Night Out wants to prove that we are! So let's make it happen. With your support this dream can come to life and be wildly successful for years to come!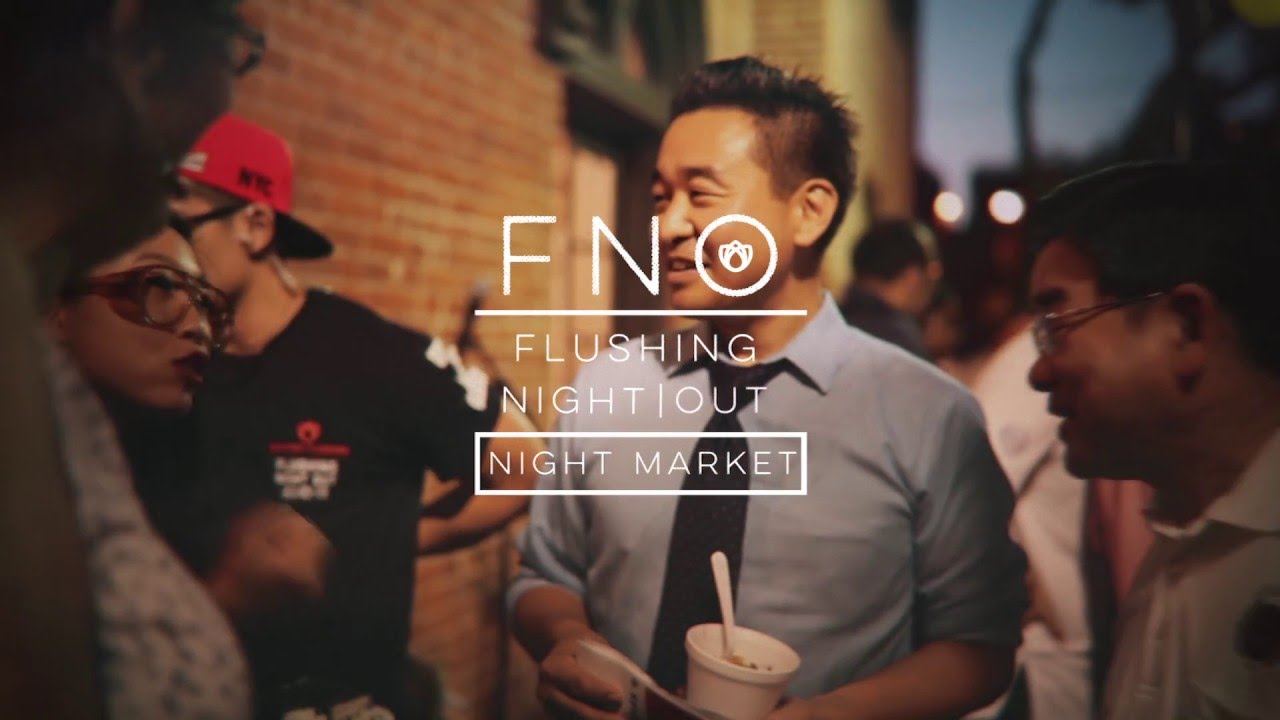 Celebrate the summer at Flushing Night Out, the first community night market based in the most diverse and dynamic neighborhood in the United States -- Flushing, Queens. Enjoy live music, local food and fashion with your friends and neighbors!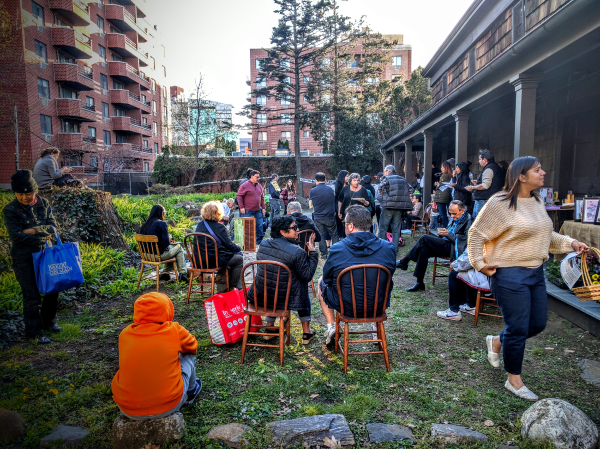 We secured the nationally-landmarked Flushing Meeting House as our event venue! Explore the historic meetinghouse (the oldest house of worship in New York and the beautiful grounds, walking paths, and community garden started by Green Earth Urban Gardens and local school children).
*** VENDORS ***
Vendor spots are still available for those seeking to market their locally-made food, retail, and fashion products. If you are interested in becoming a vendor FOR AUGUST please contact john@flushingchamber.nyc or call 646-820-5163.
*** SPONSORS ***
For those interested in supporting Flushing Night Out, we have promotional opportunities available -- depending on the sponsorship level -- advertising on event booklets and banners, web and social media channels, and speaking roles at our news conferences, announcements, and day-of program.
Questions, concerns and inquiries send to: john@flushingchamber.nyc or 646-820-5163
Event Website: http://flushingnightout.com/
Crowdfunding: http://igg.me/at/L2DcgI-n-bA

Organization: http://flushingchamber.nyc/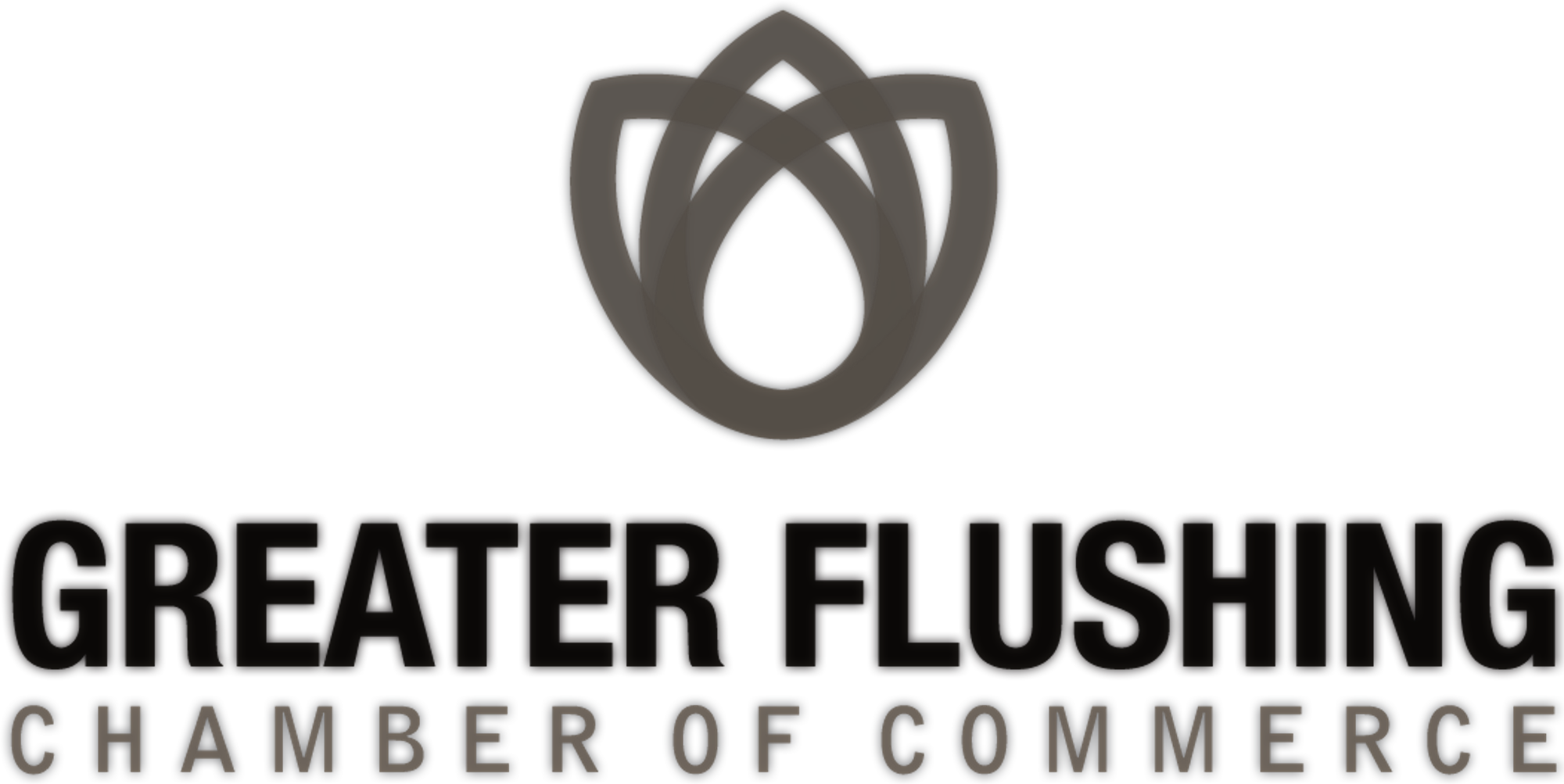 Flushing Night Out is organized by the Greater Flushing Chamber of Commerce, a nonprofit membership association that seeks to foster economic growth, inclusive diversity, and shared prosperity of our community through advocacy, networking, and education. For more information, please visit us at www.FlushingChamber.nyc or contact John@FlushingChamber.nyc.
#Flushing
#Queens
#WorldsFair
#MyFlushing
#FlushingFantastic