flor brings their indie rock quartet to Slowdown on March 4th.
About this Event
About flor
Website | Facebook | Twitter | YouTube
flor draw fearlessness from the strength of their union as friends and bandmates, a D.I.Y. journey, and shared willingness to bring bold pop ambition to alternative music. With hundreds of millions of streams, sold out shows around the world, and critical praise to their name by 2019, the Oregon-bred and Los Angeles-based quartet—Zach Grace [vocals, guitar], Dylan Bauld [bass, production], McKinley Kitts [guitar], and Kyle Hill [drums]—anchor twelve undeniable anthems inside of a new-found confidence on their 2019 second full-length, ley lines.
Zach and Dylan wrote and recorded their debut as flor, come out. you're hiding, in the latter's bed-room studio during 2016. Within a year, it quietly caught fire as the band jumped in a van and went on to log shows alongside everyone from Paramore and Hayley Kiyoko to Walk The Moon and Andrew McMahon and The Wilderness. Along the way, numerous songs deepened the band's con-nection to fans by speaking directly to identifiable human emotions. "Hold On" documents the ex-citement of young love as "Back Again" details the moment of saying goodbye and "Warm Blood" discusses infatuation and the awe incited by a significant other. Acclaim came from the likes of Ones To Watch, Earmilk, Alternative Press, and more as they also claimed real estate on coveted playlists at streaming services.
Kicking off their next chapter, flor heralded ley lines by uncovering the gliding "slow motion" and ebullient "dancing around"—amassing millions of streams—before unveiling the title track and sin-gles "money" and "aiming low." From top to bottom, ley lines emanate a strength meant to be shared.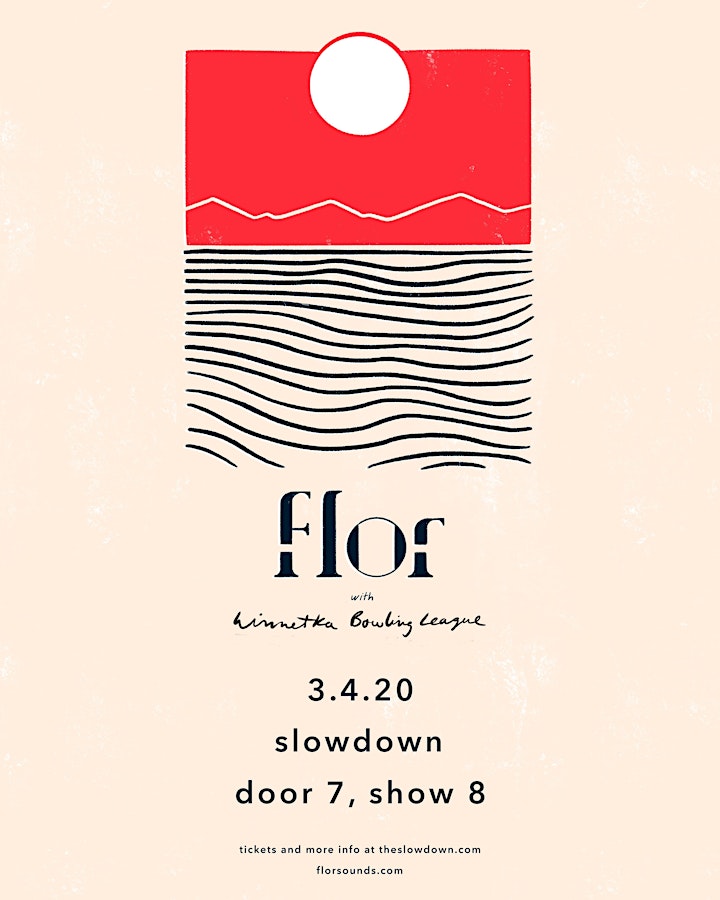 About Winnetka Bowling League
Winnetka Bowling League's debut single "On The 5," a love letter to the baked asphalt of a California freeway, perfectly encapsulated the melancholy of a past romance conducted under blistering sunshine. The track, released at the tail end of the summer, was an immediate hit at college radio where it spent three weeks in the top 5, was playlisted on Sirius XM's' AltNation, and has received over 1,000,000 streams to date. Not bad for the first release from a newly formed band of musical compadres named for their singer's bowling league in the San Fernando Valley. Definitely the first time you've heard "non fat" rhymed with "Prozac," "Kombucha," their new track, is another end-of-a-relationship anthem. Winnetka Bowling League's penchant for cars and freeways continues, but instead of "On The 5"s "'92 Subaru," the protagonist of "Kombucha" is ending a relationship before hitting the road in "my Honda on the 101." Directed by Zach Sekuler, the video takes place in the Elliott Salter Pawn Shop in West Hollywood.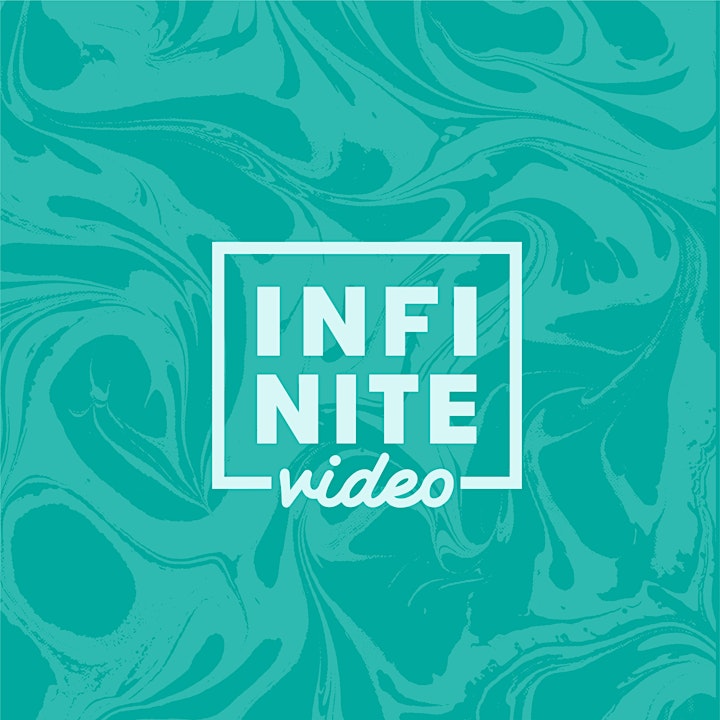 About Infinite Video
Infinite Video was birthed between four individuals that met on the World Wide Web. A series of small events weaved these individuals together in a tale that is beside the word "fate". Through common interests, acquaintances, and drive, this crew summoned together on Jan 1st, 2019. In the following year, songs were written, bonds were formed, and a few shows were arranged. Infinite Video can be found singing songs of love, loss, hope, and dystopia. Infinite Video shows are full of inane dance moves, kung-fu showmanship (or lack thereof), and awful banter. Some may call it charm, but others wouldn't. The goal of Infinite Video is to share stories with anyone who'll listen. Each song is a story, an episode, a season, a series. Stay tuned to Infinite Video for more.
Performers
Date and Time
Location
Refund Policy