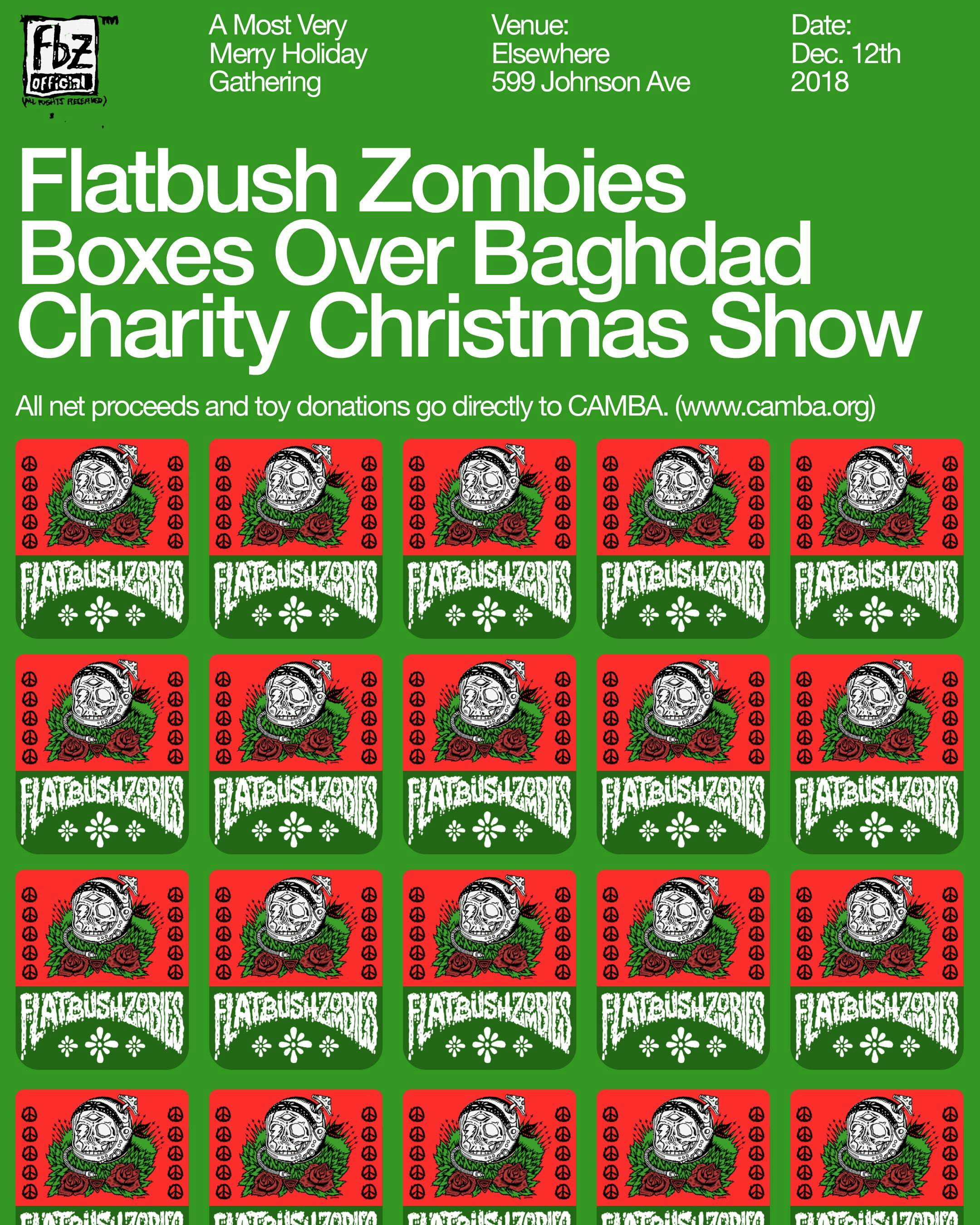 About this Event
THANK YOU again to the fans for donating so generously during the BoxesOverBaghdad Toy Drive. We are opening up a few extra tickets for sale TODAY at 12pm EST. ALL net proceeds go directly to CAMBA (www.camba.org). GET 'EM BEFORE THEYRE GONE.
All net ticket proceeds go directly to CAMBA (https://www.camba.org/).
About CAMBA
Started in 1977, CAMBA is a nonprofit agency that connects people with opportunities to enhance their quality of life. CAMBA offers integrated services and programs in: Economic Development, Education & Youth Development, Family Support, Health, Housing and Legal Services. CAMBA serves more than 45,000 individuals and families, including 10,000 youth, each year. Learn more about CAMBA's life-changing services at www.camba.org.