Fintech Storm - Hack Make the Bank HACKATHON 14th & 15th December 2015 New Delhi Okhla

Monday, December 14, 2015 at 10:00 AM

-

Tuesday, December 15, 2015 at 6:00 PM (IST)
Event Details
FINTECH STORM HACK – MAKE – THE –  BANK 14 & 15 December 2015

14 & 15 December 2015 –Delhi, India
Come be part of the historic hackathon to welcome disruptive Banking & Fintech innovations , New Delhi!
 
Genius Incubator and The Open Bank Project present the Indian edition of the Global FinTech hackathon series "Hack/Make The Bank". On December 14-15th, developers, designers and innovators will have 2 full days of brainstorming and software creation leveraging à set of available APIs in order to prototype the future of banking.
This is part of the Prestigious Europe-India Conclave : Future of Banking, Payments & Technology for Transportation to be hosted by Fintech Storm at Hotel Taj Mahal, 1 Mansingh road, New Delhi.

Indian delegates, buy tickets now at buff.ly/1PLDZ3R  
Delegates from outside India, register at http://europeindiaconclave2015.eventbrite.com
WHAT'S A Hack/Make The Bank HACKATHON?
Fintech Storm Hack Make The Bank Hackathon is a collaborative and creative event where developers, designers and innovators gather into working groups and develop prototypes of innovative applications in a matter of hours.
This is the 14th edition of Hack Make the Bank globally in less than 2 years, and has rapidly become a key event in the FinTech scene in Europe and elsewhere. This edition hosts up to 100 developers designers and fintech experts who would gather for 2 days of brainstorming and software creation related to retail banking, capital market, payment platforms, big data, fintech…etc.
Attendees have a host of application programming interfaces (APIs) and services they can leverage and combine in order to bring their innovative ideas to life. They can participate alone or join a team. Mentoring sessions will be provided in order to guide participants. Each team will work on a FinTech idea developed during the hackathon or prior to it. All the participants will demo their hacks to a panel of bank executives, FinTech entrepreneurs and the general public at the end of the day.
AGENDA
Monday 14th December:
10h : Introduction.
10h30 : APIPresentations
11h30 : Projects fire-pitches
12h30: Lunch
14h : Group-forming
16h : Mentoring sessions
17h : API Workshops
18h : End of the 1st day
Tuesday 15th December:
10h : Breakfast
11h : Pitch Training
12h : Lunch
15h : Demo presentations
17h : Networking / End of the day
TESTIMONY :
The Open Bank Project is not only a very useful open platform to build your applications on, but the people behind open bank project know what they are talking about, are very inspiring and know how to ignite the process of collaborating with developers, guide the development process and to develop a lively eco-system.
Harrie Vollaard, Head of Innovation
Rabobank
"The Hackmakethebank event was awesome - open, collaborative, useful,
innovative; we enjoyed and learned from the experience. The greatest
benefit was seeing new non-traditional ideas brought to life in such a
short timeframe"
Andy O'Sullivan, Digital Innovation, AIB"My first hackathon. It was good fun.
"OMG, where do I start? I was taken back and shell shocked at how good it was,
I haven't seen anything as exciting since the height of the dot com boom in 1999!
I've spent all day (Monday following the event) following up on contacts."
Edouard, developer and participant
BECOME A PARTNER
KEY STATS
–   14 editions in 2 years
–   8 cities
–   1000+ participants
–   20+ APIs
–   80 prototypesproduced
ATTENDEES PROFILE
– 25 – 55 year old
– 68 % male / 32 % female
– 45% developers
– 25% designers
– 30% experts (API, banks, consultants…)
WHAT MOTIVATES THE PARTICIPANTS?

–   Challenge
–   Innovation
–   Usefulness of the event
–   Learning about APIs / Technology trend
–   Meeting mentors
–   Networking with like-minded
WHAT'S IN FOR YOU ?
Igniting Innovation:by allowing the exploration of new fields based on your own challenges and the available APIs and thus accessing a pool of new and emerging ideas
Fostering Collaboration internally: by engaging with your internal teams as coaches and participants during the hackathon
Access prototype of new products: by developing working apps built during 48 hours.
Launch and promote products for developers: by highlighting APIs, software and other products for software developer and present it to a community of innovators and influencers.
Explore trends and new technologies: by testing new tools and APIs. Discovering new software development approaches and get exposed to the latest technology trends.
WHO PARTICIPATED:

Sponsorship Packages  - Hack Make the bank #14
Kindly email to ask for a sponsorship brochure. 
In case of in-kind donations
Mention during press conferences
Opportunity to join various meetings with the press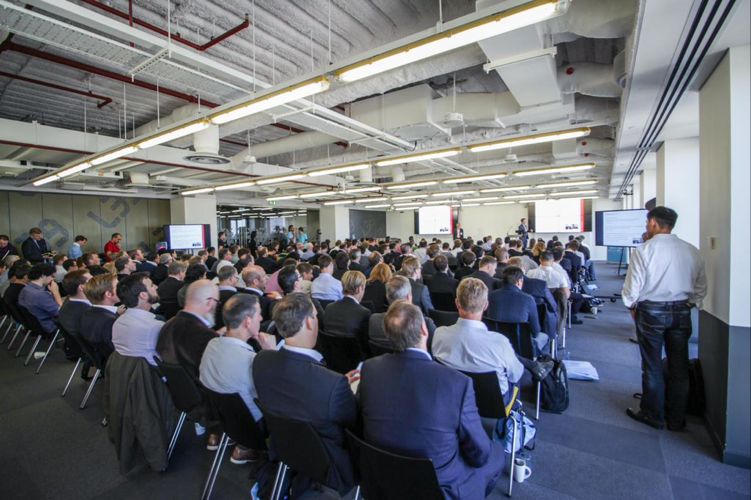 Global Sponsor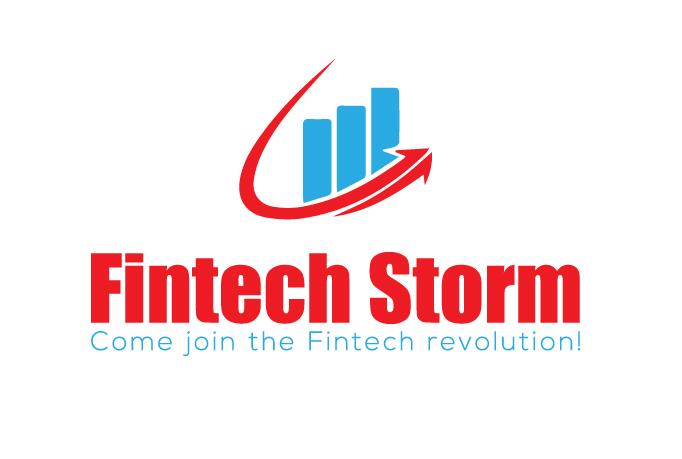 Organiser Contact:
destinationindia@geniusincubator.com
Local Sponsor:

Join us and be part of 200 international delegates on 17th December for the Prestigious Europe-India Conclave at Hotel Taj Mahal
Indian delegates, buy tickets now at buff.ly/1PLDZ3R  
Delegates from outside India, register at http://europeindiaconclave2015.eventbrite.com
Venue Sponsor: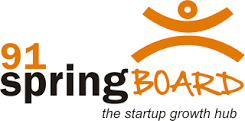 Technology Partner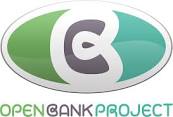 VENUE & DIRECTIONS
Address: E-43/1, Okhla Phase II, New Delhi, Delhi 110020
Landmarks: Nathu Sweets, C Lal Chowk, Tata Rama Motors, Akosha Building, NSIC Estate
Closest Metro Station: Govindpuri (Violet Line)
From Mathura Road towards MP Road
Take a left towards MP Road. Landmark is MODI MILL and NSIC Estate. From here you take a left towards Ma Anandmayee Marg. You reach Govindpuri Metro Station. On the same road, there's Nathu Sweets on the left. On the T-Point, take left just before the Nathu Sweets. Take first right. Straight down the road on the left side, there's white building with blue glasses, that's us.
From the Airport Side through Nehru place
If you are coming to 91springboard, Nehru Place Metro Station would be on your left. Down the road on your right would be Bhairav Mandir. Follow this outer ring road and then from the bifurcation take a right towards Anandmayee Road. You reach Govindpuri Metro Station. On the same road, there's Nathu Sweets on the left. On the T-Point, take left just before the Nathu Sweets. Take first right. Straight down the road on the left

​.
 ----------------------------////////////-------------------------------
Details on the EUROPE-INDIA CONCLAVE  17th December 2015, New Delhi
 30secVideo : Europe-India Conclave 2015 http://youtu.be/gf5TJ_oHlD4 
Come join the Historic Europe-India Conclave: Future of Banking, Payments & Technology for Transportation
An exclusive invitation
To join this delegation from Europe:
If you are a technology firm in Europe and elsewhere, and want to join this prestigious delegation to India, Please email the organisers at arifa@fintechstorm.com and register your tickets above. Delegate fees from GBP499 per delegate. 
An exclusive invitation

Europe - India Conclave New Delhi 17th december 2015 at Hotel Taj Mahal

What: Conclave of CEOs from Europe & India innovating Banking, Payments & Technology
Meet the CEOs
See Product Demos
Join the Digital Banking & Payments Revolution!
Join a Special Technology Track on "Transforming Trasportation Sector in India" featuring IOT, Big Data, Telematics etc.
Watch the action and see India's most promising fintech ventures at Fintech storm India Hot List Awards
When: 9:00pm-6:00pm 17th December 2015
Where: Hotel Taj Mahal, 1 Mansingh Road, New Delhi
Fintech Storm is on an audacious mission to revolutionise the adoption of technology in banking & financial services sector in India!
We aim to foster closer collaboration, promote market development, and inspire new technology initiatives between Europe & India.
There are hundreds of Fintech startups in Europe that are using Blockchain, robo advisors, machine learning, Internet of Things, Conne cted devices etc. to disrupt the financial services industry. In India, we have an opportunity to borrow a leaf from these changes and leapfrog the developments. As Financial services industry in India prepares to welcome a large number of payment bank licensees, are there new business models and technologies that make new service introduction and financial inclusion very easy? Can European firms help accelerate the growth of financial services adoption in India? Can they find new opportunities and customers in India?
Come and explore these and many more intriguing questions and challenges at the prestigious Europe-India Conclave.

Join us for a full day of presentations, demos and engaging panel discussions at the Taj Mahal hotel in New Delhi on December 17th, 2015. 
Listen to over 40 preeminent speakers including Cabinet Ministers, CEOs of Banking & Payments, Representatives from World Economic Forum, CFOs of Conglomerates, thought leaders from across the globe. Mingle with them over supper and persuade them on what your technology has to offer. 

Learn how European Fintech companies are fundamentally changing the Banking & Payments landscape

Meet founders with crazy ideas, radical business models, new ways to achieve financial inclusion

Learn how Indian banks, payment companies and others are tackling these challenges

Listen to the biggest movers and shakers of the Indian financial services and fintech industry

Solve India's challenges at the special  "Transforming Transportation" track led by Ministry of Transportation. IOT, Telematics, Big Data & Insurance firms, this is your golden chance to pitch to Govt. of India! 

Discover the hot fintech startups in India to watch at fintech storm India Hot List Awards
If you are from Europe or USA, join the delegation to India - email arifa@fintechstorm.com to secure your place today. Places fast filling up!

Indian delegates can register here now -http://fintechstorm.com/europe-india

If you are an exciting Indian fintech startup, be sure to apply to pitch. Selected startups will be invited to pitch to an August gathering of CEOs, influencers and investors. Awardees to be crowned at a glittering evening Gala. Apply here:
Email us to explore speaker / sponsorship opportunities for this high quality event: arifa@fintechstorm.com
We are grateful to Hon'ble Union Cabinet Minister Shri Nitin Jairam Gadkari who has kindly agreed to grace the conclave with a keynote address and kick off Technology for Transportation Special Track.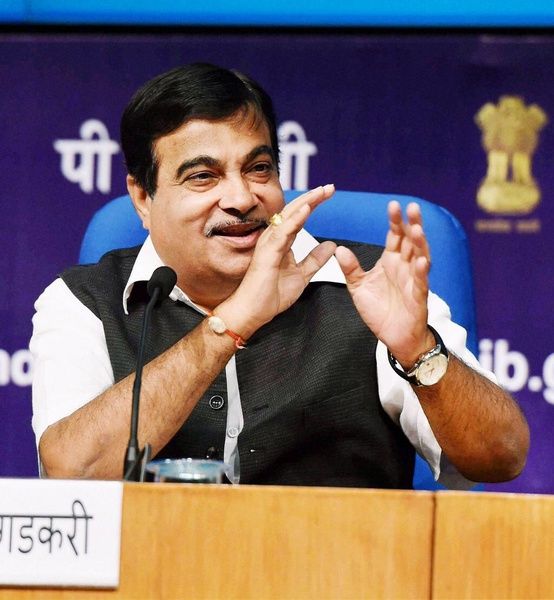 There will be over 200 international and indian delegates and 40 speakers with some prominent key note speakers representing Yes Bank, CBW Bank USA, Open Bank Project, PayTM, Money on Mobile, Atom Technologies, Paymate, Paypoint, Blockchain, Kyepot, Kubique, Quindell, Connovate, Canonical/Ubuntu etc. 
Topics for the 7 panels at the 17th Dec conclave:  
1. The evolving Payments landscape, the future ahead
2. Vision 2025 for Financial Services
3. Futuristic Banking - Banking as a platform, APIs, Robotic advisors, Artificial Intelligence, Cryptocurrencies etc. 
4. Financial Inclusion, Microfinance, Offering services to rural india 
5. Peer to Peer Funding Marketplaces 
6. Innovators & Disrupters - Frugal Innovation 
7. Transforming transportation - IOT, clean energy, smart devices, artificial Intelligence, Big Data & Telematics, Insurance.
Come enjoy this electrifying meet and a sumptuous Dinner Gala! 
We invite you to Indian hospitality this winter in the capital. 
Future of Banking & Payments - Europe & India Conclave 17th December 2015, 9am to 6pm
Gala Dinner : 7:00pm to 11:30pm Hotel Taj Mahal, One Mansingh Road, New Delhi , India 
If you wish to do business with India, want to pique the interest of Govt. of India, or attend the conference and get to experience India's vibrancy and confidence, please rsvp asap. 
Thank you!
To attend the conclave as an Indian delegate:
Please purchase your ticket here 
http://Meraevents.com/event/fintechstormindia2015
https://in.explara.com/e/fintechstormindia2015
Come enjoy this electrifying meet!
Hon'ble Union Cabinet Minister Shri Nitin Gadkari Ji will preside over the conference and give a keynote address
Other confirmed speakers of over 40 preeminent leaders include
1. Saurabh Srivastava CA Technologies, Chairman NASSCOM, Founder Indian Angel Network - Keynote speaker
2.V.S.Parthasarathy Group CFO, Mahindra & Mahindra Group
3. Rana Kapoor, CEO, Yes Bank (TBC)
4. Arifa Khan, Managing Director Genius Incubator Ltd. and Founder Fintech Storm Series, London
5. Shashank Joshi CEO Money on Mobile
6. Michael Taverner, Vice President, Bitfury Group (London)
7. Alok Jha, MD, Cyberplat
8. Dewang Neralla , MD Atom Technologies
9. Rohit Acharya , Chief Data Scientist, First Access (NewYork)
10. Ketan Doshi , Managing Director Paypoint
11. Han Verstrate, CEO Otonomos (Singapore)
12. Simon Redfern , CEO Open Bank Project (Germany)
13. Baahubali Shete, CEO Connovate
14. Srini K , CEO BTI Payments
15. Santosh Kumar Madhavan, HCL Technologies (London) TBC
16. Sidd Gandhi , CEO KyePot (Singapore)
17. Pramod Bhasin, The Skills Academy
18. Amit Goel, Editor, The Pioneer Group
19. Ram Rastogi, National Payment Corporation of India
20. Paolo Zaccardi, CEO, Kubique, Italy
21. Adam Vaziri, CEO, Diacle - Blockchain Legal Services (London)
22. Alex Wood, Editor, The Memo (London) TBC 
Have questions about Fintech Storm - Hack Make the Bank HACKATHON 14th & 15th December 2015 New Delhi Okhla?
Contact Blockchain Storm
Attendee List
Sort by:

Date

|

First Name

|

Last Name
When & Where

Okhla
E-43/1, Okhla Phase II, New Delhi, Delhi 110020
New Delhi, DL 110020
India

Monday, December 14, 2015 at 10:00 AM

-

Tuesday, December 15, 2015 at 6:00 PM (IST)
Add to my calendar
Organizer
Blockchain Storm
Blockchain Storm Series is an affiliate of Fintech Storm Series, a spectacular monthly series hosted in Central London Zone 2 for fintech folks by fintech folks. We have hosted 30+ events featuring 200+ fintech companies and 3000+ attendees so far , including Ethereum, Bigchain DB, Blockchain.info, Currency Cloud, Multichain, Revolut etc..
http://europeindiaconclave.com
http://fintechstorm.com
http://blockchainstorm.co
We hosted our flagship Blockchain India Summit Dec 2016 with Vitalik Buterin, Inventor Ethereum and excited about Blockchain India Week 12-19 May 2017 in Mumbai with Vitalik.
Fintech Storm - Hack Make the Bank HACKATHON 14th & 15th December 2015 New Delhi Okhla