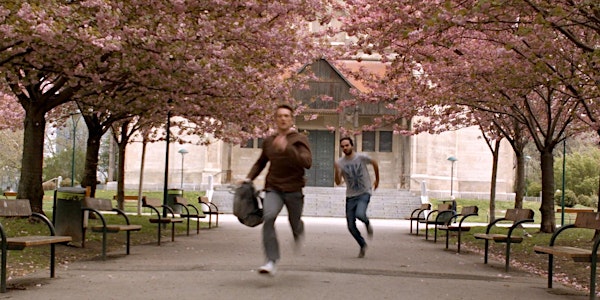 Films Across Borders | THE COLOR OF A CHAMELEON
Film screening and conversation
When and where
Location
Embassy of Austria 3524 International Ct NW Washington, DC 20008
About this event
Films Across Borders, the annual multi-cultural film series, focuses in its seventh edition on "Stories in A Changing World".
This film festival is co-presented by American University in partnership with the ACF Washington and other embassies, cultural organizations and environmental groups. The ACF Washington proudly presents the film THE COLOR OF A CHAMELEON by Austrian director Jürgen Klaubetz as part of the 2021 series. The film will be shown at the Embassy of Austria on October 7, 7pm.
***********
To ensure social distancing, registrations are limited to 60 people and reserved for fully vaccinated people only. Proof of vaccination will be required and checked at the entrance.
ABOUT THE FILM
THE COLOR OF A CHAMELEON
Directed by Jürgen Klaubetz
Austria, 2020
96 min, in German with English subtitles
Paul seeks happiness in other people's possessions. At first, he searches through the belongings of his dead friend, but then he starts stealing other people's purses and property, delving into their lives and changing them radically. The artist Anna does not show her works to anyone until Paul appears in her life and changes her paintings forever. Even the manager Katrin, who numbs herself with alcohol and sexual escapades after work, sees herself forced to rearrange her life. Like the fish rescued from the pond at the country inn and released into the mountain stream, Paul tries to free his "victims" and to find a recipe for a successful life with their help. Yet, ultimately it is Anna and Katrin who will change Paul's life for good. A victory of easiness and dismissal of non-functioning life concepts over rage and grief caused by the best friend's suicide.
ABOUT THE DIRECTOR
JÜRGEN KLAUBETZ | DIRECTOR
Born in Bruck an der Mur, Austria, Jürgen Klaubetz studied economics and law in Graz, Austria. He lives in Vienna and Thörl where he works in real estate development and film. His involvement in several short film projects as well as his intense work with the dialogue coach Jerry Cooyle prepared Jürgen Klaubetz for his directorial debut in "The Color of a Chamaeleon".
~~~~~~~~~~
Photo © Jürgen Klaubetz