Fighting Corporate Dictatorship & Envisioning a New America: Celebrating Re...
Description
Fighting Corporate Dictatorship &
Envisioning a New America:
Celebrating Rev. Edward Pinkney's Freedom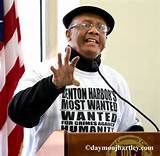 Chicago will welcome Reverend Edward Pinkney,recently released from prison where he served 2 1/2 years on a charge of voter fraud for exercising his democratic rights to engage in a recall campaign against a corrupt mayor. Rev. Pinkney, in his monthly columns in the People's Tribune newspaper, has written about the corporate takeover of Benton Harbor, Michigan, by the Whirlpool Corporation; and about the imposition of the emergency manager dictatorship that usurped the power of local elected officials to the point of poisoning the city of Flint, Michigan.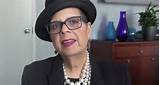 He will be joined by Karen Lewis, President of the Chicago Teachers Union, whose leadership has helped galvanize a union movement that looks to build solidarity beyond the boundaries of its membership, for world class education for all students. She has had to take on the corporate-style takeovers of the public sphere by building bridges to community organizations and leaders.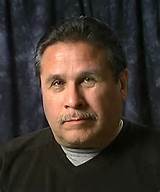 Also speaking will be Richard Monje, Manager of the Chicago and Midwest Joint Regional Board of Workers United. Richard Monje began working for Workers United in 1994, working for 12 years as Education and Mobilization Director. He has been active for many years on the front of the fight for immigrants' rights.
Join co-moderators Diana Zwinak and Dr. Jesu Estrada for an evening of dialogue, discussion, poetry and performance
Saturday, October 7, 2017
6:30 to 9 PM
Workers United Hall
333 S Ashland
(parking in lot next to the building)
Program sponsored by
People's Tribune/Tribuno del Pueblo


Suggested Donation: $10 — no one will be turned away
for more information: peoplestribunechicago@gmail.com


on Facebook at People's Tribune Chicago Area