Location
Santa Clara Gateway
5451 Great America Parkway
(Suite 175)
Santa Clara, CA 95054
Refund policy
Refunds up to 7 days before event
Description
For entrepreneurs, executives and product managers who are interested in knowing more about AI and how to apply AI strategically and effectively regardless of your technology background.
-----
This is an interactive workshop. Attendees are encouraged to bring your questions and engage throughout the workshop.
-----
Artificial intelligence is a foundational technology that will impact every industry and type of business. In that respect, AI is very similar to the Internet and right now it's where the Internet was in the mid 90s. The timing for understanding AI and applying it in your business is now!
However, AI is also a vastly broad topic and exceedingly complex set of technologies. In this talk, we will discuss how the AI technology itself can lower your barrier-to-entry into AI.
WHY? Because AI is automating and streamlining the process of discovering and validating many potential applications in a particular domain. With the help of automation and analytics tools, innovation and product managers with minimal technical will learn to quickly generate multiple 'designs' for new AI products or solutions and validate and rank their designs.
If you want to learn more about AI and AI application, bring your questions to this workshop!
Topics we will cover:
How to understand AI and apply it to your business

How AI technology can lower your barrier-to-entry into AI

How to use AI tools to optimize your product

How to stay ahead of your competition using AI
Agenda
6:30 PM - 7:00 PM Check-in, Networking, Dinner
7:00 PM - 8:00 PM Presentation w/ Q&A
Pizza & drinks will be provided
More about our speaker: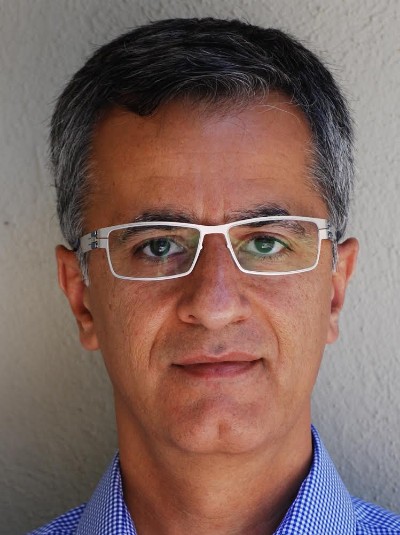 Cirrus Shakeri is an expert in building Intelligent Systems: AI + Control Systems + Machines + Materials. At the intersection of AI and entrepreneurship, he works to identify big data trends that can solve complex startup challenges including platform, product and go to market questions. Cirrus is a Co-Founder, CEO-CTO of Inventurist, a venture business platform helping startups succeed. He is also a member of the advisory board at Rutgers University Big Data Program contributing strategic review in Big Data and Artificial Intelligence and promoting the University's goal of linking the industry with academia.