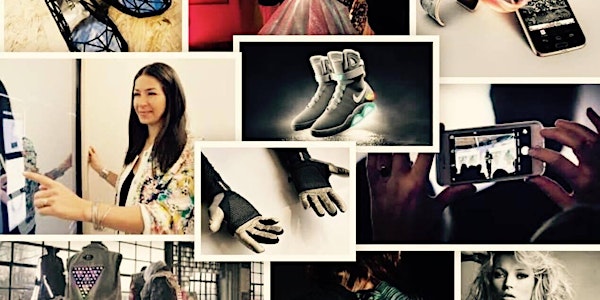 #FashHack - Fashion Tech Bootcamp
When and where
Location
Campus London 4/5 Bonhill Street, London EC2A 4BX United Kingdom
Description
Wearables, e-commerce and fashion apps are transforming Fashion industry at a radical pace. From smart glasses to intelligent inventory to 3D print-your-own jewelry, technological disruption (and opportunity) is impacting the industry in diverse and unprecedented ways.
We will have a full day of workshops, run by Fashion Technology experts and focusing on 'growthhacking' for Fashion Tech Startups!
Are you trying to shake up the fashion market? Join us to learn and network with the leading entrepreneurs and experts!
---
Agenda:

1.30pm Networking
2.00pm IP for Fashion Tech Startups
3.00pm Five tell tale signs your brand isn't working
4.00pm 'FinTalk for FashTech' Finance for Startups
5.00pm Networking



2.00pm IP for Fashion Tech Startups
In a world of cyber crime and counterfeiting, the threat posed to data and online transactions, intellectual property, ideas and talent are huge.
It is important to fully foresee the risks of operating in an online market, capable of driving down prices and undermining product value.
In this workshop we will cover all the aspects of Intellectual Property protection for fashion tech startups. We have invited
an industry-leading attorney
,
Gerard Chandrahasen from Rational IP
. Gerard advises over 50 tech early stage well established companies on software patents, including Mind Candy and Mojang (the creators of Minecraft).


3.00pm 'Five tell tale signs your brand isn't working'
Branding is an art, as well as a science, and the thing about art is that it demands emotional connection. Ideally, you want the people who buy into your business to feel passionate about it, to love it so much they'll happily fling their cash at it, and to feel like it's worth every damn penny. But building a brand that people adore is no easy feat, and that's why businesses look for a short term solutions.

During this talk you will:

• Discover the most common reasons brands fail
• Be able to identify area's where you can improve your own branding and key messages
• Find out the Do's and Don'ts of brand strategy
Robot Mascot
specialise in helping tech start-ups develop distinctive branding and messaging. They provide a range of brand development services that help startups at every stage of their journey – from gaining investment to launching a brand to market.
Nick
founded Robot Mascot in 2013, and has over 15 years experience in branding and advertising, working for top ten agencies such as TBWA and Euro RSCG. His projects include brand development and advertising campaigns for Diesel, Jaguar and the British Heart Foundation.
4.00pm 'FinTalk For FashTech' Business Models and Valuations


If you've got a fashion tech business and you want to stand out from the crowd and succeed, you better have a unique value proposition, the proven business model and the diverse revenue streams. Join 'FinTalk for FashTech' to rethink your revenue and create compelling value for parties on both sides of the transaction!
During this workshop we will explain:
Financial Models, incl. balance sheet, profit and cashflow
How a positive cashflow can make up for a period of losses
How the financial model is used for raising finance and valuations.

Gurtej Gill began his career with KPMG 11 years ago where he worked with clients spanning a range of industries including retail, manufacturing and automobiles. Tej is a qualified Chartered Accountant and Chartered Tax Adviser and is keen to ensure founders are aware of the importance of finance in effectively managing and growing their startups.
***THIS EVENT IS FREE FOR DREAMSTAKE MEMBERS.PLEASE SIGN UP HERE!***