Description
SOLD OUT!!
Piedmont Culinary Guild has partnered with CEFS (Center for Environmental Farming Systems) for this chef and farmer pairing - a celebration of year-round local food. The evening will also feature multiple food artisans, local brewers, distillers, and wineries.
Attendees will enjoy the wonderful tasting event as they stroll through Daniel Stowe Botanical Garden, enjoy live music, and listen to speakers who will talk on food-related topics.

Bonus! Every person with an Adult or Young Adult ticket will be eligible to receive a complementary one-year subscription to Charlotte Magazine! (Must be at the event to receive subscription.)
Featured Chefs
Paul Verica – The Stanley
Larry Schreiber – Good Food on Montford
Tom Marlow – Mimosa Grill
Ashley Boyd – 300 East
Julia Simon – Nourish
Jamie Barnes – What the Fries
Michael Bowling – Soul Food Sessions
Andrew Dodd – Stagioni
Greg Collier – The Yolk
Adam Reed – Santé
Dave Feimster – Fahrenheit
Ryan Forte – Southminster
Jonathan Fortes – Flipside Café
Steven Goff – Aux Bar
Oscar LaFuente – QC Catering
Shawn Harrison – Fern, Flavors from the Garden
Travis Myers – Willow's Bistro
James Patterson – Sedgefield Country Club
Mike Rozycki – Kindred / Hello Sailor
Joy Turner – Pine Island Country Club
Christopher Young – Queen City Market
Gene Kato – Upstream
Tom Dyrness – FS Food Group
Featured Farmers
Jamie Ager – Hickory Nut Gap Farm
Brent Barbee – Barbee Farms
Katherine Belk – Wild Hope Farm
Kate Brun – Luckyleaf Garden
Nicole Burnette – Rogue Farms
Sara Jane Davis – A Way Of Life Farm
Cindy Digh – Clearview Farms
Thom Duncan – Friendship Gardens
Jessica Evans – Evans Family Farm
Chris Fletcher – Green Meadow Acres
Tiffany Lackey – North Corner Haven
Lee Menius – Wild Turkey Farm
Casey & Tori Ostwinch – North Corner Haven
Mary Parker – Glory Farm
Hiram Ramirez – Urban Gourmet Mushrooms
Chase Reynolds – Two Pigs Farm
Mary Roberts – Windcrest Farm
Mindy Robinson – Tega Hills Farm
Jessica Smith – Strongbird Farm
Jennifer Stalford – J&J Family Farm
Greg Stephens – Rocky River Farms
Ben Street – Street Fare Farm
Mark Turner – The Farm at Flat Creek
Christy Underwood – Underwood Family Farm
Liquid Refreshments
Jason & Sarah Alexander – Free Range Brewing
Jay Bradish – Red Clay Cider Works
Caroline & Robbie Delaney – Muddy River Distillery
Elizabeth Anne Dover – Dover Vineyards
Lou Anne Gaffney – Surry Cellars
Mike Jackson – Point Lookout Winery
Joelle McMahan – TOPO
Townes Mozer – Lenny Boy Brewing Co.
Suzanne Ramsey – Uncle Scott's Root Beer
Skyler Skyler-Bateman – Catawba Brewing Company
Kathleen Smith – Copper Barrel Distillery
James Swofford – Old North Shrub
Olivia Wolff – Up Dog Kombucha
Crafted Foods
Rebecca & John Borland – Blue Goat Dairy
Kate Brun – Lucky Leaf Gardens
Courtney Buckley – Your Mom's Donuts
Adam Duke – Dukes Bread
Niki Farrington – Niki's Pickles
Brian Fisher – Beekeeper
Shawn Hatley – The Naked Pig
Gabriel Key – Foggy Mountain Pasta
Rachel Klebaur – Orrman's Cheese Shop
Megan Lambert – Garnet Gals Jams & Jellies
Jesse Leadbetter – Freshlist
Alison Leininger – Savory Spice Shop
Lee Menius – Carolina Craft Butchery
Brooks Mixon – Sun Raised Farms
Jane Smith – Truffles NC
It's an evening to celebrate all the wonderful food and food talent we all enjoy here in the Carolinas Piedmont!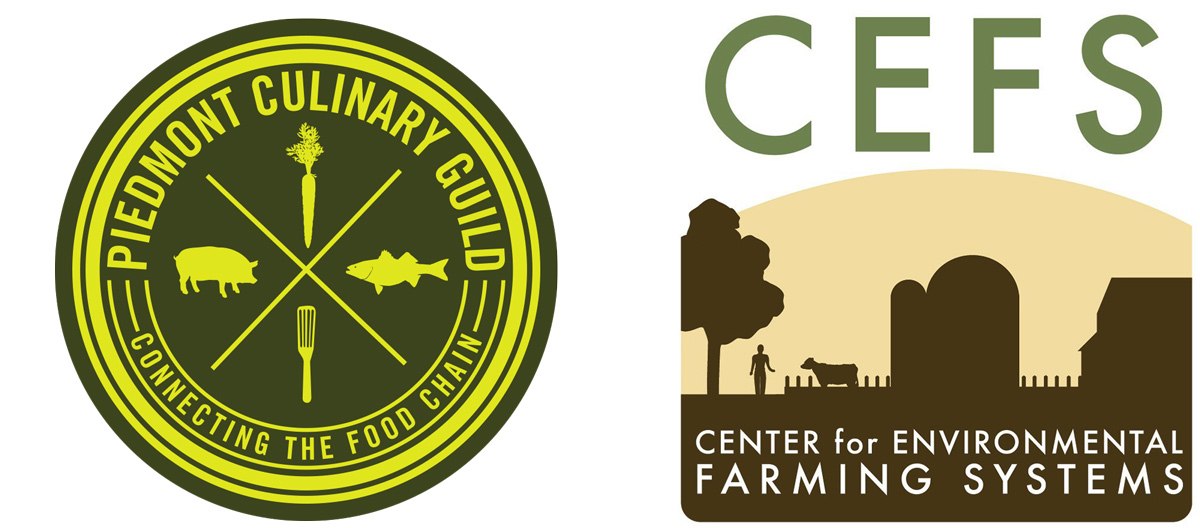 (NOTE: Tickets are not transferable. IDs required at check-in)