Event Information
Refund Policy
Contact the organizer to request a refund.
Eventbrite's fee is nonrefundable.
About this Event
Last year's Fall Social was one of our best yet, and while it's a shame we can't get together in person this year, there's no reason we shouldn't try and meet up via the ingenious series of tubes known as the "internet" (thanks Al Gore!).
So, with Fall right around the corner, we are inviting YOU (and anyone else hunkering down in your apartment/house/doomsday bunker) to join us for the 4th Annual Fall Social!
Even though this will be a virtual event, we still have a night full of festivities planned for the STEM crowd! This will be a great opportunity for Chicago scientists, builders, thinkers, and dreamers to get together and talk shop, to learn about new opportunities in the area, and to kick back and relax in a new (virtual) environment.
This year's social will feature performances from our Artist In Residence, Dxtr Spits, speakers from WorldChicago, break-out networking sessions, and more! Plus, C2ST will be delivering bottles of beer from Revolution Brewing and Grunsfeld Lager (named after John Grunsfeld, former astronaut and director of NASA and native of Highland Park) from Ravinia Brewery!
Grab your ticket today!
Event Details
Event Schedule:
6:00 – 6:25 PM Introductions and presentations from the Hidden No More project
6:25 – 6:45 PM Breakout session
6:45 – 6:55 PM Intermission with Dxtr Spirts
6:55 – 7:25 PM Break out session
7:25 – 7:30 PM Closing Remarks
Ravinia Brewing Company has been offering a wide variety of craft beers throughout Chicagoland since 2017. Their cozy Highland Park Taproom + Taco Bar is located in the historic Ravinia District, and has been named Best Beer Garden on the Northshore. The Chicago Production + Brewpub opens to the public in Logan Square in late 2020, offering a Chicago hub for Ravinia Brewing fans.
WorldChicago promotes collaboration between people from all over the world to advance national security, economic development, and social justice. As Chicago's official host for international visitors on U.S. government sponsored exchange programs, WorldChicago has facilitated programming for over 70,000 visitors from 190 countries since its founding in 1952. WorldChicago connects Chicagoans with their international counterparts, fostering mutual understanding and personal and professional bridges that spark global dialogue and innovation.
Jordan "Dxtr Spits" Holmes was raised in Prince George's county Maryland, a suburb of Washington D.C. His curious mind lead him to become a jack of all trades as a scientist/engineer, musician, spoken word artist, and entrepreneur. Holmes relocated to Chicago in 2014 after graduating from Virginia Tech where he got his degree as a Materials Science Engineer and met his mentor Dr. Nikki Giovanni.
He began the pursuit of his music career as Dxtr Spits, a witty, impactful, and energized lyricist. Holmes is the Founder and CEO of "Onli Packs", an apparel and backpack brand that utilizes art from local artists. He prioritizes community reinvestment and creates community support initiatives utilizing his company and brands. His versatility and hustle has landed him attention locally and nationally including: NPR, The Chicago Tribune, Vocalo Radio, Voyage Chicago, & These Days News.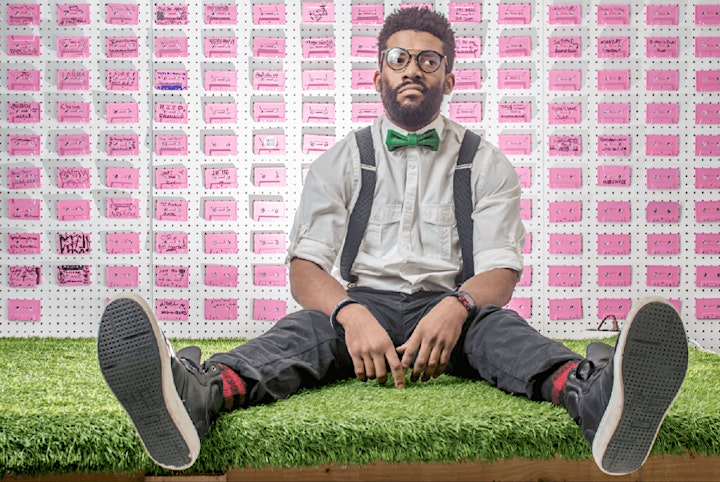 Rameen Malik is a chemical engineer and final year law student at the University of Student. She is passionate about social justice and the role of technology and storytelling in fostering equality, justice and meaningful representation. Rameen is passionate about clean energy solutions and policy having worked as an energy researcher at the University of Sydney. She is currently working in Public Policy at Amazon Australia and is an avid advocate for the promotion of women and diversity in STEM fields via youth leadership initiatives, school outreach programs and the arts. Rameen is also a spoken word poet having performed at the Sydney Writers Festival, Biennale of Sydney, VIVID Sydney as well as Walt Disney Studios during her IVLP trip in 2019!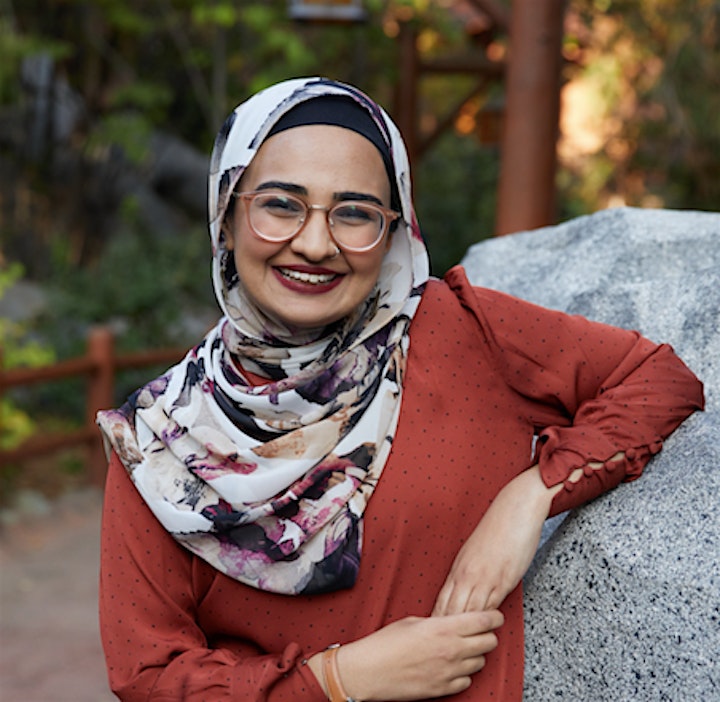 Date and Time
Location
Refund Policy
Contact the organizer to request a refund.
Eventbrite's fee is nonrefundable.