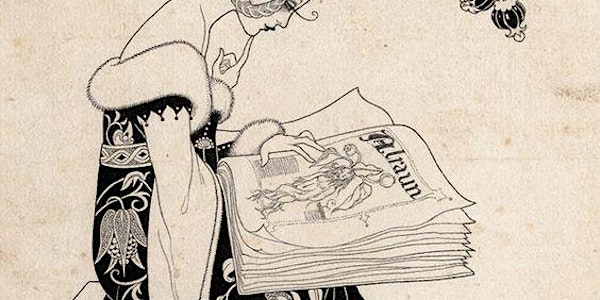 Fairy Tale Friday
Once Upon a Time…Why Jungians Read Fairy Tales
By C.G. Jung Society, Seattle
Date and time
Friday, September 1 · 6:30 - 8:30pm PDT
Refund Policy
Contact the organizer to request a refund.
Eventbrite's fee is nonrefundable.
About this event
A discussion of fairy tales facilitated by Stephanie Gierman, Jungian analyst and Bette Joram Ph. D.
September 1st, 2023.
Sessions held on the first Friday evening of the month.
6:30 pm PST – 8:30 pm PST
Purchase your CEU ticket separately from your event ticket.
Suggested reading: The Interpretation of Fairy Tales, by Marie Louise von Franz.
"Marie Louise von Franz quoted Jung as saying that to be in a situation where there is no way out or to be in a conflict where there is no solution is the classical beginning of the process of individuation. Fairy tales begin this way as well. Once upon a time, a queen is dead, or children are abandoned in the woods, or a miller cannot not feed his family, or the village is plagued by a giant, or a treasure is lost in a deep pool. Once a month, Society members and other lovers of the power of story and the Jungian approach to understanding and developing ourselves, meet for Fairy Tale Fridays. In each story we find shadow, complexes, anima, animus, soul, ego, alchemy, and the numinous, all guiding us on a journey toward selfhood. Intuition tells us that these international stories of struggle and magic, so saturated with collective unconscious symbology, are much older than the written record. Recent research has all but confirmed that these enduring fables have been told around campfires and hearths since the Bronze Age—something Jungians have suspected all along." Written by Reid Stell. For full article: tinyurl.com/VeryOldTales
Learning objectives:
1. Learn to identify the structure of the fairy tale. Begin with the exposition (time and place) and then the dramatis personae, the people involved. Next, name the problem, followed by the peripeteia or the ups and downs of the story. Identify the climax and notice that it is followed by a lysis or sometimes a catastrophe. At the end of the fairy tale something happens to switch us out of the fairy tale world.
2. Begin to amplify the motifs in the fairy tale by looking at comparative material. How can we construct a context? Ex: See how the mouse in this fairy tale behaves differently from other mice. What does this mean?
3. Understand how to begin to interpret the fairy tale, the task of translating the fairy tale into psychological language.
For Questions: officemanager.jungseattle@gmail.com