Location
Connie's Pizza - Gold Coast
1030 North State Street
Chicago, IL 60610
Description
Over a billion people use Facebook to connect. Based on their location, age and more, we can introduce you to the people who'll love your business.
Facebook allows advertisers to reach people where they're engaged. Facebook is on 3 of every 4 smartphones, and more than half of people on Facebook visit every day.
Most online advertising reaches only 38% of its intended audience. Facebook's average is 89%.3 Your business gets more value from every ad.
If your business or organization is interested in presenting or participating in this Meetup or future events please contact tkrecu(@)gmail.com
Schedule:
6pm-6:30pm - Registration and networking

6:30pm-7pm - Quincy Bingham, Paid Search & Digital Analyst

7pm-7:30pm - Panel discussion: Devon Whiteway, Barbara Maldonado Roering, Miljan Vukovic

7:30pm-8pm - Q&A

8pm-? Afterparty
Presentation by:
Quincy Bingham, Paid Search & Digital Analyst
Quincy is a Mississippi native, Digital Analyst, and in-house Facebook Advertising Guru at Be Found Online. Quincy has been helping clients manage risk and maximize rewards for 6 years. He is currently certified in YouTube Advertising, Google AdWords, Google Analytics, and Bing Ads. He's great at decoding, quoting, and trolling never-ending barrages of email.
Quincy is interested in just about everything, including earth travel, space travel, veggie pizza, all things competitive, becoming the next Tim Ferriss, and getting you leads on Facebook and Twitter.
Topic: Fundamentals for Facebook Advertising Success
Quincy Bingham, Digital Analyst at Be Found Online, will introduce you to the 3 things you need to know in order to advertise effectively on Facebook. Then, Quincy will discuss how to measure performance, and tweak your campaigns based on performance.
Panel Discussion:
Devon Whiteway, Social Specialist, Havas Media
After graduating in 2011 with a degree in Business Management, Devon jumped headfirst into the world of social media. Challenge No. 1 was signing on to create the social strategy for one of Chicago's least popular brands – Commonwealth Edison. Faced with a tiny budget, a culture that called Twitter "The Tweeter" and a Facebook wall plagued with negative comments, Devon had to put the cray in creative to turn things around. Since then, Devon worked tirelessly with a team of two to distinguish the brand. In just 3 years, ComEd's page went from 176 Facebook followers, to a page with award winning social media campaigns and a nationally recognized approach to social crisis management and CEM. These successes garnered two company awards for Devon and lead to further company change. Today, Devon continues to apply her scrappy, small-team principles and bubbly personality to each new challenge at her new gig with Havas Media in Chicago.
Born and raised in Chicagoland, Devon is a self-proclaimed taco aficionado, closeted lover of classical music, and doggie mama to an 11 – year old rescued Shih Tzu named Pirate.
Miljan Vukovic, Project Manager + Chief of Staff, Idea Booth
Mlijan is a project manager at Idea Booth, where he has been since he graduated and earned his marketing degree from DePaul University in 2011. At Idea Booth, Miljan has a client facing role and manages the staff at the office.
Miljan has worked with clients in a variety of industries spanning from CPG, restaurant groups, universities, tools & home improvement, helping them run their social media, marketing, and digital initiatives.
Panel Moderator:
Todor Krecu, Founder, Chicago Social Media Marketing Group
Todor has been invloved in Social Media Marketing for 6 years and managed campaigns for Le Cordon Bleu College of Culinary Arts. He has been organizing events around social media since 2008 including Social Media Day Chicago with over 250 attendees. Todor is also co-chair of Mobile Monday Chicago.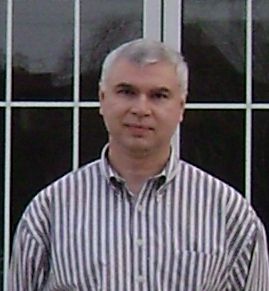 Sponsor:
Social Defender gives you one powerful and comprehensive area to efficiently control the success of your brand. Built-in account management and analytical tools provide immediate access and key insights to all feedback, blogs, posts and reviews through social media networks like Facebook, Twitter, Youtube , G+ , Tumblr, Blogger and more. Sign up to see how your brand measures up!
Sign up for a free account at http://www.socialdefender.com/plan
---
Connie's Pizza drink specials:
$4.00 312 Draft and bottle, house wine red and white at $6.00, and mix well drinks will be $5.00.
There will be a signup sheet to raffle two $25.00 Connie's Gift cards.
Connect with the Chicago Social Media Marketing Group:
Facebook: https://www.facebook.com/ChicagoSocialMarketing
Google+: https://plus.google.com/communities/106092863619576663068
Meetup: http://www.meetup.com/social-media-marketing/
Linkedin: https://www.linkedin.com/groups/Chicago-Social-Media-Marketing-Group-160978/about
Twitter: https://twitter.com/ORDSocialMedia