Description
Want to set yourself up for business success?
-Yes! But I'm a novice when it comes to Facebook Ads
-Yes! I'm kinda familiar with Ads, but want to dig a little deeper.
-Please... I'm a pro! There's possibly nothing else to know...right??
Well, if you fit any of these shoes, this workshop is for you!
After huge demand, we've finally launched our first Facebook Ads Masterclass!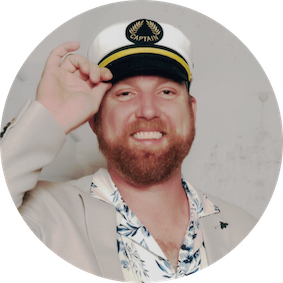 Fred is hilarious, matter-of-fact and has a sassy profile pic, but... His biggest asset? He is a Facebook Ads guru, a digital marketing expert and even has Facebook Pro Marketing Expert status to boot.... (No biggie, but really it is!)
Dani, from
Level Up Republic
personally sat down with Fred to discover the course outline and after a few laughs it was down to business. After an intensive 2 hour workshop rehearsal, all I can say is... Fred's experience and knowledge about Facebook Ads is second-to-none.
MIND BLOWN.
Fred enjoys breaking down complex technical matters into easy-to-understand concepts for small and medium-sized businesses, marketing teams and Level Up Republic workshop attendees.
In the past 2 years, Fred has built more than 200 Facebook Campaigns and is proud to achieved Facebook Pro marketing status. He is proud to share his depth of knowledge and unique perspective to those wanting to learn how to master the art of Facebook (and Instagram) Advertising.
So, Level-Upperers (that's a word now, K?) do you want to set yourself up for business success, but get brain freeze when you hear the words Facebook Ads?
Thought so.
What level is this workshop?
Beginners to Intermediates.
"But I'm a novice when it comes to Facebook Ads" Great! At the workshop you'll learn everything you need and nothing you don't.
"I'm kinda familiar with Ads, but want to dig a little deeper. Should I come?" Absolutely. Facebook is changing by the week, if not by the minute.
"I'm mostly on Instagram for my business. I only want to know about Instagram Ads" Perfect. To do Instagram Ads you need to be using Facebook Ads Manager, at this workshop you will learn both!
So what will the workshop cover?
-Why boosted posts aren't as bad as people say
-What posts are best for my business
-How you can have the Instagram Swipe Up feature even if you have less than 10,000 followers.
-Deep dive into Facebook bots
-Automating your business and buying back your time thanks to Facebook, all while attracting more sales.
This is no ordinary Facebook Ads workshop! You may even take away more than you signed up for at this not-to-be missed half day workshop. It's time to level up your business through Facebook Ads!
Even if you've played around with Facebook Ads before, or a total novice, we will have everyone on the same level very early on in the workshop.
What you'll need to bring:
-Laptop
-Create a Facebook Ads Manager (after purchasing a ticket, we will send you the 101's of this)
-Download Ads Manager to your mobile handset
KEY LEARNINGS:
Module 1: Introduction
Why Facebook?
Why should I pay for Ads?
The mysterious Algorithm - what happened?
Ads vs Posts
Boosting Posts - yes or no?
Posting Strategies
Promotions on Facebook
Facebook Business Manager
Module 2: Getting Started
Landing Pages
Facebook Pixel
Measuring Conversions
What makes a good Ad
Module 3: Target your Audience
Research with Audience Insights
Intro to Audiences (Targeting)

Saved Audiences: Interests, Demographic, Behaviours
Custom Audiences: Email Lists, Pixel Activity
Lookalike Audiences

Targeting Examples

Local area targeting
Interest targeting for Fashion
Targeting by Life Events
Targeting Parents (talk to Mum)
Interest expansion
Narrowing your audience and why
Module 4: Build your Campaign
Simple campaign structure
Ad formats and objectives
Setting your budget
Complex campaign structure
Duplicating campaign elements
Publish your campaign
Module 5: Understanding your Results
Metrics and definitions explained
How do I know if my results are good (or not)?
Testing and Optimising strategies
BONUS Module 6: Mobile Formats
Facebook and Instagram Stories
Why mobile?
Mobile Ad Formats
Practical examples
DOUBLE BONUS Module 7: Messenger Marketing
Why Facebook Messenger?
What is a Bot?
Is a Bot for you?
Considerations for planning your Bot
Introduction to ManyChat
TRIPLE BONUS Module 8: Bot Building Workshop
A step-by-step practical session where you will learn how to build your very own Facebook Messenger Bot using the free tier of ManyChat
$125.00 ticket includes:
3.5 hour workshop designed to give you a whole lotta confidence and actionable tools to start using as soon as you leave.
Step by step setup of a Facebook Ad in Facebook Manager
8 Training Modules of Facebook Ads
Connecting with like-minded people with a common goal
BONUS offers from our host normally reserved for exclusive clients. (AKA Fred has some surprises up his sleeve)
**Payment plans available**
email hello@leveluprepublic.com.au to enquire.