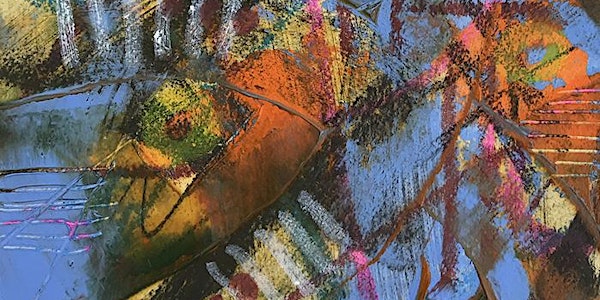 Expressive Markmaking Technique Using OPEN Acrylics
This is a similar process to OCW (oil and cold wax) but uses GOLDEN OPEN slow drying acrylics.
About this event
By combining GOLDEN OPEN Acrylics (slow-drying acrylics) with GOLDEN Gels, you can create layers that resemble the painting process of oil and cold wax without the use of solvents. Starting on a surface with expressive markmaking, pigment mixtures are added with a bowl scraper. Using a variety of tools, the paint is excavated down to the original marks. Learn this unique way to achieve depth and interest in your paintings. No experience necessary. Check out my class on Feb. 11 if you'd like to try this technique with oil and cold wax.
Materials: OPEN slow drying acrylics (small set), GOLDEN High Solid Gel Matte, graphite, charcoal, oil pastels (any), heavy paper, canvas (not stretched), or canvas board surface (any), bowl scraper or rubber spatula, palette knife, removable tape (low-tack), palette paper or something flat to mix on, paper towels, gloves, apron, covered surface to work on. Process and full materials list provided with registration.
Please note: This class is online. You will receive a Zoom invitation prior to this event. Please make sure you have the Zoom app downloaded on your computer.