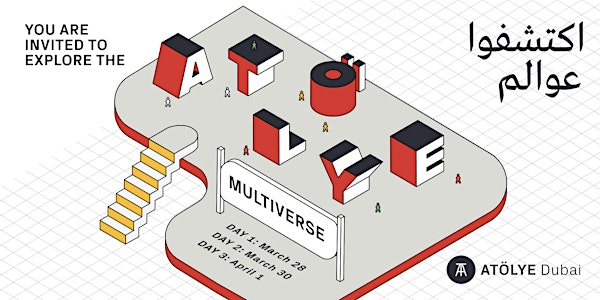 Explore the ATÖLYE Multiverse
Step into the ATÖLYE Multiverse, a 3-day hub-warming event to celebrate the official launch of ATÖLYE Dubai
When and where
Location
ATÖLYE Dubai at AREA 2071 Emirates Towers دبي, دبي United Arab Emirates
About this event
Almost two years in the making, we are delighted to share the launch of our little dream come true: our ATÖLYE Dubai space in AREA 2071 at Emirates Towers.
You are invited to step into the ATÖLYE Multiverse, a 3-day hub-warming event featuring self-guided tours, interactive experiences and creative showcases to (safely) celebrate a new paradigm of creativity and innovation.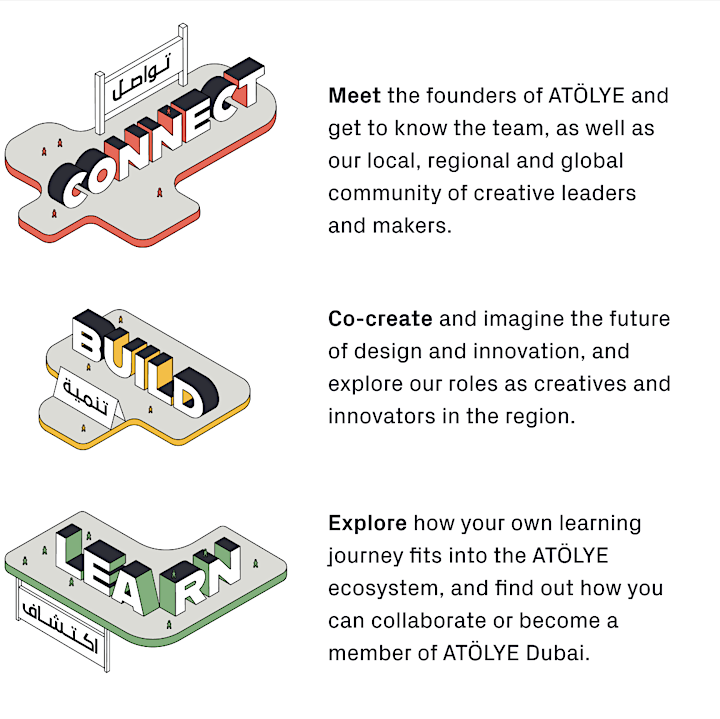 Our doors will be open to visitors on March 28th, March 30th and April 1st with Open Hub hours every day from 10 am - 3 pm, and special Evening Highlights from 6 pm - 9 pm.
If you cannot attend in person or live outside the UAE, register for the Virtual Ticket to get access to any livestream or recordings.
*To ensure compliance with safety & capacity guidelines, Registration is required and limited for each session. Please only register to sessions you are sure you can attend, to allow others to join in on the fun.*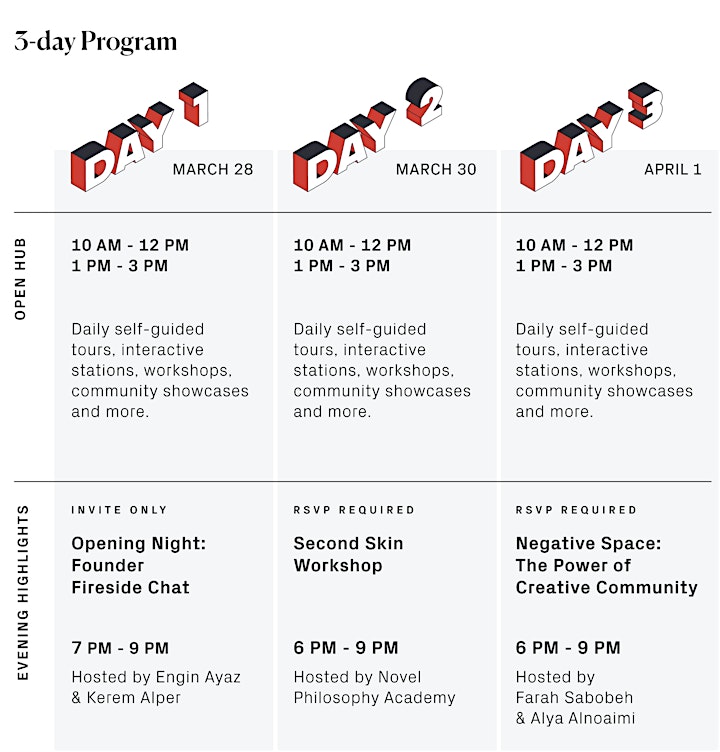 An important note about COVID-19 Precautions
We take the health and safety of our community very seriously and we will be enforcing all COVID-19 safety measures accordingly.
Capacity will be restricted to comply with regulations
Hand sanitizer will be available around the space
Regular sanitization of stations and materials between sessions
Scheduled deep cleaning every night
Evening highlights will be hosted outdoors
Light bites and beverages will be handled, packaged, and served in line with best practices
Masks and social distancing are required at all times.
FUN FACT
All launch illustrations were designed by ATÖLYE Dubai Founding Member Sari Al Taher