Explore. Erosion. Explosion.

Saturday, November 4, 2017 from 8:00 AM to 4:00 PM
Event Details
Explore. Erosion. Explosion.
Saturday, November 4th, 2017
 Registration 8:00am, Lecture 8:30am – 4:00pm 
Registration payment is run through PayPal
Registration fee includes all handout materials, continental breakfast, lunch, beverages and complimentary parking.
Credits: 6 Continuing Education Credits (CEU) Questions:  
Registration ends Oct 28, 2017.
No refunds after October 21, 2017; prior to Oct 21, 2017;
$10 service charge/transaction for refunds 
THERE WILL BE A RAFFLE FOR A CROWN SEATING MODIFIED ENGLISH QAC SADDLE CHAIR
VALUE $875
PURCHASE TICKETS DAY OF SEMINAR:
1 for $10 / 3 for $25 • Cash/Check Only
Proceeds used for Dental Hygiene Scholarships
COURSE INFORMATION
Exploring the oral microbiome – Stunning revelations about how microbes actually create disease.
Recent discoveries about polymicrobial biofilms are both disturbing and thought provoking. Dental diseases are not classic infections. New molecular techniques demonstrate caries and periodontal disease are manifestations of dramatic, sustained shifts in microbial ecology that overwhelm the host immune system.
Microbes, once thought to be key in these disease processes, may play a minor role, while relatively unknown species, or even the entire microbial community, may be responsible for increased virulence, sustained acid production, enhanced inflammation and continued tissue destruction.
Homeostasis still remains the ultimate goal, but new disease concepts like dysbiosis, microbial consorsiums, inflammophilic bacteria, commensal pathobionts and keystone pathogens are changing the conversation and challenging how dental disease is viewed today.
The erosion explosion – Effects of a modern day witch's brew

Today's sports drinks, energy drinks, flavored waters, bottled teas, powdered drinks and beverage additives are creating a perfect storm. Modern day drinks, made from a sophisticated concoction of ingredients, accelerate tooth erosion, setting the stage for dentinal hypersensitivity. These drinks also impact the development of dental caries, a pH-mediated disease.
LEARNING OBJECTIVES  
Appreciate the difference between classic infections and dysbiosis

Discover how commensal microbes become pathobionts

Learn how enamel and dentin caries differ ecologically

Understand the role of keystone pathogens and inflammophilic microbes in periodontal disease

Understand market trends in beverage sales

Appreciate the role of pH and titratable acidity

Learn why sugar free drinks still damage teeth

Compare "new drink" ingredients to soft drinks that have been around for decades

Discover how to make safer beverage choices
SPEAKER  Anne Nugent Guignon RDH, MPH, CSP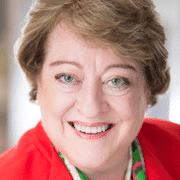 Anne is internationally recognized for her numerous contributions to dental hygiene and dentistry over the last four decades.  She is a practicing clinician, columnist, feature writer and Senior Consulting Editor for RDH Magazine and has authored textbook chapters on ergonomics and power driven scaling. Anne has been involved in the development and testing for a wide range of clinical products and equipment.  She holds an adjunct faculty position at the University of Texas Dental School.  Anne has received many honors, awards and recognitions.
Our 2017 course is supported in part by: 3M, COLGATE, CROWN SEATING, ORASCOPTIC, and YOUNG DENTAL
When & Where

Waukesha County Technical College
Richard T Anderson Education Center
800 Main Street
Pewaukee, WI 53072


Saturday, November 4, 2017 from 8:00 AM to 4:00 PM
Add to my calendar
Organizer
AWARENESS, Inc. is an independent, volunteer, not-for-profit continuing education organization that provides high quality continuing education for the dental hygiene and dental community.

AWARENESS began in 1972 through the efforts of founding co-chair Tillie Ginsburg and Virginia Chybowski, with representatives from Marquette University's Dental Hygiene Alumni Association and Sigma Phi Alpha chapter, and several members of the Milwaukee Regional Dental Hygienists' Association. They sought to bring students, faculty, professional association representatives, practicing dental hygiene and dental professionals together for seminars reflecting current, high quality research on all aspects of dental hygiene and dental care.

AWARENESS programs are planned by a Board of Registered Dental Hygiene volunteers from the dental hygiene programs at Milwaukee Area Technical College and Waukesha County Technical College, MATC and WCTC Sigma Phi Alpha chapters, Southeast WI-DHA Component and Marquette University School of Dentistry.

AWARENESS supports life-long learning for all dental professionals, offering an annual seminar on the first Saturday of November.

AWARENESS utilizes the proceeds from its annual seminar in support of the endowed dental hygiene scholarships at Milwaukee Area Technical College and Waukesha County Technical College, as well as the Annual Meeting of the Wisconsin Dental Hygiene Student Conference. Previously, AWARENESS supported the ADHA Carol Baus Benson Memorial Scholarship and the Marquette University Program in Dental Hygiene Scholarship Fund.
BOARD MEMBERS:
Gina Alfano-Orendorf
Laurie Barr
Lynn Bryan
Lucy Conard *
Lynne Einsiedel *
Kim Johns
Tonia Morley
Cece Williams-Saloutos *
Kay Blank
Carrie Grunwald
* denotes Board of Directors
AWARENESS does not sponsor, recommend or endorse any third party, product, service or information.
If you would like to become a board member of AWARENESS please email your interest to: info@awarenessrdh.com