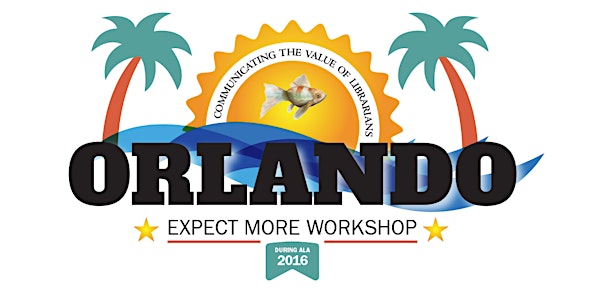 EXPECT MORE COLLABORATORY WORKSHOP at ALA ORLANDO
When and where
Location
Orange County Convention Center, Room W209 A/B
Description
The focus of this half-day workshop is to develop the agenda for engaging in community conversations to promote the brand and value of librarians to non-library users and leaders. This session will bring together library leaders with experts in marketing, advocacy, branding and messaging to formulate an agenda to advance the value of librarians to communities. The goal is to provide attendees with a plan and methods of engaging in conversations with community leaders on their turf and in their terms.
Featuring:
R. David Lankes is a professor and Dean's Scholar for the New Librarianship at Syracuse University's School of Information Studies, and director of the Information Institute of Syracuse. A passionate advocate for libraries and their essential role in today's society, he also seeks to understand how information approaches and technologies can be used to transform industries. His book, The Atlas of New Librarianship, won the 2012
ABC-CLIO/Greenwood Award for the Best Book in Library Literature.
John Chrastka is the Executive Director and Founder of EveryLibrary.org, the first and only national organization dedicated to building voter support for libraries. He was named a 2014 Mover & Shaker by Library Journal.
Kelvin Watson, the Chief Innovation and Technology Officer for Queens Library in New York, is a leader in library technology. He also serves as president of the Black Caucus of the American Library Association.
Gretchen Freeman continues her thirty-year career as a librarian applying technology solutions in libraries. Most recently, she was the Associate Director for Technology at Utah's Salt Lake County library system. She now serves as Tech Logic's principal librarian/strategist.
For more information on the Expect More Collaboratory, visit: http://davidlankes.org