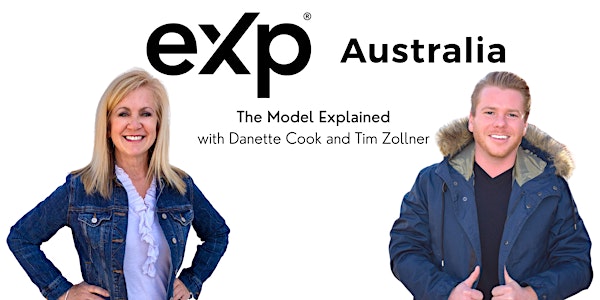 eXp Australia Presentation and Q+A
Spend 30-minutes learning about the newest, most exciting Real Estate company in Australia!
About this event
Please join us for a quick 30 minute presentation for eXp Realty Australia, followed by an optional 30 minute Q+A session for any questions you might have!
eXp Realty is the fastest-growing real estate company in the world with more than 75,000 agents in the United States, Canada, the United Kingdom, Australia, South Africa, India, Mexico, Portugal, France, Puerto Rico, Brazil, Italy, Hong Kong, Colombia, Spain, Israel, Panama, Germany and the Dominican Republic and continues to scale internationally. As a publicly traded company, eXp World Holdings provides real estate professionals the unique opportunity to earn equity awards for production goals and contributions to overall company growth.
eXp World Holdings and its businesses offer a full suite of brokerage and real estate tech solutions, including its innovative residential and commercial brokerage model, professional services, collaborative tools and personal development. The cloud-based brokerage is powered by Virbela, an immersive 3D platform that is deeply social and collaborative, enabling agents to be more connected and productive. SUCCESS® Enterprises, anchored by SUCCESS® magazine and its related media properties, was established in 1897 and is a leading personal and professional development brand and publication.
For more information, visit https://expworldholdings.com.