Event Planning And Book Promotion Q/A

Monday, November 16, 2015 from 8:00 PM to 9:00 PM (EST)
Event Details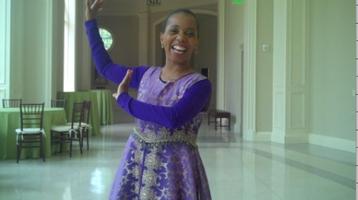 Grace and peace worship dance leader,
I have been training and coaching worship ministers how to expand their reach and change the world for the Lord for many years. Would you like to learn how to host live events and use your book as a marketing tool to expand your reach as a Professional Liturgical Dance Educator.  
Join me for a Q/A call to learn more about the special leadership training that will do just that. Mon. November 16th at 8:PM East.

Register On This Page.
God bless you,
Jocelyn Richard
Organizer
The Praise Dance Life with Jocelyn Richard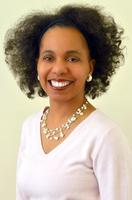 What are people saying about Jocelyn's Ministry?
"Jocelyn, thank you for your anointed and powerful ministry. We are going to have you back." – Keith Childress, Minister of Music, New Life Church, Clinton, MD
"Your anointed ministry was such a vital part of this conference. It made a positive impact upon the lives of all who were in attendance." – Rev. Jacqueline E. McCullough

Jocelyn has served as the chief dancer and choreographer for the Elim International Fellowship in Brooklyn, New York under the visionary leadership of Archbishop Wilbert S. McKinley for ten years. As an anointed dance minister and conference speaker, Jocelyn has ministered for churches and Christian organizations throughout the United States and the Caribbean. Jocelyn has also been involved in arts education in both public and private schools for over twenty years. She began her formal dance education as a child, studying at the Joffery Ballet School, and the Alvin Ailey American Dance Theatre School. Jocelyn has a BA degree in Dance from The City College of New York.
Ministry Assignments At-A-Glance
· Daniel Winans Concert
· Evangelist Jackie McCullough's Family Conferences
· Barbados International Gospelfest
· Bahamas Christian Dance Fellowship
· Caribbean Dance Network Bahamas 
· Christian Dance Fellowship USA
· Recording Artist, Keith Childress Concert & Worship Symposium
· Living Waters Worship Center Conference & Concert with Alvin Slaughter
· Elim International Fellowship, Brooklyn New York Archbishop Wilbert McKinley
· Kingsley Fletcher Ministries, Durham, North Carolina