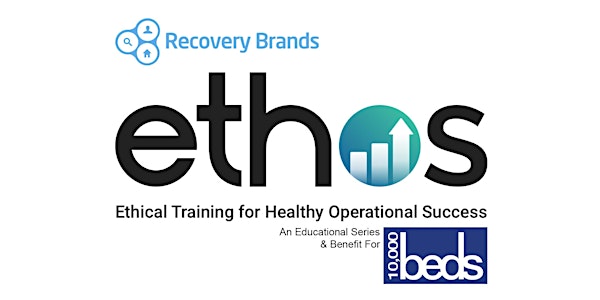 ETHOS: Chicago 2017
When and where
Location
Sheraton Grand Chicago 301 East North Water Street Chicago, IL 60611
Description
ETHOS: Ethical Training for Healthy Operational Success
A series of one-day seminars, delivering dynamic action plans to behavioral healthcare businesses with trainings focused on ethics in marketing and operations. Proceeds will be donated to 10,000 Beds.*
The program is designed to be accessible, cost-effective, and immediately actionable. Each event targets 100 local C-level executives in facility operations and marketing. Top minds in the industry will share their expertise on how to implement and execute ethical operations and marketing plans.
Breakfast and lunch are included with each ticket.
CHICAGO AGENDA
8 - 9 am: Registration / Breakfast
9 - 9:15 am: Introduction
9:15 - 9:45 am - 10,000 Beds Introduction
Jean Krisle, Founder of 10,000 Beds
9:45 - 11 am - Calibrating your Moral Compass: The Value of Ethics for Business Success
Ben Cort, Founder of Addiction Treatment Marketers Organization; Owner of Cort Consulting

Ruchi Dhami, Director of Market Research and Development at Recovery Brand

Harry Nelson, Founder and Managing Partner of AATA
Recent stories of patient brokering and deceptive marketing practices in the addiction treatment space have left a wake of uneasiness and hesitancy around how to market treatment services. In this session, Ruchi, Ben and Harry will give you tools to confidently evaluate marketing opportunities; protect existing campaigns; and correct past missteps so you can improve your facility's reputation and maintain client trust.
11 am - 12 pm - Healthy Branding: It's an Inside Job
Kelly Farrell, Founder and President of designRoom
In this interactive workshop, Kelly will invite participants to dig in and assess their own organizations as she walks attendees through the steps to build a valuable and sustainable behavioral health brand. Kelly will share the assessment process designRoom uses to determine the unique attributes of a treatment center, and will also discuss how brand building can ultimate unify your organization internally and provide focus for operational success.
12:00 pm - 1:30 pm: Lunch
1:30 pm - 2:30 pm - Deep Listening: The Missing Link That's Not What You Think
James Hadlock, Marketing Director at Acqua Recovery
You entered the addiction recovery industry to help people, yet somehow your purpose has turned into pressure to fill beds, fix problems, and find more time. You know listening is an important element to any client relationship, but have you considered it a game-changing sales strategy; one where you build immediate trust, connect with clients, and earn more admits? In this session, James will introduce you to the power of pause and the art of deep listening. We will discuss and practice how to reignite your passion, build strong rapport with others, and ultimately have the insights to be more successful in all of your marketing and admissions efforts.
2:30 pm - 4 pm - Insuring America's Recovery: An Examination of the Claim Lifecycle to Improve Facility-Insurer Relationships
Eric Yorlano, CEO of Integrity Billing

Harry Nelson, Founder and Managing Partner of AATA
The longstanding strain between treatment facilities and insurers is no secret: frequent denial of client services and historical fraudulent billing cases have instilled a deep-rooted apprehension and distrust in both parties. Add shifting healthcare policies to the mix and we're left to wonder, "is it possible to alleviate tensions and create positive experiences in the coming years?" Eric and Harry's answer is yes. In this workshop, you will discover actionable advice for improving insurance partnerships for mutually-beneficial outcomes.
4:00 pm - 5:00 pm - More Than Just Referrals: The Powerful Potential of Alumni
Josh Zeises, Director of Alumni and Patient Experience at JourneyPure
Treatment centers often begin an alumni program with one goal in mind: referral. While there is great opportunity to generate admissions through alumni relationships, there are other benefits to strong alumni connections that are often overlooked. In our alumni relations session, we'll deliver a wealth of information about the power of alumni programs to improve your facility's reputation, brand recognition and patient satisfaction.
Speakers: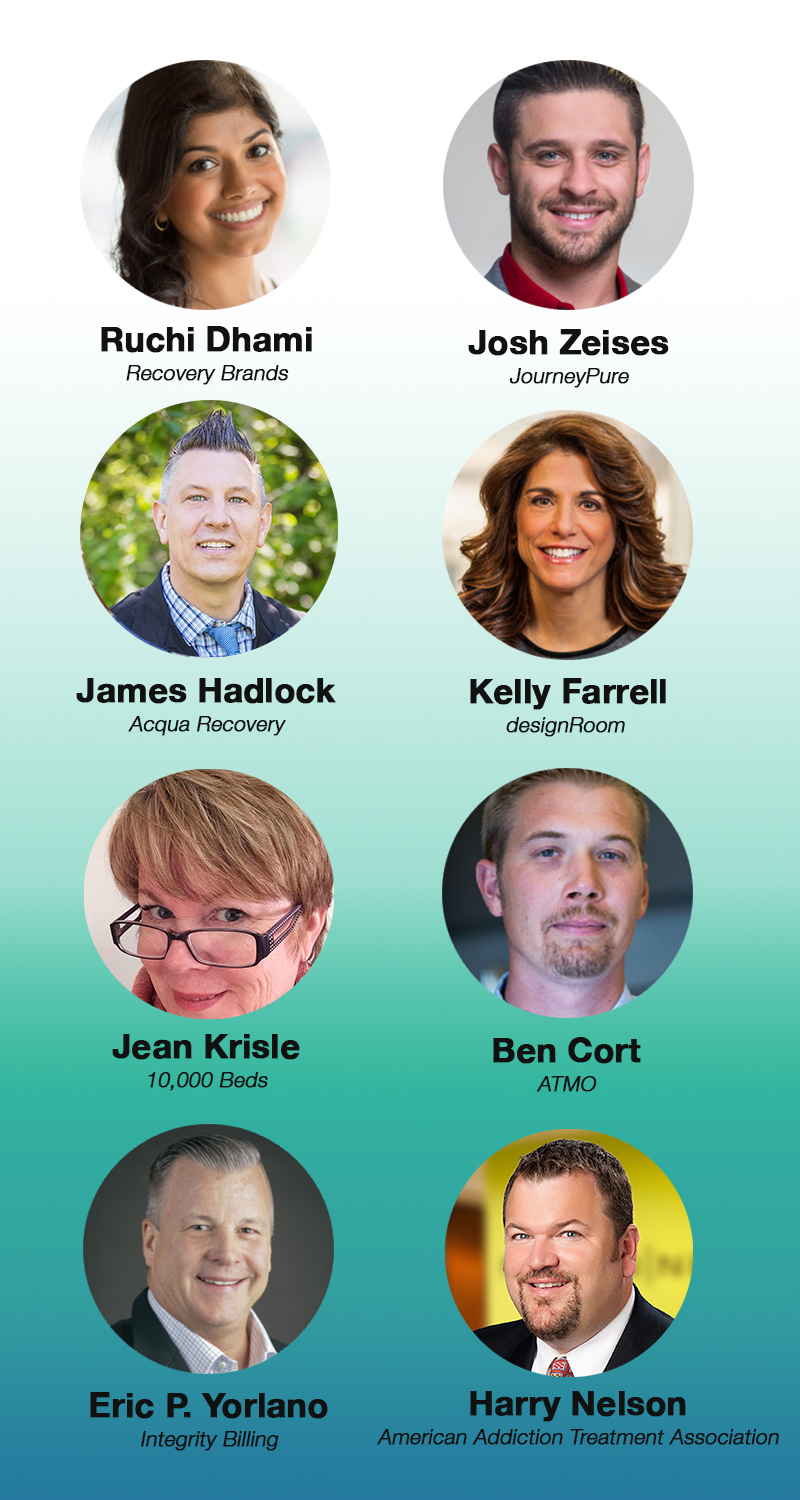 For more information, to speak at, or sponsor the event, contact:
Katharine Agliata | Business Development Coordinator
774-991-1885 | Katharine@Rehabs.com
*As a charitable benefit for 10,000 Beds, Inc., a 501c3 non-profit providing addiction treatment scholarships to those without resources, ticket costs for attendees & sponsors may be tax-deductible in full or part.