About this Event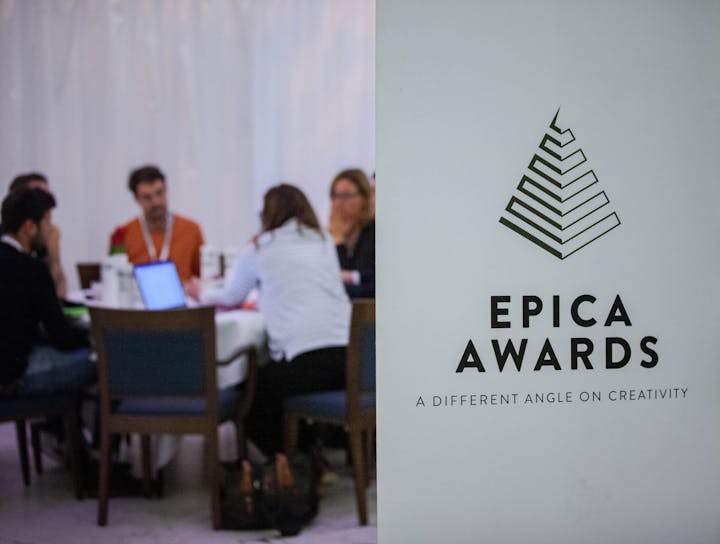 Building Brands In A Challenging World.
A day filled with workshops, keynotes and more.
How to flip the age of uncertainty into one of opportunity? We live in an unstable era. Whether it's from economic trends, disruptive new business models, shifting consumer habits, or the tension between creativity and technology, agencies and brands face daunting challenges. During the Epica Creative Circles we will embark on a voyage of dialogue and discovery with innovative brands, young creators, start-ups, and today's creative leaders. The aim is to work with young and innovative thinkers to devise the purpose-driven solutions that will help us all to progress.
Program
9:30 - Registration and coffee / tea
10:00 - Welcome and intro workshops
10:40 - Workshops (two options, please choose one)
12:00 - Lunch
13:00 - Start afternoon program and Keynote
13:35 - Featured speaker
14:00 - Panel "One Young World" (4 ambassador of One Young World will share their insights)
14:40 - Briefing for round tables
14:45 - Coffee break
15:10 - Round table discussions with Impact Hub moderators
16:00 - Highlights round tables
16:30 - Closing speaker
16:50 - Wrap-up and closure
17:00 - Option to have dinner in cafe restaurant De Troopen
About the workshops
In the morning we will hold two workshops. On arrival you can choose the one best suited to your needs:
Workshop 1: A Next Level of Interdisciplinary Approach
Hosted by Manyone.
Design and design strategy have barely changed with the times. How can strategic design become more aligned with current issues, and thus more effective? This requires a next level interdisciplinary approach, which also implies a shift from product/service design towards a boardroom level strategy. Why is this important? What could it look like? How do you get there? And what kind of impact would it have on the organisation of both agency and client? This interactive workshop will address these questions and will provide concrete suggestions.
Workshop 2: Delivering the Divine Trinity: Purpose + Value + Content
Hosted by Mindscapes.
Brands and agencies today work to achieve a trinity of outcomes: to demonstrate a meaningful, sustainable purpose that is reflective of the brand idea; to produce concrete value using innovative solutions and formats; and to ignite branded content on multiple platforms.
Attaining such a magical trinity is challenging, and involves risk-taking, macro and micro creative thinking, and a large capacity for invention and innovation.
Yet when examined closely, powerful ideas have certain patterns of thinking in common. Patterns which can help us comprehend the logic behind the magic. These can be decoded and translated into simple, practical thinking tools that can help to ignite original ideas. That solution is at the core of this workshop.
About the Creative Circles - round table sessions
With the theme "Building Brands In A Challenging World: Purpose-driven Ideas from Young and Innovative Thinkers", we'll hold round table sessions addressing this topic as it relates to specific industries. The conference will be a day of dialogue and discovery with innovative brands, young creators, start-ups and today's creative leaders. We'll also find out how purpose and responsibility are the keys to long-term success.
Each industry round table will discuss how it can transform for an unstable era. Our partnership with One Young World will enable us to place on every table some of the most innovative young leaders from around the world, bringing their fresh visions to the conversation.
There will be 10 industry vertical tables, led by facilitators from the Impact Hub network of entrepreneurs. Each table will comprise around 10 people representing brands, creative, media, journalists and talent, as well a host. The table are:
Automotive
Luxury
Finance
Retail
Food & Beverage
Personal Electronics & devices
Health & beauty
Media
Alcoholic drinks
Travel & Leisure
Each table is hosted by a partner. NB: Two weeks before the event you will get an e-mail where you are able to give your preference.