Description
Nexus' Community Engagement Institute invites you to the Engaged Learning Series: Creating a Culture of Community Engagement
At the May Engaged Learning Series event we asked participants for a list of topics they wished to discuss and learn more about. Establishing a culture of community engagement within organizations and institutions was of great interest!

To facilitate our learning, we brought together a panel of dynamic individuals who are working to change their institutions and the way they engage communities. The session will begin with a facilitated Q&A, followed by opportunities to dive deeper into each panelists' experience and to share your own challenges and successes.

---
Meet Our Panelists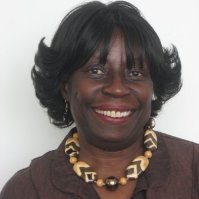 Antonia Apolinário-Wilcoxon, an African-Brazilian immigrant, is the director of community relations for the Minnesota Department of Human Services (DHS), the state's largest agency. Her responsibilities include leading systems changes to more authentically engage with cultural and ethnic communities to support the elimination of inequities and to incite greater participation in human services program development. Antonia leads efforts to employ substantial conversations that deliver knowledge, understanding and a deeper awareness of the voice of communities seldom invited to the table where decisions are made. Her work with the Cultural and Ethnic Communities Leadership Council (CECLC), a legislatively mandated council that advises the human services commissioner on disparities reduction, recently generated a trailblazing agencywide equity policy.
"I am grateful to do work that feeds my passion and brings me great honor to be an immigrant and be welcomed into circles as if I belonged in these communities. I listen, engage in conversations, and build connections, all in an effort to bring the voices of community to the center. I seek each day to unleash the power of underrepresented communities to impact their own health and well-being, by respecting their values, beliefs, preferences and cultural norms."
---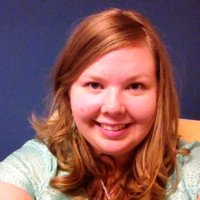 Katie Rojas-Jahn is driven by a commitment to social justice, racial equity and community engagement. Katie believes in the power of people and communities to create transformative change. As a self-identified data nerd and relationship builder, Katie is always looking for the moments when we find shared purpose and direct our collective power toward changing systems of oppression. Most recently, at Children's Minnesota, Katie managed the organization's community health needs assessments, integrating community engagement and racial equity frameworks into the process. In partnership with Nexus and members of Building the Field of Community Engagement, Katie co-developed and piloted a year long curriculum focused on bringing community engagement principles and practices into a health care setting. With ten years of experience working in policy, advocacy and health care nonprofits, Katie brings experience in program development and evaluation; training and collaborative learning; and partnership cultivation.
What I'm thinking about lately: "Remember you live in a community. You have a responsibility to be accountable to your family and your community as well as yourself." Cherríe Moraga
---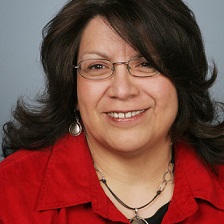 Patti Tototzintle is the Chief Executive Officer (CEO) of Casa de Esperanza, a national Latina organization based in the Twin Cities, with a mission to mobilize Latinas and Latin@ communities to end domestic violence. Nationally, the organization focuses on public policy, research and training and consulting services to organizations, systems, and communities across the country. As a local practitioner, the emphasis is on providing intervention and prevention services. Community engagement initiatives include leadership development training for Latin@ youth, women and men, who in turn, develop community action projects that benefit Latin@ communities.
For over 32 years, my passion and commitment has been grounded in community building and leadership development. I believe in the power of community engagement and that community leadership is about listening and authentically engaging with others to accomplish community goals.
Free parking available in ramp next to building.
Thank you for your RSVP. See you there!