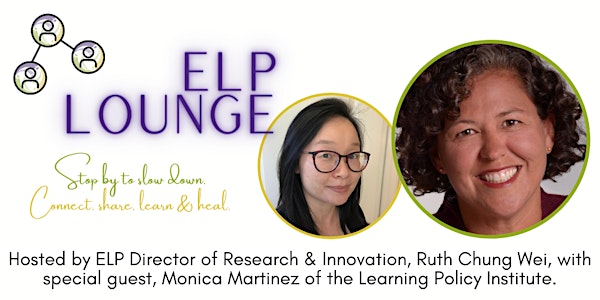 ELP Lounge - October 2022
Join us for these special open sessions. Stop by to slow down. Connect, share, learn & heal.
About this event
Join us every third Thursday in the ELP Lounge!
Thursday, October 20th, 2022
4:00pm PT (7:00pm ET)
This month will be hosted by ELP Director of Research & Innovation, with special guest, Monica Martinez of the Learning Policy Institute. Learn more about them below.
They will be sharing about their latest efforts to develop a standardized record of college readiness evidence that captures evidence from students' authentic demonstrations of learning for the purpose of applying to colleges and to build the case for colleges to accept this evidence in making admissions decisions.
The ELP Lounge will be open every third Thursday of the month. We hope you will join us in the virtual lounge for some gently structured time with educators from across the country. There will be a topic/theme for each month that is suggested by you. The Lounge will offer time to share stories, thought partnership with peers if you want, or just the chance to throw up your hands and say, am I the only one experiencing this??? Plan to stop in and slow down to connect, share, learn, & heal. We can't wait to see you.
Due to the setup of this event, we ask that each attendee separately register and individually join us in the Zoom room. This event will not be recorded.
Please reach out to Courtney Katen (courtney@envisionlearning.org) with any questions.
* Zoom info will be sent via email to the registered participants the week of the event.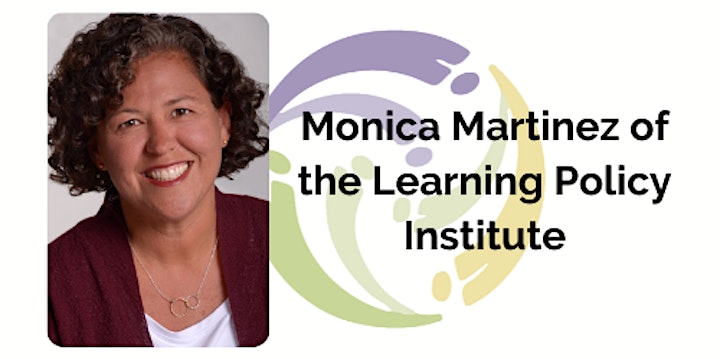 Monica R. Martinez is an education strategist, author, speaker on innovation and education, including high school redesign, teaching, and college access. As an education strategist, she has served in an advisory capacity to multiple organizations, including foundations, nonprofits, and state systems to assist in creating, revising, or implementing their education initiatives. She is currently the Director of Strategic Initiatives at the Learning Policy Institute. Prior to this, she was the Chief School Support Officer for the XQ Institute, part of the Emerson Collective, and a Deeper Learning Senior Fellow for the William and Flora Hewlett Foundation. Monica is a gubernatorial appointee to the California Commission on Teacher Credentialing, first by Governor Jerry Brown and most recently, Governor Gavin Newsom. She was also an appointee to the White House Commission on Educational Excellence for Hispanics by President Obama. Her book, Deeper Learning: Eight Innovative Public Schools are Transforming Education in the 21 st Century, was reprinted into a paperback version in 2018 and was published in China in 2019. In 2016, Martinez was named an NYU Steinhardt School of Education Distinguished Alumni, from where she earned her Ph.D. She received her B.A. in Sociology from Baylor University.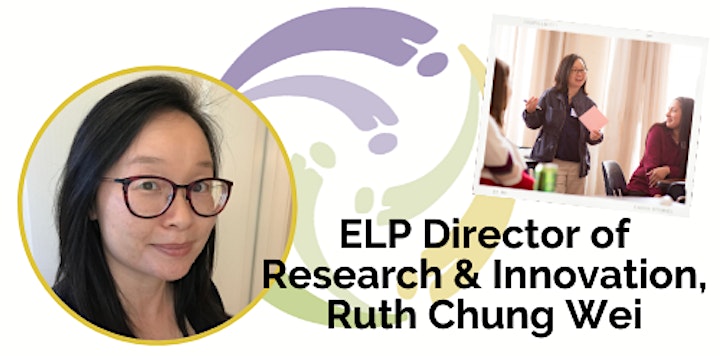 Ruth joined Envision Learning Partners (ELP) in 2018 as Director of Research and Innovation. However, she has long had a close relationship with the Envision Schools, having worked closely with its co-founder Bob Lenz and founding teachers to design and pilot test the prototype of the College Success Portfolio System. She has also conducted multiple studies on the role of performance assessment and portfolio defense in supporting deeper learning and their impact on teachers' instructional practices and long-term success for Envision graduates. Her current role at ELP is to deepen the evidence base on the characteristics of High Quality Performance Assessment systems and their impacts on student success, while also developing innovative performance-based assessment tools and protocols. Prior to joining ELP, she worked for 15 years at the Stanford Center for Assessment, Learning, & Equity, where she served as Director of Assessment Research and Development. A research project that she is particularly proud of leading is the Measures of Social-Emotional Learning Project, which explored the validity of classroom-embedded evidence about students' social-emotional competencies. She is passionate about the importance of creating classroom learning environments and school cultures that center student agency, and create the conditions for whole-child development, including personal and cultural identity, inter-personal and intra-personal practices, and physical/emotional well being. Ruth spent six years teaching history in New York City prior to her studies at the Stanford Graduate School of Education.