Location
KORN'S GmbH
Kornmarkt 5-7
D-90402 Nuremberg
Germany
Description
Update: Shuttle Buses will be available on the night to take you to Elevate
- Nurnberg Messe NCC Ost Entrance. Departing at 17:00 – running only once.
- Nurnberg Hauptbahnhoft Entrance. Starting at 16:45, running until 18:00 every 15 minutes
This will be a one stop service to Kornmarkt 5-7 and no return shuttles are available.
-------------------------------------------
Want to maximize your Embedded World experience? Join us at Elevate, hosted by Synopsys. We'll have networking, entertainment, and plenty of enlightening discussion about the state of cyber security.

Agenda
Welcome to Elevate—Andreas Kuehlmann, senior vice president and general manager, Synopsys Software Integrity Group

Featured keynote: "Three Threats That Should Be Keeping You Awake at Night"—Graham Cluley, security blogger

Embedded systems security panel discussion

Gary McGraw, vice president of security technology, Synopsys

Kuai Hinojosa, chief security architect, TomTom

Marie Moe, research scientist, SINTEF

Markus Schumacher, CEO, Virtual Forge


Art Dahnert, embeded security expert, Synopsys

Black Duck Introductions - Security in the Age of Open Source - Damian Saunders – Director, EMEA, software composition analysis, Black Duck Software


Closing—Gary McGraw
About our speakers
Dr. Andreas Kuehlmann
Senior vice president and general manager, Synopsys Software Integrity Group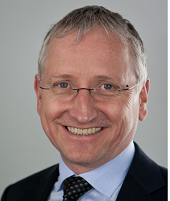 At Synopsys, Dr. Andreas Kuehlmann is responsible for leading the company's software quality and security solutions business, which is focused on products and services for ensuring the security and improving the quality of all software that is omnipresent in our lives. Before joining Synopsys in 2014 as part of the Coverity acquisition, Dr. Kuehlmann served as senior vice president of research and development at Coverity, overseeing their global R&D activities. From 2003 to 2010, he served as fellow and director of Cadence Research Laboratories, where he led the company's advanced research and development, including systems and software verification technologies. Before Cadence, he was part of the IBM T.J. Watson Research Center. His work on functional equivalence verification was key to the development of IBM's high-end processors and was later broadly adopted by the industry. Dr. Kuehlmann has served as an adjunct professor at University of California, Berkeley, and as president of the IEEE Council on Electronic Design Automation (CEDA). Dr. Kuehlmann received the Dipl.-Ing. degree and the Dr.-Ing. habil degree in electrical engineering from the University of Technology at Ilmenau, Germany. He is an IEEE Fellow.
Graham Cluley
Security analyst, GrahamCluley.com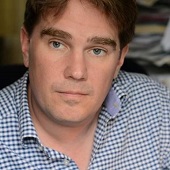 Graham Cluley is an award-winning security blogger, researcher, podcaster, and public speaker. He has been a well-known figure in the computer security industry since the early 1990s, when he worked as a programmer, writing the first-ever version of Dr Solomon's Anti-Virus Toolkit for Windows.
Graham Cluley gives talks about computer security for some of the world's largest companies, works with law enforcement agencies on investigations into hacking groups, and regularly appears on TV and radio explaining computer security threats.
Graham Cluley was inducted into the Infosecurity Europe Hall of Fame in 2011.



Dr. Gary McGraw
Vice president of security technology, Synopsys Software Integrity Group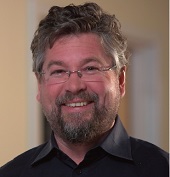 Dr. Gary McGraw is a globally recognized authority on software security and the author of eight best-selling books on this topic. His titles include "Software Security," "Exploiting Software," "Building Secure Software," "Java Security," "Exploiting Online Games," and six others. He is also editor of the Addison-Wesley Software Security series. Dr. McGraw has written over 100 peer-reviewed scientific publications, authors a periodic security column for SearchSecurity, and is frequently quoted in the press. Besides serving as a strategic counselor for top business and IT executives, Dr. McGraw is on the advisory boards of Max Financial, Ntrepid, and RavenWhite. He has also served as advisor to Dasient (acquired by Twitter), Fortify Software (acquired by HP), and Invotas (acquired by FireEye). He holds a dual Ph.D. in cognitive science and computer science from Indiana University, where he serves on the Dean's Advisory Council for the School of Informatics. Dr. McGraw served on the IEEE Computer Society Board of Governors and produces the monthly Silver Bullet Security Podcast for IEEE Security & Privacy Magazine (syndicated by SearchSecurity).
Kuai Hinojosa
Kuai Hinojosa has been assessing and building software security assurance programs for over a decade.
At TomTom, Kuai is responsible for managing technical security programs supporting TomTom's software products. Thereby, managing product security strategies and optimizing assurance activities throughout the organization. Kuai Hinojosa specializes in linking together technical risks and remediation advice, ensuring that software development teams and stakeholders can correctly interpret and act upon software related risks. Before joining TomTom, Kuai worked as a Global Lead Security Engineer at McAfee's Foundstone services. At McAfee, He led software security maturity services and a team of ethical hackers and software security engineers evaluating, building, security assurance programs of some of McAfee's largest customers and partners.
Currently, Kuai also works as a Lead Lecturer at Hogeschool Rotterdam University of Applied Science, where He teaches a security engineering minor and leads security education efforts. In his time off, Kuai volunteers his time leading or supporting ethical hacker events in the local community and He also participates in OWASP related efforts worldwide.

Dr. Markus Schumacher
Co-founder and CEO of Virtual Forge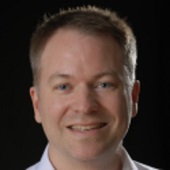 Dr. Markus Schumacher is co-founder and CEO of Virtual Forge, a leading vendor of Cybersecurity Solutions for SAP. Previously, he was the representative of the Fraunhofer Institute for Secure Information Technology (SIT) and there also head of the department "security and embedded Devices". Before he joined Frauenhofer Institute, he worked at SAP AG as a Product Manager (SAP NetWeaver Security) and head of the TCO project at the new SME Business ByDesign solution.
Dr. Marie Moe
Research scientist, SINTEF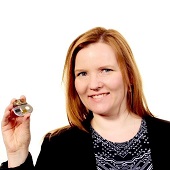 Dr. Marie Moe cares about public safety and securing systems that may impact human lives, this is why she joined the grassroots organisation "I Am The Cavalry". Marie is a senior scientist and research manager for the Infosec research group at SINTEF, the largest independent research organisation in Scandinavia, and has a PhD in information security. She is also an associate professor at the Norwegian University of Science and Technology, where she teaches a class on incident response and contingency planning. She has experience as a team leader at the Norwegian Cyber Security Centre NorCERT, where she did incident handling of cyberattacks against Norway's critical infrastructure. She also has R&D experience with connected cars technology, and she has participated in standardisation work on intelligent transport systems at ETSI. She is currently doing research on the security of her own personal critical infrastructure, an implanted pacemaker that is generating every single beat of her heart. Marie loves to break crypto protocols, but gets angry when the broken crypto is in her own body.
Damian Saunders
Director, EMEA, Software Composition Analysis, Black Duck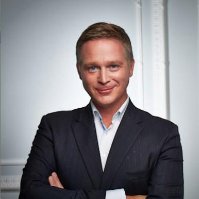 Damian Saunders is an international business leader specialising in emergent, high-growth markets and a champion of Open Source in the Enterprise.
He has spent 22 years in business-to-business sales, including 19 years at public companies, 12 years in sales management and 8 years on the Northern European leadership team of a $3bn+ NASDAQ-listed technology vendor.
Damian leads a dynamic team in a transformational and high-growth technology sector.