About this Event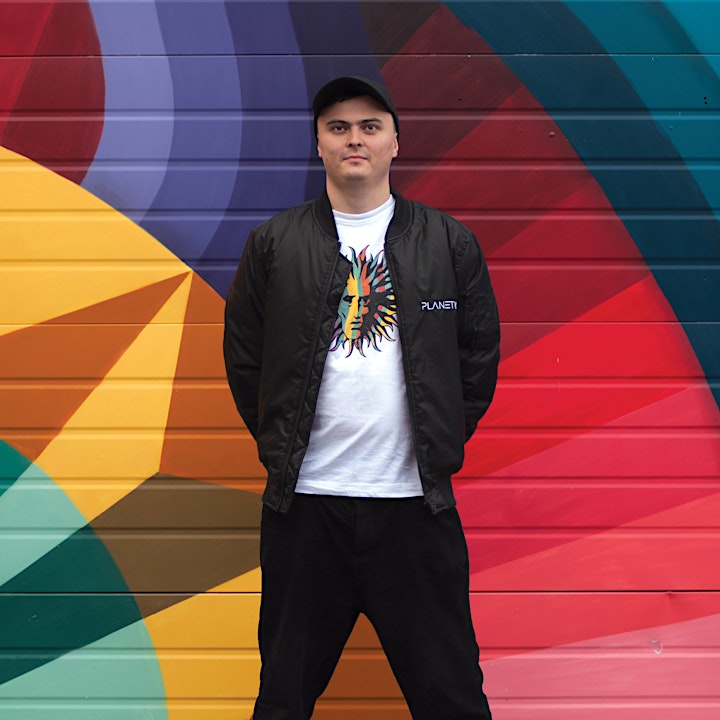 Elevate Presents: Command Strange (Russia // V Recordings)
Union EAV // 10PM // 21+
w/ Skylink x RichERich, Nextakin x MeanMug, Kaf x BDK
Get to know:
https://twitter.com/Command_Strange
https://soundcloud.com/command_strange
https://www.facebook.com/commandstrangemusic/
Hailing from the sunny city of Temirtau, Kazakhstan, Alexey Fuifanov—known as Command Strange—was born into a family where electronic music became household staple. Introduced to jungle and drum and bass at the very early age of 7 by his brother, the lure of dance music and mixing records was irresistible. Alex was initially inspired by iconic producers like Roni Size, Aphrodite and LTJ Bukem; and by his early teens, began dabbling with baselines and samples—learning the world of music production.
By time Command Strange was 16, he was already releasing multiple tracks like "Sun Is Shining" on Russian label Liquid Brilliants, and his collaboration with Intelligent Manners "Goodbye/Music Take Your Mind" on All Street Recordings in 2008. 2009 saw more singles from this budding producer including: "I Tell You Yes / She Don't Understand" on Funk Star Records and "So Good/Get in The Groove" on Have-A-Break Recordings. He also produced two full EPs that year: "Free Your Soul" on All Street Recordings, and "Sun Is Shining" on Liquid Brilliants, showing no signs of letting up.
After a steady flow of 4 more singles and collaborations on Celsius, Liquid Brilliants, and Fokuz Recordings, Command Strange produced the full album "Soul Booster" also on Fokuz. Kmag reviewed the album as having "Some of the lushest beats you can imagine," as dance floors soaked it up around the globe. 2010 also saw the "Destruction EP" on Citrus Recordings, and "One Answer" EP on Basswerk Files for this busy new artist.
As his skills to master melodic soulful, jazzy productions with funky samples and heavy basslines grew, his releases gained vast attention. With regular airplay on BBC RADIO 1 and across many European radio stations, he began to receive support from drum and bass heavyweights like LTJ Bukem, DJ Marky, Goldie, Bryan G, Jumping Jack Frost, A Sides, Hype, Fabio & Grooverider, Crissy Criss, Friction, Artificial Intelligence, Netsky, EZ Rollers and Bailey to name a few.
He continued to experiment with his sound, occasionally deviating from the liquid funk grooves, and bringing in his vision of jump up, some tech sounds, and in new school areas that were seen published in late 2011 in his second solo album "Episode 91" on Fokuz Recordings. Several other vinyl singles which were more experimental like "Drunk on Beauty/On The Way" on Grid and "Bingo/Mr. Lonely" on Integral Records came out, along with five other drum and bass tracks on Fokus, Celsius, Stage2, Antillectual Beats and Integral Recordings. Steady to the path of deep drum and bass, Command Strange's found a sweet spot with his style, and two more tracks with Russia's Intelligent Manners and Germany's MC Fava followed.
2012-2014 saw Command Strange shifting focus—broadening the spectrum of his productions even more into tight new school beats with heavier basslines. The skillful partnership with Artificial Intelligence proved to be like alchemy, with the release of 'Won't Say Goodbye' featuring New Zealand drum and bass vocalist MC Tali. To follow was solo single 'Brand New Style' featuring MC Fats on V Recordings which reached the top of the DnB charts, as well as the massive, rolling singles "Mad One/Broken Grounds" featuring Jamakabi on Goldie's Metalheadz Platinum label, which cemented Command Strange's position as one of the most promising and versatile producers on the scene.
Balancing full-time music production with university studies and travel, Command Strange pushed his sounds through regular performances and steady solo releases. 2014 powered on with the "Shine On" EP on Antillectual Beats, and the "Future Perfect" EP on Celsius. By 2015, Command Strange had infiltrated the drum and bass genre so significantly, that one of his tracks could be heard dropped in nearly every DnB DJ's set around the world. Two more EPs followed: "Paper Heart" on Celsius, and later "Visions" on Bryan Gee's international music brand, V Recordings. With Lenzman remixing "Rock Steady" on Fokuz, some of his other collaborations have featured Artificial Intelligence, SATL and Pouyah (on the "Lifetime" EP), MC Fats, Dynamic, Intelligent Manners, Malaky (on Horizon Recordings) and Alibi.
Fine tuning basslines with friend Intelligent Manners, they created the album "Joy" on Brazil DnB legend DJ Marky's Innerground Records in 2016. Later that year, Command Strange was signed to V Recordings, and it represents the ultimate fit for this exceptional producer from Kazakhstan. One of the most respected labels 25 years in the game, V Recordings remains at the forefront of drum and bass, while staying true to its junglist beginnings—an ideal setting for this diversely talented musician.
With two more EPs ("Circles" on V Recordings and "Improbably" on Liquid V) in 2017, and another project with Alibi for the Planet V Drum & Bass Volume in 2018, Command Strange has continued to galvanize his presence as a leader in DnB. Featured on SO many different projects, compilations, EPs and LPs, Alex has now been written up countless times, including receiving press from Sun and Bass, Kmag, DnB Vault, Mixmag, Breakbeat.co.uk, and NinjaNinja.co.uk.
Command Strange fosters excellence in the industry, continuing to break new ground with the deeper soulful sounds of drum and bass. On the heels of his brand new track "Stardust" (featuring Alibi) and "Major Groove" hot-off-the press (just released April 26th on V), this incredible performer will be bringing the heat to sets across North America for his debut US/Canada tours Part 1 and 2 this Fall 2019 and Spring of 2020.