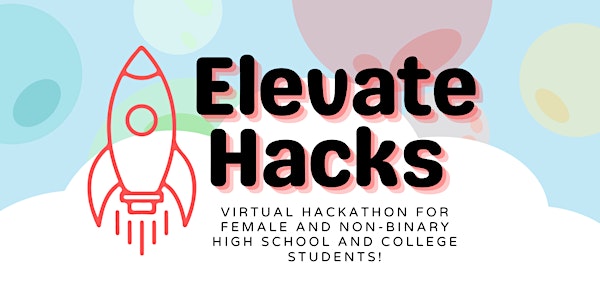 Elevate Hacks
Elevate Hacks: An international virtual hackathon for female-identifying and non-binary students.
About this event
Elevate Hacks is an international virtual hackathon for female and non-binary high school and college (undergraduate) students coming from August 13th to 15th by Elevate Tech. We welcome students all with a variety of different skills and backgrounds from all over the world to come together and attend engaging workshops, learn new technical skills, and create impactful projects.
Over the course of a weekend, teams will work together to hack something awesome, allowing them to network with other like-minded individuals, gain experience before entering college, and win prizes worth over $3,000
Learn more about our schedule and prizes on our website: elevatetech.codes/elevatehacks
Remember to sign up on our Devpost
Feel free to follow us on Instagram to stay updated with us!