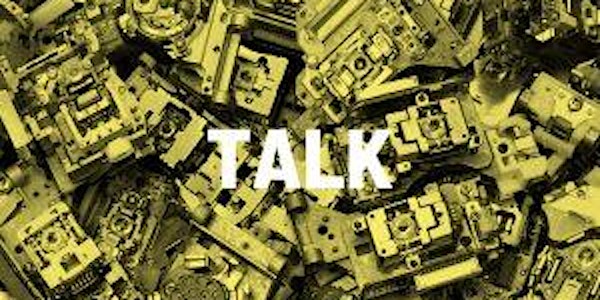 ELECTRICAL DISORDER
Meet the ELECTRICAL DISORDER artists and team
About this event
About ELECTRICAL DISORDER :
ELECTRICAL DISORDER is one of the projects of the INTERFERENCE SERIES. Due to the restriction of the pandemic, INERFERENCE is hosting a series of artistic activities instead of a large-scale festival. One of the projects is the production and exhibition project ELECTRICAL DISORDER. Artists from Tunisia and from Germany are working on artwork made of e-waste.In this talk we will discuss the possibilities of onsite production during lock-down periods, the difficulties to work with e-waste and the upcoming exhibition project in Dar Lasram.
About the event :
The event will take place online and is free to attend, however booking is required. The conversation will take place in English. A Zoom link will be shared with you before the event.
This event is presented as part of ON|OFF, an online exhibition curated by TASAWAR Curatorial Collective, and will be taking place between 26 January and 28 February 2021.
TASAWAR Curatorial Studios is a study program on curatorial practice in contemporary art, funded and initiated by Goethe Institute Tunis