Description
Research shows that 90% of brain development happens by the age of 5, and early childhood education has the highest return on investment of all education categories, with over $8 return on every dollar spent. Yet, most of the buzz -- and, more importantly, most of the public funding -- is focused on K-12 and higher education. The early childhood care and education space remains a fragmented "Wild West." A variety of providers -- preschools, center-based care, family day care, etc. -- compete for limited funding streams. And, while San Francisco has had universal pre-K, "Preschool for All," for 4-year olds since 2004, there are still only licensed spaces available for 40% of young children in the City.
How can technology help increase access and improve quality in early care and education? Join us on Thursday, November 10 for a discussion with Tiffany Graham at ParentPowered, Mitchell Geere at Daybear, Monica Walters at Wu Yee, and Isabelle Hau at Omidyar Network about the challenges, lessons, and opportunities for edtech in the early childhood space. Come ready to engage with our speakers about the work they do, the way their organizations are thinking about improving child outcomes through adult-facing technology, and the challenges and opportunities for delivering edtech in a typically under-funded space. Together, our panelists will explore the following questions:
Why did you enter the early childhood space? Why does early childhood matter to you?

What does the early childhood care and education landscape look like today? Where are we starting from?
What are the biggest challenges in the space? Where are the biggest gaps or opportunities?

Where has tech helped improve early childhood access or quality (or both), and where are there still opportunities for tech to improve services?

What advice or call to action can you give for edtech entrepreneurs or technologists thinking of going into the early childhood edtech space?
*****************************************

Moderated by Kelly Pope:
Kelly Pope is a Partner at Silicon Valley Social Ventures (SV2) where she serves on the Executive Board. She engaged in an edtech impact investing round last year and now serves as Lead Partner with Learning Genie, SV2's edtech investment in early childhood learning. She also serves as Lead Parter and Technology Consultant to The Big Lift, a collective impact initiative in San Mateo County focused on a holistic approach to early learning, with the goal of 80% of the county's children reading at grade level by 3rd grade.
Our our Panelists:
Tiffany Graham, VP of Operations and Partnership at ParentPowered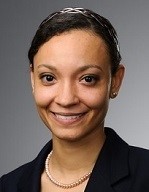 Tiffany Graham is the VP of Operations and Partnerships at ParentPowered PBC and is an experienced leader in operations, strategic partnerships and education. She has a wide range of experience in the private sector and public education, most recently as the Director of Operations of Fulton County Schools in Atlanta, GA. She is a former Broad Resident and a Teach For America alumna, and is passionate about working with schools, districts and other education organizations to leverage technology for the benefit of students and their families. Tiffany holds a B.A. in political science from Yale College, an M.B.A. from Emory University - Goizueta, and an M.A. in educational leadership from the Broad Center.
---------------------------------
Mitchell Geere, Co-Founder and CEO at Daybear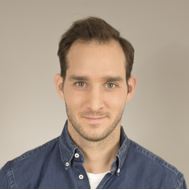 Mitchell Geere is the co-founder and CEO of Daybear, a social good company focused on expanding the availability and increasing the quality of early childhood care and education for all children. He is a design and engineering polymath with 15 years of designing and building products. He has had a lifelong love of technology that augments and multiplies our abilities. He has co-founded multiple companies across a range of industries such as food, online dating, medical diagnostics, and reseller marketplaces. Before Daybear he was the Chief Design Officer at OKCupid Labs and holds an MBA in Design Strategy from CCA.
---------------------------------
Monica Walters, Chief Executive Officer at Wu Yee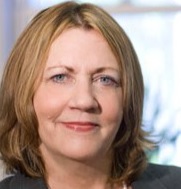 Monica Walters joined Wu Yee from Cameron House, where she served as Executive Director from 2009-2012. Her education includes an M.A. in Education, Guidance and Counseling from Whitworth University, B.A. in Sociology from Gonzaga University, and a Certificate in Human Services Agency Management from the University of Washington. Through Monica's education and experience, she has an extensive background in advocacy to address early childhood education and development, chronic poverty, domestic violence, health care, and economic equality. As a highly experienced executive leader of nonprofits in Washington and the diverse social services community of San Francisco, Monica brings passion, commitment and more than 20 years of experience serving youth, families and ethnic communities. She is a member of the API Council of San Francisco and is 1st vice chair of the San Francisco Child Care Planning and Advisory Council (CPAC), as well as chair of CPAC's Legislation and Public Policy Committee.
---------------------------------
Isabelle Hau, Venture Partner at Omidyar Network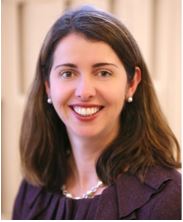 Isabelle Hau is a venture partner at Omidyar Network, where she currently drives the firm's US education activities. She joined Omidyar Network in 2012 in investment management, evaluating new investment opportunities on the Investment Committee and managing the firm's portfolio for positive social impact. Previously, she was an executive director at Morgan Stanley, where she worked in venture capital investing in technology companies, and in investment banking. She also worked at ImpactAssets, a non-profit organization focused on increasing capital flows in impact investing. Isabelle earned an MBA from Harvard Business School and also graduated from ESSEC and Sciences Po Paris. Isabelle was honored as 100 Harvard Business School Women in the Bay Area.