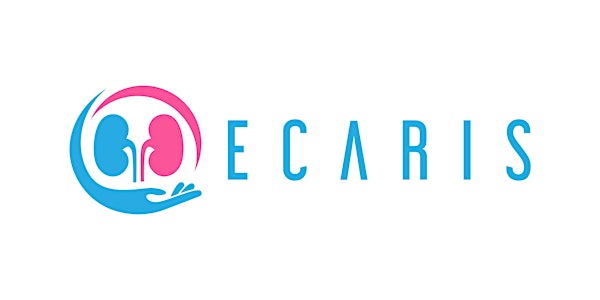 ECARIS - Learning and Support of caregivers and patients with CKD or ESRD
The ECARIS project focuses on the needs and the problems addressed by informal carers and professionals of patients with CKD or ESRD.
About this event
Chronic renal failure is among the chronic disease which due to the persistence of the disease and long treatment process has various effects on the physiological, psychological, functional ability, lifestyle changes, and independent status of the patient and his family.
The ECARIS project aims to provide education, support, and encouragement for caregivers of patients with chronic kidney disease.
Join a series of free webinars and expert interviews: https://global.gotomeeting.com/join/305183653
Programme
Monday, 16 November – 11.00-12.30
11.00 Danish experiences with kidney patients and carers, Nicolaj Holm Faber Lead of the Danish CDSMP 'Learn To Live'
11.30 Health leadership, Rikke Ager, CEO Rising People
12.00 Caregivers in Denmark, Karen Marie Riis, head of the caregivers group, The Danish Kidney Association
Tuesday, 17 November – 11.00-12.00 and 16.00-16:45
Topic: Covid-19 and kidney patients
11.00 Perspective from patients: Daniel Gallego, president of the European Kidney Patients Federation (EKPF)
11.30 Perspective from health professionals: Prof. Raymond Vanholder, president of the European Kidney Health Alliance (EKHA)
16.00 'Effective communication between the nurse and the dialysispatient', Marianna Eleftheroudi, Nephrology Nurse
16.20 'Nutrition for dialysis patients',Chris Stavropoulos, Clinical Dietitian - Nutritionist
Wednesday, 18 November – 11:00-12:30 and 15:00-17:30
11.00 Focus groups for adults with CKD and their caregivers
Presentation by Licia Boccaletti "The impact of COVID-19 on carers life"
12.00 Shared reflections on focus groups
15.00 Focus group for health professionals
Presentation by Francesca Centola, Eurocarers "The impact of Covid-19 on young carers" and Eurocarers activities for young carers
Learn more about the ECARIS project on: https://ecaris.eu/