Earth. Free streaming of the film by Nikolaus Geyhalter.
About this event
Once you register you will receive an email containing the link to watch Earth online on April 19. The film will be available for streaming from April 19-25 as part of EarthDay@Goethe.
Several billion tons of earth are moved annually by humans - with shovels, excavators or dynamite. Nikolaus Geyrhalter observes people in mines, quarries, large construction sites in a constant struggle to appropriate the planet.
Available to viewers in the US only.
English, German, Spanish, Italian, Hungarian with English subtitles
Directed by Nikolaus Geyhalter
Austria 2019, 115 min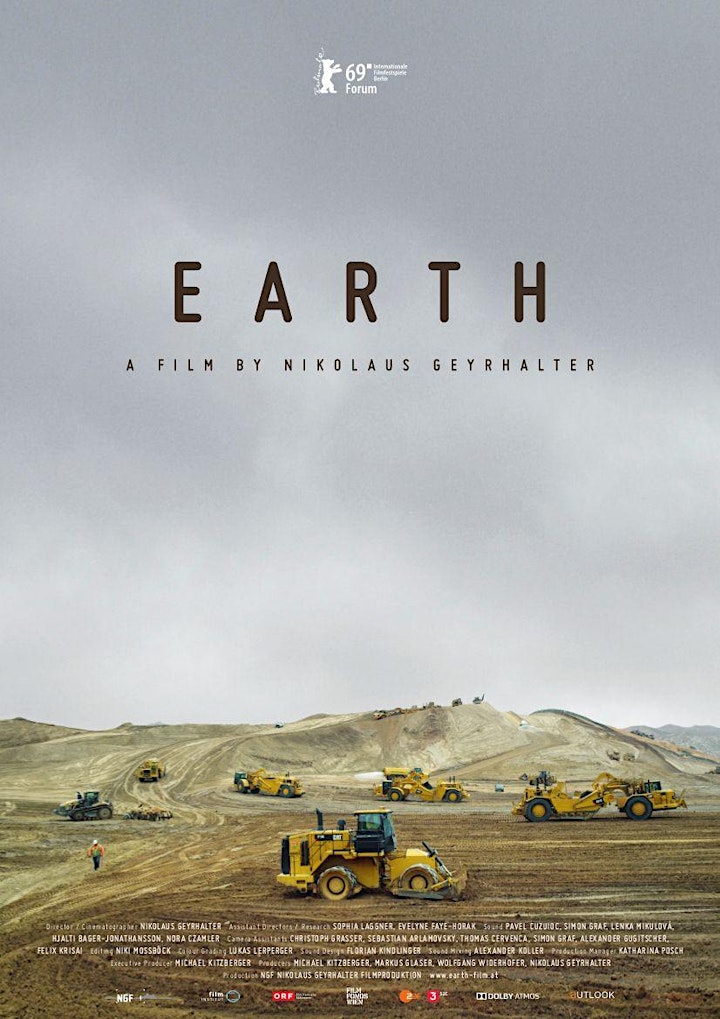 Our programs feature important elements of contemporary German culture. Not only does the Goethe-Institut present art and culture from Germany, but we also convey the intellectual trends and social issues now under discussion. We seek to build relationships between the cultural spheres of Germany and the United States on the individual as well as the institutional level.