Earl Carl Institute Events

Tuesday, September 22, 2015 at 9:00 AM

-

Friday, September 25, 2015 at 5:00 PM (CDT)
Event Details
"Because Truth Matters"!
Roderick Dixon had served 20 years for a crime he didn't commit.  In 2014, a Thurgood Marshall School of Law Innocence Project student presented evidence uncovered through over three years of investigation by the Innocence Project; the result was that the parole board believed that Roderick Dixon was innocent and granted him parole based on the work of the project.  Mr. Dixon spoke at the law school shortly after his release thanking the program and its students for "getting him freed after being convicted for a crime I didn't commit" after which he was unable to continue speaking.
v  Of the first 45 persons found to be wrongfully convicted based on DNA tests more than 80 % are African American. 
v  Every year two times a week in the United States, a white police officer killed a black person during a seven-year period ending in 2012, 18% of the blacks killed during those seven years were under age 21, compared to 8.7% of whites killed under the age of 21.
v  Compared to Anglo youth, African American youth are 2.78 times and Hispanic youth are 1.56 times more likely to be referred to juvenile justice. African Americans are 1.29 times more likely to be confined and 1.89 times more likely to be transferred to an adult court.
v  Child Welfare statistics show that child abuse and neglect reports are higher for African American and Native American youth than they are for Anglo or Hispanic youth. 
v  In terms of mental health, "once hospitalized" in a mental health facility, "the use of restraints is higher for African Americans than Hispanics or Anglos." 
v  In 2007, 1 in 15 black children and 1 in 42 Latino children has a parent in prison, compared to 1 in 111 white children.
The Earl Carl Institute pursues, through both academic and grassroots efforts, opportunities to promote policy changes for the betterment of the urban community. Through the production of papers, community education programs and media presentations, and clinics serving low income individuals, the Institute continues to make advances toward becoming a prominent community service organization and a research resource and authority. 
PLEASE HELP SUPPORT OUR WORK BY PURCHASING YOUR EARL CARL INSTITUTE T-SHIRT TODAY!  See images below.
Also, register to attend our next event:  Black Youth Matter: What Today's Data Spell for Tomorrow's Future 
This event is free to the general public.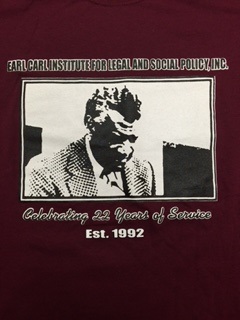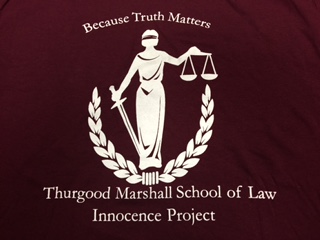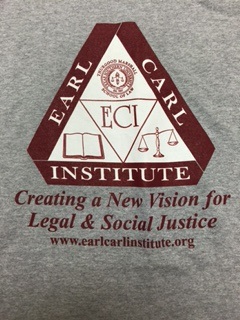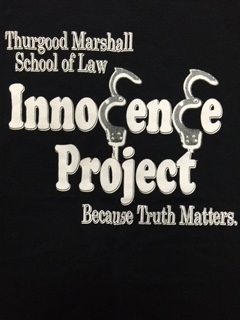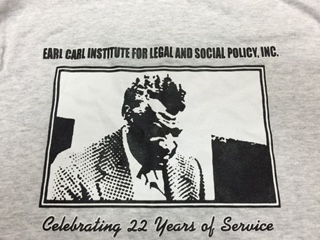 When & Where

Thurgood Marshall School of Law
3100 Cleburne Street
Houston
Houston, TX 77004


Tuesday, September 22, 2015 at 9:00 AM

-

Friday, September 25, 2015 at 5:00 PM (CDT)
Add to my calendar
Organizer
EARL CARL INSTITUTE FOR LEGAL & SOCIAL POLICY, INC. (www.earlcarlinstitute.org)
The Earl Carl Institute works toward identifying potential implementable solutions to legal and social issues disproportionately impacting people of color. The Institute pursues, through both academic and grassroots efforts, opportunities to promote policy changes for the betterment of minority communities.  The Institute is a 501(c)(3) organization exempt from taxation by the Internal Revenue Service. 
Earl Carl Institute Events