Description
We're bringing you a selection of VR experiences from E3 together for one incredible night.
E3 is where the VR renaissance began five years ago. Each year since has only brought more incredible VR and AR games, headsets, and experiences. This is your chance to try the latest in cutting edge immersive tech away from the crowds of E3 - and at less than one-tenth the price.
In addition to the coolest VR demos E3 has to offer, we'll be celebrating five years of the AR/VR revoultion in style. We'll have light snacks, drinks, great music, and good people. So join us for an E3 Extravaganza to remember!
Just a few of our demo companies:

VINDICTA is a first person shooter game for HTC Vive set for early access launch June 20th. A shooting game with a strong stealth component, VINDICTA will make players feel as immersed as ever as they find their way around the facility, shooting robots, crawling and ducking to avoid incoming bullets!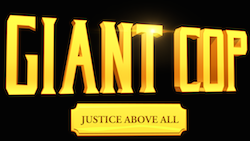 Giant Cop - Giant Missions, Giant Fun in pint sized Micro City - You are the Giant Cop. Use your size to your advantage to explore the open world, find hidden interactive objects and tower over the city uncovering a criminal plot that threatens Micro City. Giant Cop is a satirical, narrative driven game, a vibrant, 70s styled open world with a sandbox design, giving you the freedom to fight crime in a giant way.


Blasters of the Universe is a first-person VR bullet hell shooter - Duck, dodge, turn, and twist to survive a brutal barrage of bullets in a stunning neon wasteland.

Vertebrae is the native advertising platform for virtual and augmented reality, enabling brands to take advantage of the transcendent power of VR across platforms and devices. Leading publishers and content creators work with Vertebrae to drive engaging and effective monetization of their content.

Nyko will primarily be showcasing PlayPad VR for Gear VR with Controller. PlayPad VR is an officially licensed wireless controller for Gear VR with Controller that combines console controller precision with an ergonomic form factor. The controller easily clips onto the front of the Gear VR with Controller to replace the normal cover for convenient storage, and charges via a Type C cable. PlayPad VR is also compatible with previous versions of Gear VR, and will be available later this year.
More demo companies to follow!