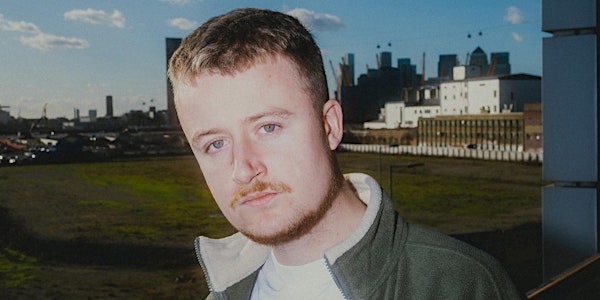 Location
Popscene @ Rickshaw Stop
155 Fell Street
San Francisco, CA 94102
DUSKUS + Popscene DJs 9pm doors/All Ages Welcome
About this event
At 22 years old London-based producer Duskus is one of the UK's brightest rising stars.
After being gifted a guitar at age eight, music quickly became Duskus' greatest passion.
Evolving from music lessons, to playing bands and covering some of his favourite artists on
acoustic guitar, it wasn't until his final year of school that electronic music landed on his
radar. He was drawn to the world of electronic production due to the possibilities it
presented. After making a few beats in FL Studio Duskus was born. The project embodies
his wide-spanning influences to create music that is deeply emotional and melodic while still
driving and danceable. The rare style allows Duskus to move listeners emotionally and on
the dance floor, often within the same song. Fusing his UK roots with American electronic
influences has made Duskus a global sensation.
Duskus broke onto the scene in 2015 with his debut single 'The First Route' which was
bitbird's first release ever. That same year he launched his own label imprint Kaleido with
Subtact. The label has since released three compilations and collaborated with DJ Mag for a
live show. Fast-forward to 2018 and Duskus ascended to new heights with his cute EP
raking in over 8 million streams and landing a feature in Spotify's Viral 50 USA chart. Closing
out the stellar year came 'Where To Go,' which accumulated over 6 million streams and
showcased Duskus' evolution into a house-influenced sound.
2019 was a year of immense growth as Duskus released his sophomore EP In Retrospect
on ODESZA's Foreign Family Collective. The groundbreaking work fused indie dance with
an undeniable groove for a sound that's moving, infectious and diverse. From cheerful bops
to emotive ballads, the project spans a wide array of emotions with the lead single 'I Can't
Stand The Feeling' hitting over a million streams on Apple Music.
Although it was a slow year for many, in 2020, Duskus only kept rising. Garnering millions of
streams on Taska Black collaboration "Be There One More Time", and paving a new artistic
direction with the release of quirky, futuristic, yet contagiously catchy single and EP "Rising".
Duskus held onto that with his remix of EVAN GIIA's "Tiny Life", quickly garnering millions of
streams surpassing the original in a matter of months.
Duskus has performed at a number of notable venues across the United States, United
Kingdom and the Netherlands, including: Red Rocks Amphitheatre, Buku Festival, SW4,
Melkweg, Exchange LA, and Bassmnt. He also opened for San Holo on his album1 tour in
the US and Europe. His music has been supported by some of the industry's most
well-respected artists such as llenium, Tiesto, Kaskade, Don Diablo, What So Not and many
more.
Press Coverage
"Duskus has established himself as an extremely talented producer with a penchant for
shimmering synths and warm, powerful basslines..." - thissongissick
"Talented British producer Duskus has really started to come into his own this
year...Duskus's unique take on "future bass" delivers as always" - YourEDM
"It's not at all hard to fathom why uncommonly colorful producer and bitbird label-head San
Holo plucked a young Duskus from the monotonous slew of SoundCloud producers and
designated him his very first bitbird signee back in 2014. The London-stationed Duskus's
vivid, vivacious sound echoes a similar celestial center to that of his esteemed bitbird boss."
- Dancing Astronaut
"A ceaseless determination for uncanny, divergent style shines through in the latest release
from Duskus, continually finding new avenues to originality amid the surging popularity of the
'future wave'." - FUXWITHIT