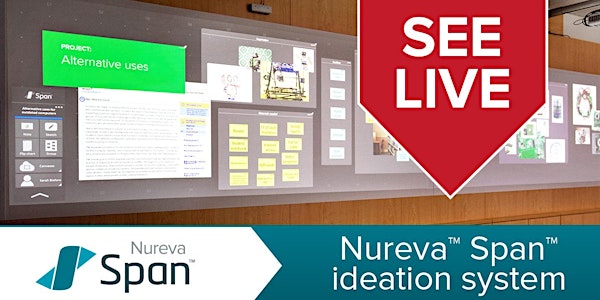 Duplicom Presentation Systems Introduces the Nureva Span ideation system
When and where
Location
Duplicom Presentation Systems 2-386 Gage Avenue Kitchener, ON N2M 5C9 Canada
Description
Experience digital ideation
Join us at an exclusive customer-experience event for the Span ideation system. We'll show you how revitalizing traditional ideation processes with cloud-based collaboration tools can seriously boost your innovative potential.
Host
Duplicom Presentation Systems
When
1:00–5:00 p.m. on Thursday, April 14, 2016
Where
Duplicom Presentation Systems
2-386 Gage Avenue
Kitchener, ON N2M 5C9
How it works
Check out our videos to see how the Span system transforms traditional processes for the digital age.