Shamanic Drum Journey- During this program you will have a chance to consciously explore the multi dimensional worlds you use everyday...
About this event
JOURNEY PROGRAM
The Drum is the currier between our Heart beat and that of Mother
Earth. It carries an individual into the worlds within themselves
revealing the connection to their own truth. You will learn what a Power
Animal/Totem is and why it may change. You will discover answers to
questions through your personal Journey process.
Please consider an intent for your Journey; this will open the pathway
for your answer. It is recommended to bring something to cover your
eyes so that you may see more clearly with your inner vision. If
comfortable lying on the floor there are mats and blankets available or
you may bring your own. Please wear comfortable clothing and you may
want to bring a note pad. I very much look forward to sharing this
experience with each and every one of you.
Drumming Journey Program
What you may need to bring to feel comfortable during this event:
Cushion, Mat, Blanket, Eye Cover, Water + Notebook.
Tools: Drum Extras: Cushion, Sage Mat, Fan Blanket, Candle Eye cover, Tobacco Water, Bell Note Pad, Rattle
The Journey is the foundation of traveling. Ultimately, one does not need the Drum
because the "how" becomes intrinsic in your Knowing.
There are three areas in which to journey, travel: Within the Earth; subconscious,
Middle World; linearly within this plane, and Upper Worlds; Spirit, visions and
Guides. These are the worlds in which we live, daily.
The Power Animal is the reflection of yourself, as you are now. When you first meet
your ally you may not be surprised at all, it has been there all along. Your Power
Animal may change when your awareness about your mission changes. Some enjoy
dancing their Power Animal, physically moving as you feel the essence of that being.
You may find you are seeing through the eyes of that guide.
When you have a question it means the answer is attempting to be realized,
something you need to know, like a seed ready to sprout from the earth.
As you prepare for your journey, have an intention and then pay attention to
textures, sounds and even smells.
The Drum: When Drumming or listening to the Drum, notice how the vibration of
the sound travels through you. When holding a hand Drum there is a circle being
made going directly through your Heart while it creates the various sounds. That
circling field as it resonates through your cells can release attachments, vibrational
agreements, of all sorts. The Drum can change your perspective and, therefore,
assist in changing your consciousness. When Drumming, you may find that
something else is directing the action of the beater. That, perhaps, the Drum has
taken over and your mind has nothing to do with where the beater lands. Remember,
space between the beats is as important as the beater's connection with the head of the
Drum. Feeling light headed, in another space, is very common. Enjoy the ride and
never judge your Journey.
Rachel Leah web site: center-now.com
Email: journey@center-now.com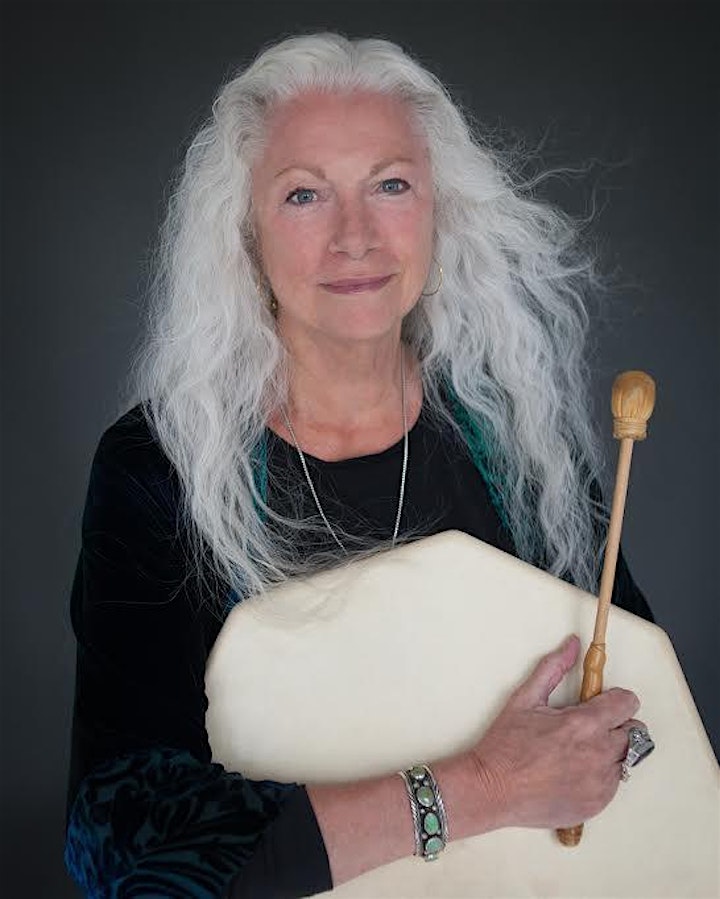 BIO
Rachel Leah has been following her Soul path since childhood. Her
teachers have been numerous both on the inner planes and the outer.
Rachel has authored a book on the death process: SAFNAH Death Birth
Threshold The Conscious Movement into the Life Beyond and has
produced a CD of Journey Drumming with tutorial. The Red Road as a
Shamanic path has unfolded before her; each individual has their path
chosen before birth. It is her great honor to assist individuals establish a
firm footing on their journey.
Rachel Leah web site: center-now.com
Email: journey@center-now.com