Properly dispose of used electronics, save 10% off the already low fees, get discounts for cool companies... and help plant 10,000 trees!
About this event
Join us for our safe, drive-through electronics recycling event, and be part of a 'double-green' community effort! ForestPlanet is working with eRecyc, an R2 certified recycling firm that has years of experience in the proper disposal of electronic devices, including computers, monitors, scanners, printers, cell phones, fax machines, CDs, VCR/DVD players, and so on.
Regarding data security, our vendor eRecyc guarantees that all hard-drives will undergo physical destruction (shredding), or a three-pass data wipe using Department of Defense certified software.
eRecyc normally charges a modest per-piece disposal fee, e.g. $5 per laptop computer, but for this event all prices are reduced by 10%! A full price list can be found here.
ForestPlanet, Inc. is a registered 501(c)3 organization that focuses on supporting reforestation projects all over the world, and...
We will plant 10 trees for each load of electronics items received!
Here are the top four reasons to RSVP for this event:
Receive special offers and discounts from companies, like six months' free delivery from The Rounds
It's safe! Stay in your car, hand over your items, settle up, and go!
We'll keep you informed with weather forecasts and other updates
It's very helpful for us to know who's coming and what you're bringing!
Stop by on Sunday, October 24th from 12PM until 4PM!
Not able to join us this time, but would like to directly support our reforestation efforts? Donations are welcome at any time via the ForestPlanet secure online form or our customized PayPal portal.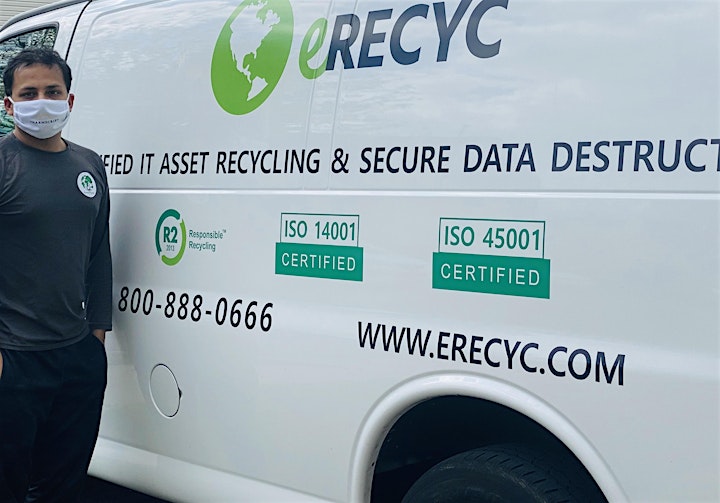 Many thanks to our supporting businesses for helping to make this event happen, including:
Ecoprint: Ecoprint has a long history of innovation in the areas of energy consumption, recycled papers, and inks. They are the first printing company in the region to be 100% powered by wind energy.
The Rounds: The Rounds keeps you stocked with essentials – from toothpaste to pretzels - but with zero waste. They have built an efficient supply chain and logistics network that makes convenience sustainable.
Utility Advisor: Utility Advisor Inc. was created to help navigate the ever-changing world of utility expenses. Our comprehensive approach explores every possible angle to reduce all utility expenses.
About ForestPlanet:
ForestPlanet plants trees where they will have the greatest benefit to the soil, local habitat, the environment, and local communities. We want this event to raise enough funds to plant 10,000+ trees in the just-announced Irente Planting site, which will quickly
Stabilize soils
Help the land retain rainwater
Provide income and food security to local populations
Provide habitat for the region's wildlife
For example, these photos were taken just two years apart, and illustrate the amazing transformative power of a properly executed reforestation project.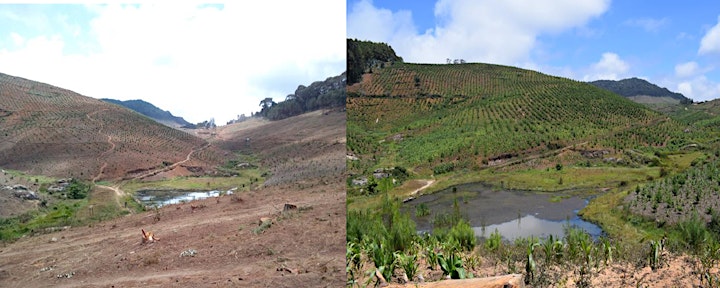 We look forward to seeing you, and your electronics items, on October 24th - RSVP today!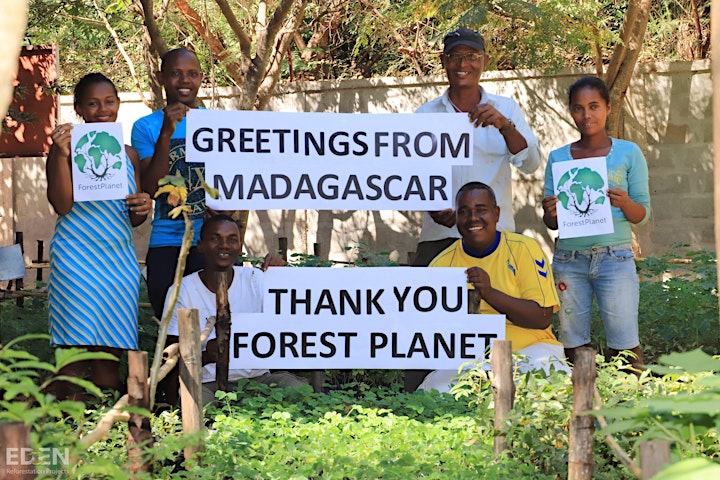 Organizer of Drive-Through Electronics Recycle Event at Audi Field, Proceeds Plant Trees