Description
The National Civic Art Society cordially invites you to attend a dialogue discussion on "Dramatic Cultural Change and the Future of Architecture."

The question is: In a time of increasing globalization, technological growth, and social alienation, what role ought architecture play? Should it keep pace with "modernity" and be equally au courant? Should it look back to tradition to encourage people to feel at home in the world? Or is there a third way?

Our speakers will be architects Duo Dickinson and Michael G. Imber, FAIA.
---
About the speakers: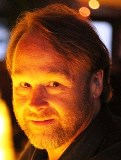 Graduating from Cornell in 1977, Duo Dickinson opened his own architectural practice in 1987 and has built over 700 projects, including 70 pro bono efforts for Habitat for Humanity of Greater New Haven. His work has received more than 30 awards, and has been published in more than 70 publications. He is the architecture critic for the New Haven Register and is a feature writer for the Hartford Courant media group and Common/Edge Collaborative. His blog is Saved By Design.
Dickinson has written eight books. A Home Called New England, co-authored with Steve Culpepper, will be released in 2017. Dickinson also hosts the radio series "Home Page" on WPKN Radio, and has taught at Yale College and Roger Williams University.
Dickinson sits on seven not-for-profit boards including New Haven Preservation Trust and Katherine Hepburn Cultural Arts Center. Twenty to 30 percent of his office's ongoing work is dedicated to pro bono or at-cost work for not-for-profits.
---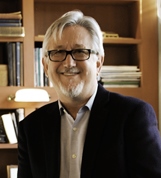 Michael G. Imber is the principal architect of Michael G. Imber, Architects, PLLC, a modern classical design firm based in San Antonio, Texas that is recognized for a body of work that is strong in historic sentiment yet modern in its execution.
Imber has been honored with numerous local and national design awards, notably being honored with the lifetime Arthur Ross Award for his enduring commitment to the classical tradition in residential architecture, civic buildings and neighborhood design. He was inducted into the American Institute of Architects' College of Fellows for his contribution to American design as well as being honored with the Texas Society of Architects' William W. Caudill, FAIA award for his achievements as a young architect and for his contributions to the American Institute of Architects. He has won four National Palladio Awards for Outstanding Achievement in Traditional Design as well as numerous Texas Institute of Classical Architecture & Art (ICA&A) Staub Awards and AIA Awards.
Imber is equally known for his idyllic ranch and country houses throughout Texas and the United States and for his coastal residences and luxury resorts around the world, receiving much recognition for their sensitivity to culture, landscape, material, and craft. He was named "Master of the House" by Southern Accents magazine and was the designer of the 2009 "Idea House" in Galveston, Texas for Coastal Living agazine, as well as the 2011 "Idea House" for Southern Living magazine.
Imber was founding president of the ICA&A Texas Chapter, a current board member of the Sir John Soane's Museum Foundation in New York and is on the Leadership Board for the Design Leadership Network. In 2013, Rizzoli Press released a monograph of his work, Michael G. Imber: Ranches, Villas, and Houses.