About this Event

Come hangout and relax with free drinks and snacks at the next dominKnow & eLearning Brothers meetup after the second day of DevLearn.
Join your fellow eLearning Brothers & dominKnow users to catch up and network. It's a great chance to meet other teams, share ideas and learn from each other - all very informally!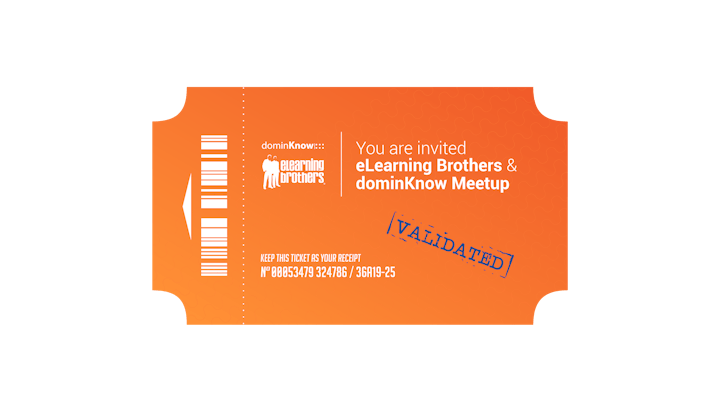 ○  Time: Right after this year's DevLearn DemoFest at 7:00 PM PT
○  Location: Venue TBD - stay tuned - we'll provide the exact location in the Mirage soon.
See you in Vegas!