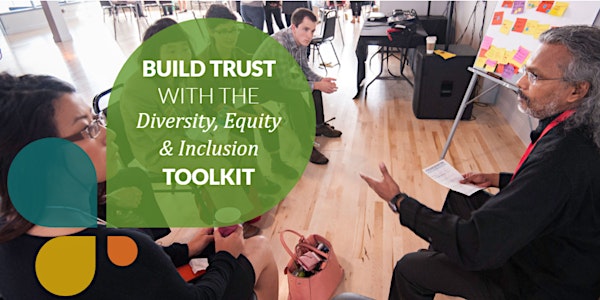 Multiple dates
Diversity, Equity & Inclusion Toolkit: An Overview
Take the next step on your journey towards equity! Learn more about Charities Review Council's Diversity, Equity & Inclusion Toolkit.
By Charities Review Council
Date and time
July 10, 2020 · 9am - June 1 · 9am PDT
About this event
~77% of nonprofit organizations served by Charities Review Council needed assistance in order to meet the Diversity, Equity & Inclusion (DEI) Accountability Standard®. Organizations shared a need for a self-administered tool that was affordable and focused on organizational development versus individual training.
The DEI Toolkit is an affordable and accessible, self-administered assessment tool with learning resources, guided reporting, and goal-setting all built-in.
The DEI Toolkit is designed to assess and strengthen three important areas of any organization or system:
People, that reflect an organization's diversity;
Processes, that demonstrate an organization's culture of inclusion; and
Power, structures that show how an organization makes decisions that lead to greater equity.
Join us!
To learn more, join us for one of our upcoming overview sessions. This event is free and hosted once a month. Space is limited. Click the "Select a Date" button above to find a date that works for you.
--------
Note: Though anyone is welcome to purchase and subscribe to our DEI Toolkit, the language is specific to the nonprofit sector and may not be as suitable for other organizations. We are working on expanding the Toolkit to suit a variety of sectors. Follow us on social media if you'd like to stay up to date!