Description
The Inaugural Blockchain Conference for the Healthcare Industry
The healthcare industry is ripe for optimization. Information about an individual's health ranks among the most privileged data in existence, yet major data breaches continue to occur at an alarming pace. Critical patient records are barely able to travel between neighborhood clinics, much less across starte or national borders. Blockchain technology offers a real and lasting solution not only to healthcare privacy but to the transparency, immediacy and accuracy that can save both money and lives. 
Distributed: Health is a forum where healthcare leaders blockchain innovators from around the world are coming together for the first time to reimagine how electronic medical records, pharmaceutical inventory management, medical payments, connected devices, real-time analytics, insurance claim processing, systems interoperability, personalized health and more can be streamlined with this revolutionary technology.
Together, we'll drill down into the business cases, technical considerations, regulatory approaches and proof-of-concept demonstrations that will reshape the future of health and medicine.
The conference will feature a 24-hour hackathon prior to the conference itself. Participants will have 24 hours to build and then demo an original blockchain-powered application in competition for more than $20,000 in cash prizes. 
Our speaker lineup features healthcare executives and leading blockchain innovators including:


John Bass, CEO, InVivoLink, an HCA Company

Jeff Cunningham, CTO, Informatics Corporation of America
Micah Winkelspecht, Founder and CEO, Gem
Russell Moore, Director, Client Consulting, TSYS
Andrew Beal, Blockchain and Distributed Infrastructure, Ernst & Young
Arno Laeven, Head of Blockchain Lab, Philips
Howard Herndon, President, Blackline Payments Advisors

Brian Fox, Founder and President, Capital Confirmation, Inc.
The Distributed: Health meetings and presentations will transpire throughout the iconic Schermerhorn Symphony Center in the heart of downtown Nashville's SoBro neighborhood, across from the Country Music Hall of Fame and Museum.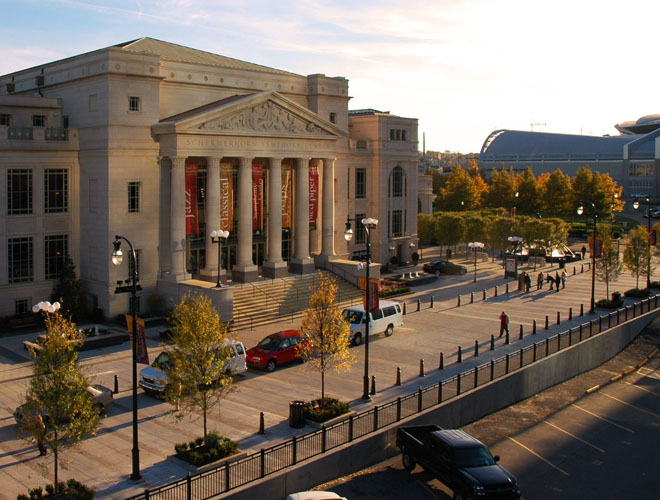 Nashville, Tennessee is one of the largest healthcare cities in the world with 9 of the 10 largest hospital corporations and 250+ other healthcare companies based in the region. The healthcare industry is Nashville's largest, with over 800 companies playing a part in creating a $40B economic impact.
Beyond healthcare, Nashville has lively tech and financial sectors and is one of the fastest growing cities in the US. Between world-class music and entertainment, beautiful scenery and a fantastic food scene, you'll enjoy your time in Music City.
Nashville's healthcare industry features:
126,000 healthcare jobs

, representing 20% of Nashville workers

 

$1 billion

 in venture capital invested in healthcare startups

 

18 publicly traded healthcare companies
Read More About Healthcare + Blockchain:
Healthcare: Can the Blockchain Optimize and Secure It?
Rubix by Deloitte on Blockchain Use Cases for the Pharmaceutical Supply Chain
From Bench to Bedside: Enabling Reproducible Commercial Science via Blockchain
Healthtech Veteran Sees Blockchain Technology Upside for Nashville

Check out the full recap of our previous conference in the Distributed Event Series.
If you prefer to pay in bitcoin, please contact us at health@godistributed.com.