Description
[Disruptive Tech: What Is Happening and What We Think Will Happen in 2019]
Wednesday, D

ecember 12th, 4:00 PM - 6:00 PM
OnePiece Work Santa Clara, 3120 Scott Blvd. Santa Clara, CA 95054
------------
Introduction
Investment into FinTech companies has risen dramatically from $2 Billion to $35 Billion since 2008 and is expected to reach $46 Billion in 2020 according to Statistica.
For builders, there are a few questions to be concerned. As many of the startup companies are related to online and mobile payments, and alternative finance and financial management, how can a FinTech product outreach to its full potential and become a multi-facet product to be implemented into a consumer-based market? At the same time, how do FinTech companies and products differentiate themselves, especially with limited capital and resources for startups, from the growing market?
For investors, they also share the equal amount of worries. How do investors make decisions on investment? What factors construct their decisions and what are they looking for in a company's different rounds of fundings? What remains consistent and what has changed?
To elaborate answers to these questions, this panel discussion invites experienced investors and builders to share their thoughts and perspectives on the matters.
What you will get
Insights into the history, trends, and changes in FinTech investments

Takeaways from successful entrepreneurs include building MVP, securing multiple rounds of fundings, from a consecutive trend of creation

Networking opportunity with top-tier investors and builders in the fin-tech industry

Food, snacks, and a toast with drinks
Speaker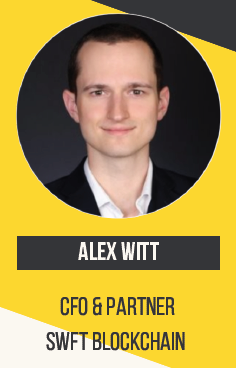 Alex Witt holds masters degrees from the London School of Economics (LSE) and Tsinghua University's School of Economics and Management and is a CFA Charterholder. Alex started his career in equity research at Goldman Sachs' Global Investment Research (GIR) department and then engaged in early-stage TMT-focused venture capital investments. Alex is fluent in English, German, and Mandarin. He is an early and active investor in Bitcoin, Ethereum, and several alt coins and is active in researching this space. He is co-founder and CFO of SWFT Blockchain, a one-stop cross-chain transfer platform.
Alex Witt (刘冠森) 拥有伦敦政经学院 (LSE) 和清华大学的双硕士学位,也是CFA特征人。曾就职高盛与摩根大通,有丰富的 TMT 领域投资经验。Alex是比特币、以太币、以及许多其它币的早期并活跃的投资人,对数字加密货币与区块链有独到的研究。Alex 现任 SWFT Blockchain 的 CFO与联合创始人,一站式跨链兑换平台公司。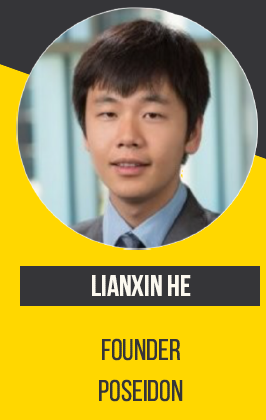 Lianxin He has over 8 years of asset management experience. He managed an equity and credit portfolio in BlackRock's flagship multistrategy hedge fund, served as researcher and portfolio manager at Acadian Asset Management, and helped hedge fund allocations for KIMC endowment fund. Lianxin completed his bachelor and master degrees from the University of Pennsylvania and studied as a special student in Harvard University.
贺连新有8年的交易经验,曾在BlackRock旗下的宏观对冲基金,Acadian Asset Management的股票投研部,以及KIMC捐赠基金担任基金经理。本科、硕士毕业于宾夕法尼亚大学,也是哈佛大学金融系特招生。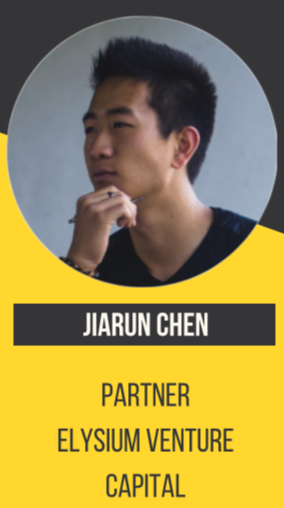 Jiarun Chen is the partner at Elysium Venture Capital. He comes from a background of building and deploying B2B SaaS companies to market. He is deeply familiar with facilitating effective operations in high-intensity early-stage startups and has led global 6 figure growth campaigns that have enabled $42M TGE returns. Furthermore, incubating developer ecosystems and hosting hackathons are favored pastime for him. Jia currently spearheads market research, diligence, and deal management at Elysium.
Moderator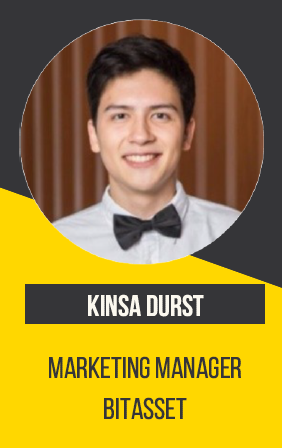 Event Agenda
4:00 pm -- 4:10 pm Opening Speech by Kinsa
4.10 pm -- 4:15 pm Co-host speech One Piece Work
4.15 pm -- 5.45 pm Panel Discussion
5.45 pm -- 5.55 pm BitAsset introduction by Kinsa
5.55 pm and after Drinking and Networking
Event Organizers

OnePiece Work is a shared co-working space, which connects global business professionals and leading entrepreneurs. We are a trendy spotter – specializing in finding and connecting entrepreneurs who have a hunger for greatness and a desire for global expansion. OnePiece Work redefines workspace, serves from global corporations to freelancers and start-ups.

Since our inception in 2015, NewStyle Capital has been successful in establishing themselves in as a VC through global, strategic investments, seeking to work with exceptional, innovative teams with transformative technologies and business models.
We stand out not only as a VC with a solid team and financial support but also by providing strategic support to our partners and projects. Through our extensive network and influence in China, Korea, and the US, we propel and integrate our projects locally through marketing and PR services. We seek to work with the very best in the industry and create strategic partnerships, working with teams as an extension of our companies.
Co-Organizers