Description
DiscoveryTech 4-Day June Holiday Kids' Camp (8-16 Years Old)
Age: 8 - 16 years old
Venue: Publicity+, 7, Jalan PJU 1/39, Dataran Prima, 47301 Petaling Jaya, Selangor, Malaysia
Dates: 8-11 June 2016, 9am to 5pm each day (4 days)
Learn future skills in a fun & exciting 4-day national bootcamp - coding for kids, 3D printing, Virtual Reality (VR), hologram, Augmented Reality (AR), 3D magic pen, Internet of Things (IoT) and more!
"My two children have so much fun learning these awesome futuristic things that will some day become part of their daily lives. Their schools never teach these important things!" ... Mdm. T. C. Chew, mother of 2


Day 1 - Introduction to Computer Science & Coding
Get introduced to computational thinking, algorithm and coding
Experiment with 3D hologram
Day 2 - Diving Deep Into Coding for Kids
Learn more computational logic, commands and functions
Do fun lessons and exercises like song writing and logic games
Create fun games like Building a Galaxy
Day 3 - 3D World
Get introduced to 3D modelling, design and printing
Use 3D printer to print 3D models
Experiment with 3D Magic Pen
Practise 3D hologram photo taking
Explore Augmented Reality (AR) for kids
Day 4 - The World of Virtual Reality (VR)
Introduction to Virtual Reality (VR)
Build your own VR glasses
Enter the VR world and play VR games
Join the Finale Session with parents and relatives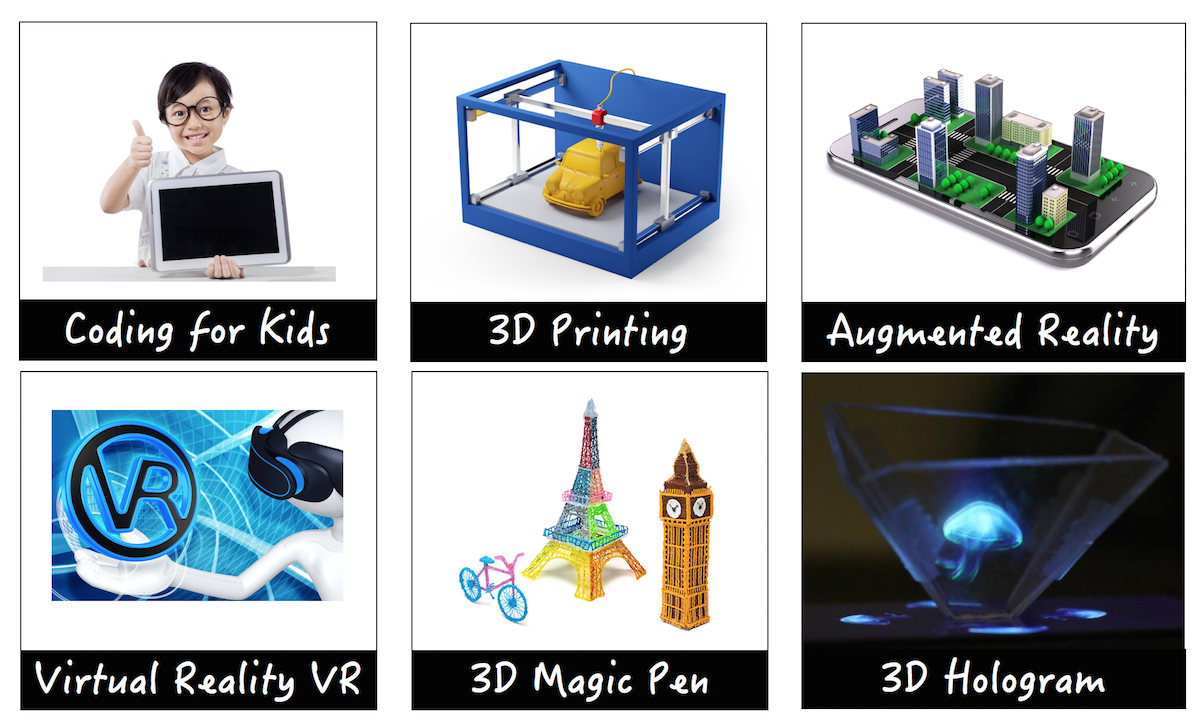 Pricing (all prices are inclusive of GST):
Individual price = RM1,180 per child (registration after 9 May 2016)
Individual early bird price (30% discount) = RM828 per child (registration on or before 8 May 2016)
Group price (3 children) = RM1,988 for 3 children in one registration
Tickets must be fully paid before the child is allowed to enter the workshop.